STRATEGIC BUSINESS FORUM: JOHN LAPIDES
Discussions with Exceptional Entrepreneur: John LaPides who built many successful businesses & served on for-profit and nonprofits board
Lunch & Learn of Strategic Business Forum
Wharton Club Members & Guests Invited at Special Rates
MEET JOHN LAPIDES:
lohn LaPides spent almost 30 years as CEO of Snow Valley Inc, a leading regional Bottled Water Company. He has also run several other small and mid size companies. In 2000, he became the initial investor and help found InPhonic (now Simplexity) where, as a director, he helped drive sales to over $400mm and a public market cap of $1Billion. He has served on many boards, both public and private, both profit and non-profit, covering many industries, including:

Finance
Technology
Services
Consumer products.

John also spent 20 years on the board and executive committee of the International Bottled Water Association. An active angel investor, he has been an Entrepreneur in Residence and adjunct professor at the University of Maryland's R.H. Smith School of Business, where he also serves as the Senior Advisor to the Dean on China. He carries extensive experience in both audit and compensation committee work.
About the Strategic Business Forum:

The purpose of the Strategic Business Forum is to educate and inspire business owners and other leaders to create remarkably successful enterprises. We do this through interviewing founders who have grown their businesses above at least $3M in revenue or CEOs of larger companies that have led their companies through growth periods. The forum is run at breakeven, there are no sales pitches, there is nothing to join, and there is no marketing list. The Strategic Business Forum is a pure lunch and learn, with some light networking thrown in, for the express purpose of enabling business owners to learn from the great successes of others.
Using an interview format, questions are typically along the lines of:
General background (where the speaker grew up, went to college, etc. Basically any interesting aspects of his/her formative years,etc.)

How he/she started or took over the business

How did he/she grow the business to where it is today (or where it was when he/she exited). Looking for events, strategies, key hires, key fires, etc. Whatever were the key building blocks to getting him/her there.

What were some of his/her most exciting victories (war stories)

What were some of his/her biggest failures? Things that if he/she had a chance to do over again, he/she would do it differently (common items here are waiting too long to fire someone, micromanaging, etc.). Again, looking for war stories.

What are the key takeaways that the speaker really wants the audience to know (ANYTHING that is important – lessons learned, processes, key advisers, hires, fires, leadership, marketing, tenacity, facing reality, etc., etc.)

Anything else the speaker wants to share with the group? Any words of wisdom? Who is/was his/her mentor? Where does he/she go for encouragement? What book is he/she reading? Etc.
We'll then end with Q&A from the audience.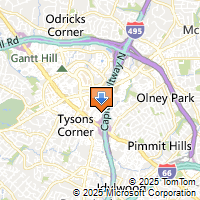 Special Rates for Wharton Club Members/Guests: $40.50/person by midnight on 2/22

$53/person by noon on 2/28; $65/person after the 28th

Non-Members: pay more, e.g., 109 after 2/28 and at door

All rates include 3-course plated lunch, gratuity, tax, program and networking
Click here to buy tickets!!!