John Guinee, Managing Director, Stifel Nicolaus: "REIT Outlook for 2018"
The Washington Association of Money Managers

January 11, 2018

6:00 PM Sign-in & Reception, Networking

6:30-7:45 PM - Program

7:45-8 PM - Networking

Location: Zenger Room, National Press Club
Wharton Club Members & Guests are welcome to attend.
What's the best way to position bond portfolios as rates rise? How does the current environment look for bond investing? Fixed income securities offer a number of tools to employ at various points in the economic and interest rate cycles.
Join us as Ellen Safir, CFA, Founder & Chief Investment Officer of New Century Advisors discusses the ways in which investors with varying objectives can use bonds. An early adopter of TIPS, she has helped advance her firm's reputation as an expert in inflation-linked securities. Her expertise in the fixed income markets also extends to the emerging market and high-yield sectors, as well as to traditional fixed income sectors.
Buy tickets below:
Wharton Club Members:
35/person, including reception with hors d'oeuvres, one drink ticket, program and networking: 35/person
Non-Members: 49/person
When:
Thursday, 01/11/18 at 6:00pm - 8:00pm | iCal
Where:
National Press Club
529 - 14th Street, NW 13th Floor, Zenger Room
Washington, DC 20045 United States
[ Get Directions ]
Click here to buy tickets!!!
Meet W. Guinee, III: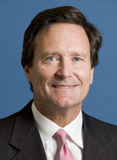 John Guinee joined the Stifel Nicolaus Research Team in connection with Stifel's acquisition of Legg Mason's Capital Markets Group in December of 2005. He joined Legg Mason in February 2005. From 2003 to 2005, Mr. Guinee was executive vice president and chief investment officer of Duke Realty, a $8 billion company that is the largest office and industrial real estate investment trust in the United States. He was responsible for leading the company's acquisition and disposition efforts.
From 1997 through 2001, Mr. Guinee was an executive vice president and the chief investment officer of Charles E. Smith Residential Realty. Hewas responsible for formulating and executing the company's investment strategy. The company sold to Archstone for $3.6 billion in May 2001.
From 1985 through 1997, he was a managing director with LaSalle Advisors (Alex. Brown Kleinwort Benson prior to a merger). During that 12-year period, his functions included serving as the head of the Investment Department, co-head of the Asset Management Department, and leading the REIT securities private placement effort. Additional responsibilities at LaSalle Advisors included portfolio management, capital raising, and investor relations. From 1982 through 1985, Mr. Guinee was a development manager with Gerald D. Hines Interests in San Francisco.
Mr. Guinee has an M.B.A. from the University of Virginia-Darden School, and a B.A. in economics from the University of Virginia.