Derek Scissors, Resident Scholar, AEI (American Enterprise Institute), "The Outlook on China"
The Washington Association of Money Managers

February 13, 2018

6:00 PM Sign-in & Reception, Networking

6:30-7:45 PM - Program

7:45-8 PM - Networking

Location: Zenger Room, National Press Club
Wharton Club Members & Guests are welcome to attend.
Buy tickets below:
Wharton Club Members:
35/person, including reception with hors d'oeuvres, one drink ticket, program and networking: 35/person
Non-Members: 49/person
When:
7:00PM - 9:00PM Tue 13 Feb 2018 ( Timezone: Eastern )

Where:
National Press Club
529 - 14th Street, NW 13th Floor, Zenger Room
Washington, DC 20045 United States
[ Get Directions ]
Click here to buy tickets!!!
Meet Derel Scissors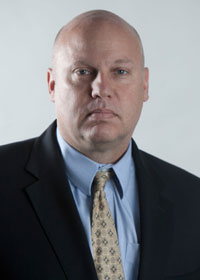 Dr. Scissors is the author of the China Global Investment Tracker. In late 2008, he authored a series of papers that chronicled the end of pro-market Chinese reform and predicted economic stagnation in China as a result. He has also written multiple papers on the best course for Indian economic development.
Before joining AEI, Dr. Scissors was a senior research fellow in the Asian Studies Center at the Heritage Foundation and an adjunct professor of economics at George Washington University. He has worked for London-based Intelligence Research Ltd., taught economics at Lingnan University in Hong Kong, and served as an action officer in international economics and energy for the US Department of Defense.
Dr. Scissors has a bachelor's degree from the University of Michigan, a master's degree from the University of Chicago, and a doctorate from Stanford University..Click here to buy tickets!!!