A Dinner Conversation with Mark Penn (Harvard AB '76) on Microtrends Squared
Learn more about the next wave of trends reshaping the future of business, politics, and culture. Monday, June 11 from 6:30-8:30 pm (Hogan Lovells). The evening will begin with drinks and a full dinner.
Must sign up by 3 pm Monday, June 11, for what promises to be a fascinating program.
Mark Penn has boldly argued that the future is not shaped by society's broad forces but by quiet changes within narrow slices of the population. Ten years ago, he showed how the behavior of one small group can exert an outsized influence over the whole of America. His bestselling Microtrends highlighted dozens of tiny, counterintuitive trends that have since come to fruition, from the explosion of internet dating to the recent split within the Republican Party.

Today, the world is in perplexing upheaval, and microtrends are more influential than ever. In this environment, Penn offers a necessary perspective.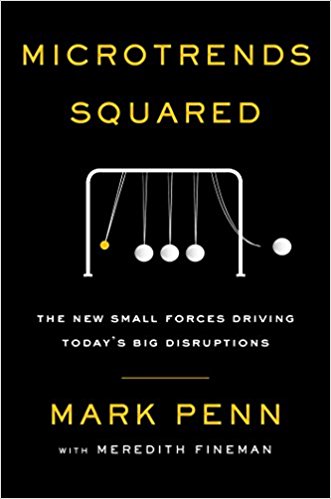 Microtrends Squared makes sense of what is happening in the world today. Through fifty new microtrends, Penn illuminates the shifts that are coming in the next decade. He pinpoints the unseen hand behind new power relationships that have emerged—as fringe voters and reactionary politics have found their revival, as online influencers overshadow traditional media, and as the gig economy continues to invade new swathes of industry. He speaks to the next wave of developments coming in technology, social movements, and even dating.
MENU
Garden salad and garlic bread sticks
Tri-color cheese tortellini and linguine
House-made meatballs, grilled chicken, shrimp and broccoli
With their choice of Sauces: Pesto cream, vodka and Bolognese
Asiago cheese and red pepper flakes on the side
Chefs assorted Italian pastries and fruit
Registration
Wharton Club members and their guests: $45/person
Non-members: $65/person
Ticket includes full dinner, drinks, and discussion
Meet Mark Penn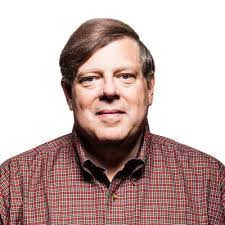 Mark Penn has been in research, advertising, public relations, polling and consulting for nearly 40 years. Before founding The Stagwell Group, he served in senior executive positions at Microsoft where as Executive Vice President and Chief Strategy Officer, he was responsible for working on core strategic issues across Microsoft's products, value propositions and investments and leading the company's competitive research and analysis.

Penn's experience in growing, building and managing agencies is well-documented. As the co-founder and CEO of Penn Schoen Berland, a global market research firm that he built and sold to WPP, he demonstrated value creation in a crowded industry serving clients with innovative techniques from being first with overnight polling to pioneering unique ad testing methods used by Presidents and Fortune 100 corporations. At WPP, he also became CEO of Burson-Marsteller, and managed the two companies to record profit growth during that period.
Penn is also a globally recognized thought leader. He authored the Wall Street Journal and New York Times bestselling book "Microtrends: The Small Forces Behind Tomorrow's Big Changes"; and was a columnist for the Wall Street Journal, Time.com, POLITICO, and The Huffington Post. In a cover story, Time Magazine called him "Master of the Message."

Penn earned a bachelor's degree from Harvard College and attended Columbia Law School. He is a member of the Council on Foreign Relations and the National Holocaust Museum's Committee on Conscience, and serves on the board of Meridian International Center. Penn is also a Visiting Lecturer at Harvard College and a Professorial Lecturer at George Washington University.
When:
6:30PM - 8:30PM Mon 11 Jun 2018 ( Timezone: Eastern )

Where:
Hogan Lovells
555 - 13th Street, NW
Washington, District of Col 20004 United States
[ Get Directions ]
Look Who's Coming:
Jason Stern
Eliot Shatzman
Merrill Lynch
Bradford Sims
Capitol Tech. University
Ethan Wingfield
Capital One
Vincent Natale
Steve Lebischak
Asius Technologies
Philo Collins
Maya Joelson
Meta Point Advisors
Sylvia Bargas
Pauline Thompson
Tyson Realty
... a total of 11 guests.
Note: to opt out from this list please sign in, go to My Account and change your preferences under My RSVPs.