*Your wish is granted*: Orchestra seats to hit musical, Aladdin, at the Kennedy Center
Discover "a whole new world" at Disney's Aladdin, the hit Broadway musical! From the producer of The Lion King comes the timeless story of Aladdin, a thrilling new production filled with unforgettable beauty, magic, comedy, and breathtaking spectacle.
Delivers a rush of pure GENIE-us that will surprise you!"—

USA Today
It's an extraordinary theatrical event where one lamp and three wishes make the possibilities infinite. See why audiences and critics agree, Aladdin is "exactly what you wish for!" (NBC-TV).
And in better seats at lower prices than you can probably get on your own!
To get an overview of this fantastic fantasy and whether you'll fancy joining us, CLICK HERE to view the musical's trailer, and CLICK HERE to view a video about the show.
Tickets are: Center Orchestra, Rows X-AA (The earlier you reserve, the better your seats will be; all tickets will be held and distributed to you in front of the Opera House on the day of the show).(Similar tickets from other sources range up to 160/seat or more, including fees. Rates will rise as the show date approaches).
Reserve your seats - Must reserve no later than June 28 at 4 pm for best seating (Rows X & Y); will still get same pricing after that, still orchestra, but may not be as good - still great value!:
Wharton Club Members & Guests: 109/person, including all fees
Non-Members & Guests: 124/person, including all fees
Recommended for age 6 and up. We'll probably have group get together before the show and at intermission.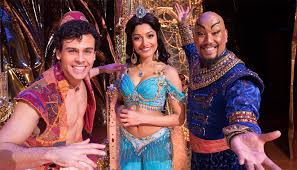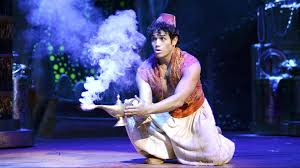 FREE Shuttle departs every 15 minutes from The Foggy Bottom Metro Station to the Kennedy Center, and also return to that station after the show.
Recommended for age 6 and up.

When:
1:30PM - 4:00PM Sun 28 Jul 2019 ( Timezone: Eastern )

Where:
The Kennedy Center - Opera House
2700 F Street, N.W.
Washington, DC 20056 USA
[ Get Directions ]
Enter Waitlist Here...
Look Who's Coming:
Jonathan Lang
Guest of Jonathan Lang
Guest of Jonathan Lang
Guest of Jonathan Lang
Guest of Jonathan Lang
Nancy Carter
Guest of Nancy Carter
Alan Schlaifer
Wharton Club of DC
Guest of Alan Schlaifer
Wharton Club of DC
Pamela Friedmann
Guest of Pamela Friedmann
Arlene Marie Lorica, MD
AuraStrat
Victor Lorica, MD
Jennifer Tabones
Mito Tabones
Helen Qubain
Harry Matz
Marya Pickering
Daniel Morgan Graduate School of National Security
Pilar Walsh
Home Nursing Agency
Chloe Walsh
Marie Walsh
... a total of 25 guests.
Note: to opt out from this list please sign in, go to My Account and change your preferences under My RSVPs.