Gourmet Wine Dinner: Featuring Top Flight Beaulieu Vineyard Wines & 5 Certified Angus Beef® (CAB®)-Centered Courses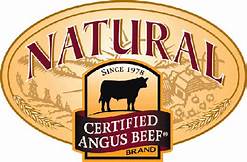 Wharton Club Members & Guests Invited - Sign up NOW, as this will sell out quickly.
On Wednesday, April 3, 2019, the Fourth Estate Restaurant at the National Press Club will host a dinner featuring some of the best renowned Beaulieu Vineyard and recipes from her new book.

Sign up NOW, as this will sell out quickly!

This is a ticketed event. A great value and much fun, THIS WILL SELL OUT quickly.
Overview:
Join Beaulieu Vineyard (BV) winemaker Trevor Durling for an evening of top flight wines paired with five Certified Angus Beef®-centric courses at a wine dinner April 3 at the Fourth Estate restaurant.

The evening begins at 6:30 p.m. with hors d'oeuvres featuring four different cuts of beef.

Durling, the fifth winemaker in the Napa Valley winery's 118-year history, will share tasting notes on each of the five wines, including Georges de Latour Private Reserve Cabernet (the 2015 vintage, just released, is $145/bottle and received 96+ points from Wine Advocate!), to be served at the dinner. A complete menu is listed below.

Tickets cost $95 per person, with a discount when buying two ("couples") tickets.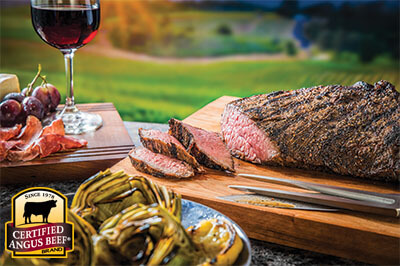 About BV:
BV is an award-winning winery in the heart of Napa's Rutherford AVA (American Viticultural Area).

It had its start in 1900, when businessman Georges de Latour's wife, Fernande, first saw the land that would become their original Rutherford vineyard. She called it "beau lieu," or "beautiful place." Latour sold his cream of tartar business, bought four acres and created Beaulieu Vineyard with the goal of creating wines to rival the wines he enjoyed in France.
From BVWines.com:

De Latour quickly made a name for himself by importing Phylloxera-resistant rootstock from Europe to the recently-ravaged fledgling California wine industry. When prohibition hit and most wineries shuttered, Beaulieu Vineyard increased its business by fourfold by selling sacramental wine to the Catholic Church. After the repeal in 1933, Georges de Latour became dedicated to the research and innovation that would bring about his Rutherford Estate's finest expression. In 1938, he traveled to France and met André Tchelistcheff, famed viticulturist and enologist who instituted the philosophy of continuous innovation in vineyard and winery to which we remain dedicated today. When he joined Beaulieu and tasted the de Latour family's private wine – what they called "Private Reserve" – from the 1936 vintage, he insisted it be bottled and sold as the winery's flagship offering. In 1940

, Beaulieu Vineyard released the first vintage of Private Reserve and named it in our founder's honor. The resulting wine became the first release of Georges de Latour Private Reserve Cabernet Sauvignon, a wine that was destined to become Napa Valley's first "cult" Cabernet.

Today we continue with that spirit of innovation to produce exceptional wines that stand among the world's finest. We have become a leader in clonal research, and our BV Clone Reserve Cabernet Sauvignon wines are highly acclaimed. In 2008, we completed a new state-of-the-art winery within one of our original buildings. The Georges de Latour Private Reserve Winery utilizes the latest technology in combination with time-honored traditions for the production of this exceptional wine that has been widely recognized as the benchmark Cabernet Sauvignon from Rutherford since its inau

gural vintage.
Meet Trevor Durling, the Winemaker

Trevor Durling, who grew up in neighboring Sonoma County, studied at the University of California Davis in the Viticulture and Enology program. He became chief winemaker (only BV's

fifth in over a century) in 2017. Before joining BV, he was chief winemaker at Hewitt and Provenance.

The dinner costs $95 per person and includes all courses, tax and gratuity. Couples tickets cost $180.
Hors d'oeuvres start at 6:30pm; dinner at 7:00pm.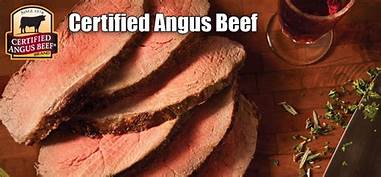 The five-course meal will be from her popular recipes and paired with appropriate wines.
Single tickets are $95; couple tickets are $180, including all courses, beverages, tax, gratuity.
Click here to buy tickets!!!
​
Please join us!

Hors d'oeuvres will be served at 6:30pm with dinner following at 7pm. The cost is $95 for individual tickets, with a 5/person discount (90/person) when purchasing two of the "Couples Discount" ticket (so 180/couple). Wines will be paired with every course, as indicated below.
Click here to buy tickets!!!
&&&&&&&&&&&&&&&&&
&&&&&&&&&&&&&&&&&
MENU for Gourmet Dinner Featuring:
Top Flight Beaulieu Vineyard Wines & Certified Angus Beef® Courses
&&&&&&&&&&&&&&&&&
Passed Hors d'Oeuvres
Certified Angus Beef® (CAB®) Spinalus roulades with blue cheese, spinach and walnuts

CAB® Santa Maria grilled Tri-tip sliders with cheddar and pickled red onions

CAB® Teres Major tartare on ciabatta with cornichons and mustard

CAB® Chuck Flap/Denver steak Korean skewer with lemongrass ginger glaze

Served with sparkling rosé, Sterling Vineyards, California
&&&&&&&&&&&&&&&&&
Soup
CAB® consommé with celeriac, carrots and cured CAB® flank steak garnish
Served with Sauvignon Blanc, Provenance Vineyards, Rutherford AVA, Napa Valley, Calif.
&&&&&&&&&&&&&&&&&
Salad Course
Spring greens, new peas, shiitake mushrooms, herb goat cheese and grilled CAB® sirloin flap steak
Served with Cabernet Sauvignon, BV Beaulieu Vineyards, Rutherford, Napa Valley, Calif.
&&&&&&&&&&&&&&&&&
Surf-Turf Course
Rosemary shrimp and bacon-wrapped CAB® Ball Tip "Baseball" steak, soft Parmesan polenta and grilled spring asparagus, hollandaise with lemon toasted brioche breadcrumbs
Served with Merlot, BV Beaulieu Vineyards, Napa Valley, CA
&&&&&&&&&&&&&&&&&
Intermezzo
Locally made tropical sorbet
&&&&&&&&&&&&&&&&&
Entrée
The King of Beef: Angus Prime Rib, oyster mushroom sauce, fresh beet horseradish, chive butter Hasselback potatoes and spinach soufflé
Served with Cabernet Sauvignon, Georges de Latour Private Reserve, Rutherford, Napa Valley, Calif. (Click HERE to learn more about this amazing wine)
&&&&&&&&&&&&&&&&&
Dessert
Harry Caray's "Holy Cow!" cake
Club Tawny Port, Penfold's, SE Australia N/V
&&&&&&&&&&&&&&&&&
WHERE: The Fourth Estate Restaurant at The National Press Club
529 14th St NW, 13th Floor
Washington, DC 20045 Metro:
TRANSPORTATION
Metro Center / Red, Blue, Orange, Silver Liens
Parking: Saving at 1325 G St NW
REGISTER: Member & Guests: 95/single person, 180/pair, inclusive, with all 5 courses, wines, beverages, tax and tip
Copyright 2019 - The National Press Club
When:
Wednesday, 04/3/19 at 6:30pm - 9:30pm | iCal
Where:
National Press Club
529 14th Street, NW, 13th Floor Fourth Estate Restaurant
Washington, DC 20004 USA
[ Get Directions ]
Look Who's Coming:
Alan Schlaifer
Wharton Club of DC
Steve Kann
Gene Clouse
Jean-Francois Orsini
Wharton Club of DC
Chip Oat
nam nguyen
Marya Pickering
Daniel Morgan Graduate School of National Security
Richard Lemmerman
Ruwan Salgado
Strat8gy International, LLC
Fred Gumbinner
Keiretsu/G2 GEM Finance
... a total of 11 guests.
Note: to opt out from this list please sign in, go to My Account and change your preferences under My RSVPs.