Cooking to Crush Cancer....at Both Ends of the Leash....& Help Give Children & Dogs...

.
A new leash on life...Enjoy a once-in-a-lifetime evening featuring an innovative French-inspired five-course dinner prepared by celebrity chef Patrice Olivon, former White House Chef & Executive Chef, French Embassy. Each course complemented by hand-selected wines - a total of 8! - from the renowned Stone Tower Winery. Wharton Club Members & Guests Welcome.
SPECTACULAR STONE TOWER WINERY


Stone Tower Winery, Leesburg Virginia
COOKING TO CRUSH CANCER WINE EVENT
Enjoy a once-in-a-lifetime evening featuring an innovative French-inspired five-course dinner prepared by celebrity chef Patrice Olivon. Each course will be complemented by hand-selected wines from Stone Tower Winery's collection.

Join us for an evening of amazing wine and decadent cuisine to support the Canines-N-Kids Foundation as we work to put an end to the devastating cancers our kids and canine best friends both develop.

Together, let's "Crush Cancer @ Both Ends of Leash"!
COOKING TO CRUSH CANCER MENU
Canapés
Smoked Salmon on Baguette
Profiterole filled with Ratatouille
Goat Cheese on Skewer with Toasted Walnut
Paired with Sparking Wild Boar Brut Rose, 2017 Wild Boar Pinot Noir
& 2018 Wild Boar Chardonnay
___
Dinner Features
Appetizer
Duck Foie Gras Terrine
Sweet Pickled Onion
Baby Arugula with Radishes
Toasted Brioche
Paired with 2017 Estate Chardonnay
---
Fish Course
Paupiette of Sole with Wild Scallop Mousse
Duxelles of Mushroom
White Wine Sauce
Paired with 2017 Estate Sauvignon Blanc
---
Entrée
Roasted Pheasant Breast
and Braised Pheasant Leg Sauce Grand Veneur
Carrot Purée and French Green Beans
Paired with 2016 Wild Boar Petit Verdot
---
Cheese Course
Warm Blue Cheese Croquette
Spicy Candied Honey Pecans
Garnished with Baby Arugula
Paired with 2016 Estate Hogback Mountain
---
Dessert
Warm Apple Tart topped with
Cinnamon Ice Cream and Butterscotch Caramel Syrup
Paired with Wild Boar Blanc De Noirs​​​​​​​​​​​​​​​​​​​​​
---
Canapés, as well as each course, will be paired with fine wines from Stone Tower's cellars
---
This special evening would not be possible without the generous support of the Title Sponsor: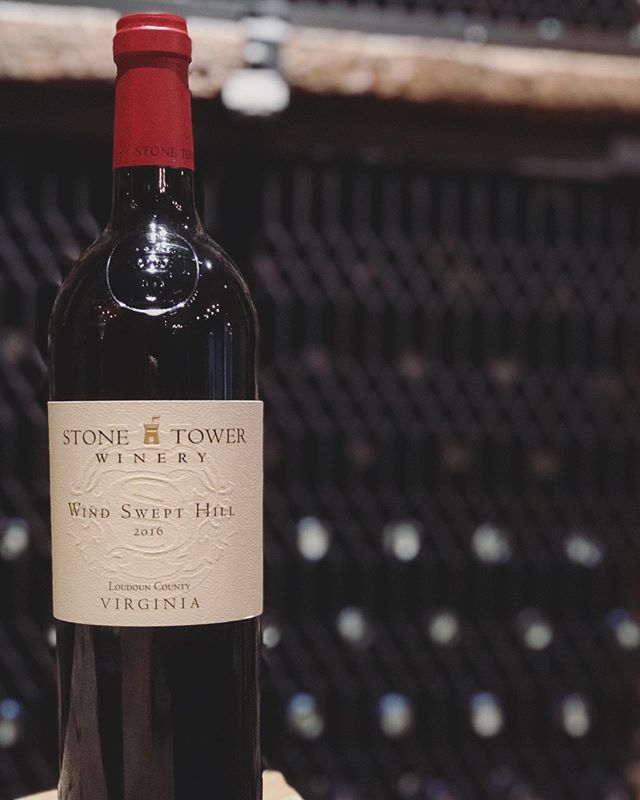 About The Chef
Chef Patrice Olivon, the creator and chef instructor of Cooking Live, is one of the most successful and well-known chefs in America. With a star-studded career of more than 4 decades of culinary experience, he has cooked for the White House, served as Executive Chef at the French Embassy and as Chef at leadin

g French restaurants in Washington D.C, competed on prize-winning teams on Food Network television shows, and appeared in cooking demonstrations at the nation's top culinary festivals.

Chef Patrice established "Cooking Live" to fulfill his dream of making the home chef a better cook. Presenting live online streaming cooking classes, the chef has designed an eminently practical and accessible school that gives amateur cooks the professional techniques of a master chef.

Before establishing "Cooking Live," Chef Patrice, who holds a culinary degree from the prestigious Ecole Hôtelière de Marseille in the South of France, had most recently served as Program Director for "l'Academie de Cuisine," one of the nation's top 10 culinary schools, where he taught hundreds of chefs, many of whom have become very successful professional chefs in the culinary world. He had also conducted numerous recreationa

l classes for home cooks, classes that have become immensely popular throughout the Washington D.C., metropolitan area.
​About The Stone Tower Winery
​Stone Tower is a premier winery located in Leesburg, Virginia, known for their award-winning wines, elegant spaces, magnificent views and gracious hospitality. Working with a team of top-notch viticulturists, soil specialists and oenologists, Stone Tower cultivates 60 acres of classic French varietals on their 206-acre property atop Hogback Mountain.
When:
6:00PM - 10:00PM Fri 15 Nov 2019 ( Timezone: Eastern )

Where:
Stone Tower Winery
19925 Hogback Mountain Road
Leesburg, VA 20175 USA
[ Get Directions ]
Look Who's Coming:
Alan Schlaifer
Wharton Club of DC
Jean-François Orsini
Wharton Club of DC
Lee Corey
Morgan Stanley
Maureen Atieno
Morgan Stanley
... a total of 6 guests.
Note: to opt out from this list please sign in, go to My Account and change your preferences under My RSVPs.