"Live Parlor" Virtual Magic Show with 8 Performers - Free
Please join us for a virtual show on , Thursday September 9 @8 PM ET. Our 50-minute virtual media show will feature some of the World's best magicians.

As you know, given the Washington, DC's mask mandate, we've moved our September 9th show to Virtual Media at 8pm US Easter Time
This show is free for you to stream and enjoy.
Special Announcement, We're so pleased to announce that Dr. Larry Hass, the Dean of the McBride Magic and Mystery School, will be a special guest and perform with us on the September 9th show.
Here is background on and some amazing video of Larry - magician, teach and author:
For September 9th, our 50-minutes virtual media show will feature some of the world's best magicians:
LARRY HASS: The "Philosopher Magician," a magician's magician. He's written 15 books, presented at TEDx, and he's one of magic's top performers, teachers, and inspirations!

JOHN MCLAUGHLIN: The former Acting Director of the CIA, award-winning teacher, and master magician. SAVINO RECINE: He will make you laugh, touch your heart—all the time delivering his own Italian and personal magical charm.

DR. KRISHAN MATHUR: He travels the world bringing magic to families, children, and now to you.

RAHAAN JACKSON: Our own Washington, DC-based close-up performer extraordinaire.

ERIC HENNING: The Wizard of Washington—from the National Theater, the White House, and three Presidential Inaugurals . . . into your homes. And Eric will be our Master of Ceremonies!

DAVID MOREY: Global keynote speaker, best-selling author, professor, strategist—and magician.

GEORGE BRADLEY: Currently appearing at Monarque's in Baltimore, George has performed around the world and at two presidential inaugural balls. He will dazzle you.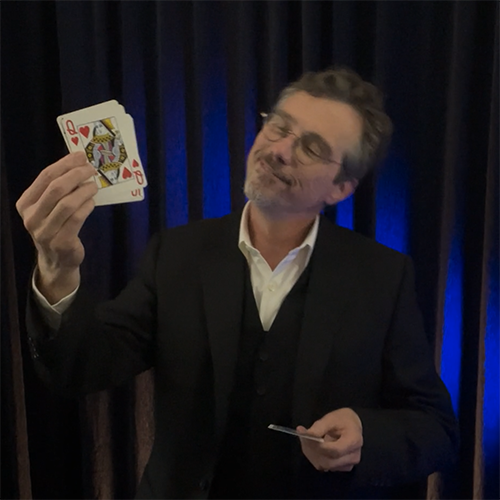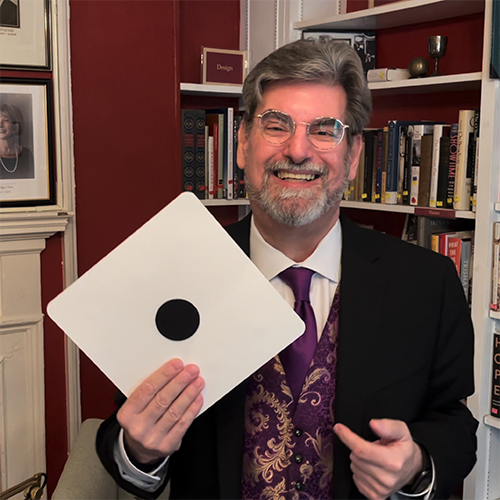 We look forward to seeing you virtually on September 9th at 8 p.m. U.S. Eastern and here is the link for this event. And please forward this to your friends and family and tune in and enjoy the magic!

Wishing you good and very safe magic,

Team Washington Magic
Washington Magic continues to wish you strength and safety.
Thanks to all who joined our recent "Live Parlor" show—we again almost broke the Internet . . . and we appreciate the large number of people who were able to take in a healthy dose of magic.
As we said before:
This is just the time we all need magic—and we're here to give that to you. Please know that while our stage remains dark, our 216-year-old mansion silent, each day a very special magician ensures that a light remains on to welcome you, our Washington Magic family, back.
See you on July 9 at 8 p.m. and again, forward to a friend to join our list for updates and the password to the show.
And here's a special message from John McLaughlin, with a special toast to you, while inviting you to watch this special show:

CLICK HERE

.
Wishing you all health, hope, and magic, at a time when we really need it!

Team Washington Magic