Founders Over 55+: Starting Up Smarter ~ How to Build a Better Company at 50+
Learn how your Purpose + Experience == Entrepreneurial Advantage, from a panel of older founders who are running million-dollar companies
About this event: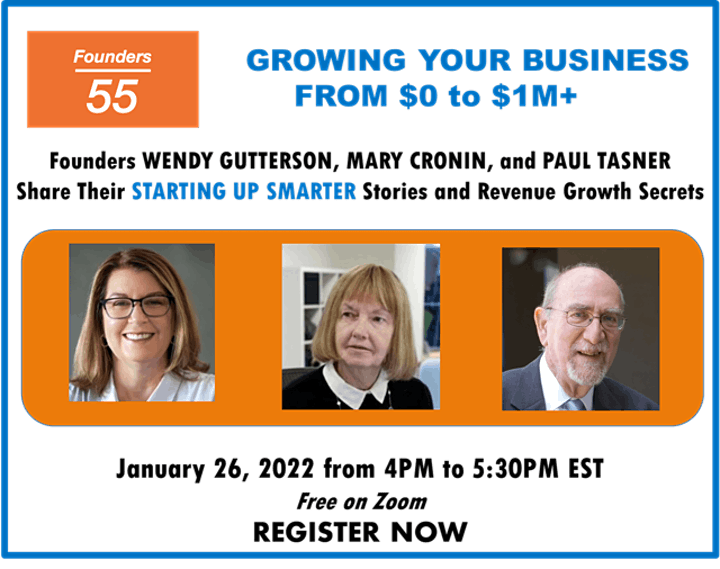 Hello, Founders Over 55+ . . . and everyone else who is exploring entrepreneurship as their next career path! ~
Are you curious how other founders your age (and older) have been able to create companies that are socially valuable, high-growth, and profitable?
We're delighted to invite you to learn from the author of Starting Up Smarter, Mary Cronin, and a panel of life-experienced founders who credit their success by embodying modern entrepreneurial imperatives such as positive social impact, shared stakeholder value, and regenerative sustainability. Come hear their stories for inspiration and insights as you build your own company and change the world for the better.
Join us on Wed., Jan 26th, 4 – 5:30 pm ET to learn more!
Speakers
Mary J. Cronin, Research Professor of Management at Boston College, the President of 4Q Catalyst, and the author of several best sellers. Her strategic consulting focuses on business transformation, social impact, the future of work, and entrepreneurial success.
Wendy Gutterson, President and Founder, Physician Management Resources (PMR Consulting), working with physicians and other health care providers who are struggling with administrative challenges, to help them maximize their income AND enjoy taking care of patients.
Paul Tasner, CEO and Founder, PulpWorks, a company founded in response to the worldwide plastic pollution crisis. To address this environmental tragedy, we design and manufacture eco-friendly packaging for consumer products. Our patented Karta-Pack™ is a direct replacement for the toxic and pervasive plastic blister pack. It's comprised of 100% recycled pulp and paper, contains no plastic of any kind, and can be composted or recycled.
Moderated by Danielle D. Duplin, cofounder, AGENCY: Worldwide Innovation for Living Longer and Aging Better; and executive producer, ecosystem builder, and coach.
Don't miss this session!
Expect a lively discussion, with plenty of time for your questions and breakouts so you can get to know fellow Founders Over 55 community members and meet potential collaborators for your company ~ All ages, stages, sectors, and backgrounds are welcomed . . .
We look forward to zooming with you,
The F55+ Steering Committee:
Danielle D. Duplin, Jerry Wolosenko, Mary Cronin, Doug Dickson, Paul D. Michaels, Ramesh Advani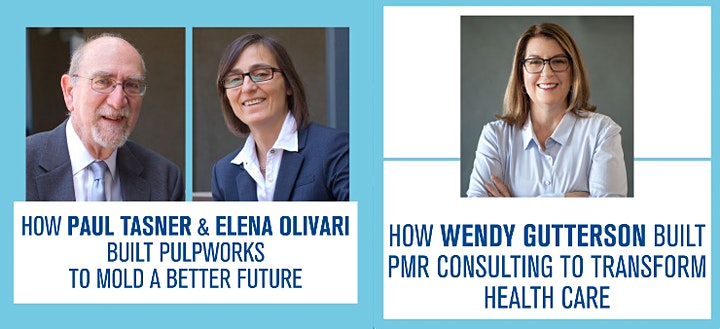 When:
4:00PM - 5:30PM Wed 26 Jan 2022, Eastern timezone

Virtual Event Instructions:
Your confirming email will contain the URL where you can register for program access.