The Green Business Summit: Adapt-Innovate-Transform - 6/5
Features leaders from business, government, NGOs, academia
with strategies & actions to guide your enterprise
Discounts thru 6/2 for Wharton Club, Partner Members, NGO, Govt
Sign up now to attend receptions 6/4 & 6/5
The Green Business Summit
ADAPT — INNOVATE — TRANSFORM
ABOUT

The Wharton DC Club's Annual Conference focuses on the rapidly growing green and sustainable business movement. The event will examine business opportunities; finance and investment strategies; legal, tax and regulatory implications; clean tech; implementation factors and business sustainability issues; key international issues; oceans, climate and coasts; and the greening of government and procurement. Plus, presidential perspectives, with representatives of all presidential candidates.
In the new climate for business, the status quo is not a viable option. Companies and other organizations, such as government units and nonprofits, that want to survive and thrive, rather than perish, are increasingly finding ways to adopt the three-part strategy and action plan at the heart of this year's Summit:

They are adapting to the new eco-realities,


they are innovating in ways that benefit themselves and may open new market opportunities, and

they are transforming their own operations and others, such as customers and suppliers, with whom they interact in ways that are more sustainable.
Attending the Summit will help you gain a broad understanding of major shifts in the global business environment and how they may affect your business. These shifts are a result of a heightened regulatory environment and corporate initiatives being driven by economic considerations, legal issues and social responsibility. These elements have been an increasing focus of the Wharton Club of DC and the Wharton School, with heightened interest under new Dean Thomas Robertson. Click here to learn more.
The event will also encompass the rising awareness of, and response to, green efforts on the part of companies, in their various roles in relation to internal and external stakeholders: sellers, buyers, employers, community members and public or private entities with shareholders. We will consider the top- and bottom-line aspects of these developments. Click here to learn more about what Dan Esty and Andrew Winston call "The Green Wave" that is behind growing commitments from businesses of all sizes and in most industries in the U.S. and abroad.
To learn more about the growing list of stellar private and public sector organizations that will be represented at the Summit and that will enhance your networking and knowledge opportunities, click here.
40+ Speakers: We will hear from business leaders with strategic visions who are accepting the opportunity to shape new laws and rules, as they create and market products and services that are already generating substantial revenues and profits, or have the potential to thrive, in this new environment. They will provide insight into the successes and challenges of firms ranging from Fortune 500 corporations to emerging growth companies. Thought leaders from government, NGOs and academia will also play a key role in highlighting trends, issues and opportunities as they seek to adapt, innovate and transform their own organizations and work with others in the evolving national and global frontiers of sustainability.

Morning Keynote: Kathleen Matthews, Marriott's EVP who has led their widely acclaimed Green Marriott program, which has grown dramatically since its inception to become one of the most comprehensive in the corporate world, and building bridges to their workforce, suppliers, and communities. All of this translates into bottom line benefits for Marriott and its shareholders. What are their key strategies, actions and results? Join us and find out how green is fueling Marriott's business and building engagement with stakeholders.

Mid-Day Keynote: Amr ElSawy, Noblis Inc. President and CEO who has extensive experience leading organizations and developing innovative solutions to some of the most complex challenges in the public sector. Noblis is a nonprofit science and technology organization working at all levels government and private industry for energy and environmental sustainability, oceans, atmosphere and space, transportation, national security and intelligence and health care innovation. Learn how he has run public-private partnerships in the U.S. and internationally.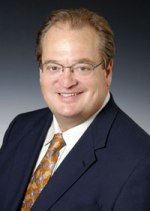 Bruce Piasecki, Ph.D., President of The AHC Group, Inc., a highly regarded consultant to Fortune 500 and other companies, speaker, and the author of six books on business strategy, valuation, and corporate change, including the Nature Society's book of the year, In Search of Environmental Excellence: Moving Beyond Blame. Dr. Piasecki speaks with gravity and informed optimism about corporations needing to respond to their social obligations. His message is that multinationals can approach social challenges, in conjunction with government, so that both the business and society can benefit. With his latest book, World Inc., Dr. Piasecki examines a striking new phenomenon in socially responsible capitalism.

WHEN AND WHERE

Full-Day Conference: June 5, 2008, Fairview Park Marriott, 3111 Fairview Park Drive, Falls Church, VA 22042
Reception on prior evening, June 4, 2008 from 6:00-8:00 pm, reception halls of Noblis, Inc. located at 3150 Fairview Park Drive, Falls Church, VA, across the street from the Fairview Park Marriott. Reception will be large, but not have room for all Summit attendees. Sign up now to get a place at the reception.

Registration (see fee schedule below - reserve early for best rates): Click here to reserve your place(s)!!!

The Fairview Park Marriott is located in a premier office park, surrounded by companies such as Verizon, CSC, General Dynamics, Booz Allen, Dyncorp and Noblis, Inc.
Directions: near intersection of Rts. 50 and I-495 (Capital Beltway) Exits 50-A and B, and inside the Beltway midway between Dulles and Reagan National Airports, Free parking. For more details, click here.
Metro: close to Dunn Loring Metro (Orange line), with free shuttle service to/from Metro provided.
This Marriott participates in the Green Marriott program; click here to learn more about our venue.


To reserve a room at the hotel, see Lodging below.
SPONSORS
We are grateful for support from the following companies and organizations and welcome your company's inquiry to join this select group:
Green Sponsors:
Bronze Sponsor
Reception Sponsor
Green Sustainer
Exhibitors
STRATEGIC PARTNERS
We appreciate the support of these outstanding organizations:

Global Environmental Management Initiative (GEMI)
Joint Ocean Commission Initiative
Environmental Law Institute
Other top business associations, such as:

Association of Strategic Alliance Professionals (ASAP)
Bridging Nations
Business Alliance of George Mason University
French-American Chamber of Commerce
National Economists Club

Leading B-School Alumni Groups

Chicago Graduate School of Business
Columbia Business School
Harvard Business School Club of DC
INSEAD, US (including DC, NYC, San Francisco)
Kellogg School of Business (Northwestern)
London School of Economics (AFLSE)
Ross School of Business (Michigan)
Stern School of Business (NYU
Thunderbird School of Global Management
Wharton Clubs of Atlanta, Boston, Central Florida, Dallas/Ft.Worth, Houston, Minnesota, New Jersey, Philadelphia, Northern California, Seattle, Southern California, South Florida and Tampa Bay
Other Alumni Groups

Brown Club of Washington, DC
Cornell Club of Washington, DC
Princeton Club of Washington, DC
Yale Club of Washington, DC
PROGRAM AGENDA

The full day Summit will include breakfast, lunch and breaks. A reception is planned for the evening prior to the Summit at Noblis, Inc. A post-closing casual reception may also be scheduled depending on the number of attendees who indicate their interest in participating. Click here to view an Agenda Outline.
Setting the Stage in Key Economic Sectors
General plenary session to set the analytic framework for getting the right information and advice plus cost and market analyses on how green issues can affect or improve a corporation's bottom line. Also, the role of the CSO (Corporate Sustainability Officer).
The Evolving Legal Framework
Overview of legal and regulatory issues in the U.S. and from around the world. Latest developments in statutes, legislation and cases at federal, state and local levels. Discussions and presentations on global regulatory developments and their effect on and interplay with the U.S.
Financial Incentives for Green Capital Projects
Widespread adoption of sustainable business practices by most main stream businesses has been slow in part because of inadequate incentives. In addition to traditional financial incentives, there is movement afoot to incorporate concepts such as "corporate social responsibility" (CSR) in the decision making process. This session will explore financial and other considerations being used to make main stream business investment decisions.
Investments in Green Businesses
Tremendous investments in infrastructure and R&D will be required to convert our current high-carbon lifestyle, many carrying significant financial and economic risks. This session will explore interests and opportunities for investment in energy and environmental businesses, applicable investment and financial risk mitigation, and other structuring techniques, including any tax treatments, utilized by equity and debt investors necessary to generate acceptable returns.
The Greening of Government
Major initiatives at agencies such as the Departments of Defense and Energy, as well as Capitol Hill and in state and local governments, seek to significantly reduce energy consumption and encourage greater sustainability from suppliers. Attendees will learn of key developments and procurement opportunities from these initiatives, which may have a huge spin-off impact on other government units in the U.S. and abroad, as well as emerging markets and the private sector.
Clean Tech Solutions - Two Panels
Overview and case studies of operational and entrepreneurial opportunities in new and clean technologies and alternative solutions. How companies are meeting their goals while dealing with practical realities. One panel will feature executives from transportation, travel and hospitality and energy. The second panel will address building and construction, manufacturing, food and healthcare.
Strategies and Solutions for Decision-Makers
Comparative viewpoints from key specialties such as tax, accounting, insurance and technology on the benefits and pitfalls that companies encounter as they develop and pursue numerous green track strategies. Also corporate incentives for pursuing these changes, corporate responsibility issues, effective communication with internal and external constituencies and internal education.
Changing Climate, Turbulent Oceans, Altered Coasts
Overview of the status of ocean/river/water pollution, impact of and on climate change, water scarcity, purity and supply, impact on food supply, health, fuel, transportation and the impact on coastal cities and communities. Projected panelists to include environmental experts from organizations specializing in oceanography and meteorology, government and private sector.
The Greening of Procurement
America's largest energy user and the world's biggest purchaser is the federal government. This panel will highlight shifts in criteria that agencies are making in their efforts to purchase products and services that reduce energy, waste, pollution, global warming and derive from sustainable sources.
The Presidential Horizon
Representatives from each of the presidential candidates will join us to give the perspectives on sustainability, global warming and environment issues that the next president is likely to support.
WHO SHOULD ATTEND?
These are a few of the categories - and you and your colleagues may well fall into one or more:

C-level executives who want to learn from leaders in green and sustainability to increase the likelihood that your business will survive and thrive in the face of the huge challenges from geopolitical climate and resource forces

Mid-level executives who want to ride the Green Wave to explore new options and advance in your career, especially those involved in operations and communications
Government and nonprofit officials who want - to need - to learn about some of the best practices in the public and private sectors
CFOs, CPAs, and other financial executives who need to understand the Green Economics, Finance and Investments to make wise use of your business's or enterprise's resources

Corporate intrapreneurs and innovators who want to help your company explore, assess and capitalize on opportunities
Entrepreneurs (aka "GreEntrepreneurs"), SME (Small and Medium Enterprise) execs already involved in sustainability, or who want to begin new ventures, or expand your existing business
Economists who want to deepen their understanding of the macro and micro aspects of sustainability

Scientists and engineers who want to broaden the scope of their business understanding and makes contacts with people who may be able to help you get your invention or venture funded
Government contractors who want to gain knowledge from some of key people in the greening of government
Attorneys who want to understand the evolving legal framework, as well as the business, financial and policy issues and developments that help you serve your clients more effectively

Consultants who need to grasp vital aspects of sustainability - the forest - and the trees - to advise clients properly
Investment advisors who want to gain in-depth understanding of the multi-trillion dollar social responsibility market, and where some of the greatest opportunities are - or aren't

Investors, perhaps including you, who want to understand the evolving landscape being shaped by global climate, resource, geopolitical and other factors - the hopes to follow, the hypes to avoid
REASONS WHY YOU SHOULD SIGN UP NOW & ATTEND:
Learn about key developments and opportunities in the Green Wave, sustainability and related areas of Corporate Social Responsibility. In a world increasingly concerned about climate change, pollution, population pressures, resource source - security - and supply, and more, these are a few examples of what companies are doing:


GE's Ecomagination, which generated about $14 billion in revenues last year, with a projection of $20 billion in 2010; their Renewable investment just rose 50% to $6 billion

Business from small startups to huge energy companies searching for clean tech, renewable and other solutions, and seeking to reap the rewards


Wal-mart and other firms "greening" their supply chains and internal operations.

Global opportunities, in the U.S. and around the resource-challenged world, as political, business and NGO leaders face climate, resource and other challenges

Gain green knowledge, strategy, insight, lessons learned, and perspectives from highly regarded business, government, NGO and other leaders. If you attend, you will be able to learn about key aspects behind the Green Wave propelling an increasing amount of funding and revenues based on sustainability from thought - and action leaders. Click here to learn more about the outstanding speakers - over 40 in addition to keynotes - who have confirmed.
Outstanding value:

Whether you're paying or your employer/company is reimbursing you, the fee is less than travel costs for a conference elsewhere, whether you're in one of the special categories or not. And there's no $15/bag fee, à la American Airlines!

If you're in the DC area, your time is maximized

Even if you travel to the Summit, the venue is convenient, between the Dulles and Reagan National Airports, but also close to Metro (a shuttle will take you from Dunn Loring if the hotel knows you are coming)

Networking? Believe it:


With the partipation of 36 Strategic Partners who will make this "Networking Central"
Plus dozens of other organizations, from Fortune 500 to emerging businesses, NGOs and government agencies - a total of more than 100 companies and other organizations will be represented among the 200-250 or more delegates
If you register now, you'll get a lower price, a true bargain for a full-day conference and reception. You'll learn, be mentally stimulated, and have fabulous networking opportunities with Wharton alumni and our Strategic Partners' members.
Other attendees offer a range of C-level, mid-level and other executives and decision-makers
To learn more about our Strategic Partners and see if you're a member of one, click here .
You may even find it worthwhile to join a Wharton Club or other Strategic Partner for the savings on the Summit and other benefits.
Click here to reserve your place(s)!!!
CONTACTS - For Credentialed Press and Other Inquiries
Alan Schlaifer, Wharton Club President (301-365-8999) or anschlaifer@aol.com, or
Andrea Essex, Executive Director, The Green Business Summit (202-744-6770) or aessex@iwashington.biz for more information.
GREEN BUSINESS SUMMIT PLANNING COMMITTEE
Click here to learn more about our outstanding Green Business Summit Committee.
REGISTRATION / FEES FOR BOTH CONFERENCE & RECEPTION

Click here to reserve your place(s)!!
All rates are subject to availability, and the number of spaces is limited. We expect this conference to sell out; walk-ins will probably not be possible. These rates include all 3 keynotes, 14 sessions with 40+ speakers during the full-day conference, materials, all meals and breaks on June 5, and both evening receptions on June 4 and June 5.
Current Members: Wharton Club of DC and all Strategic Partner Groups (Members of Strategic Partners must specify your group when you register to qualify for preferred rate):

$199/person through 6/2/08, inclusive, for full-day conference, all meals, materials, breaks, and reception preceding evening
(members may also, subject to availability, bring up to 3 guests for same per person rate (e.g., extra $199/person thru 6/2)
On and after 6/3, up another $50/person, subject to availability: $249/person

Government and Nonprofit Employees: Same rates as for Current Members, above, for all current full-time employees of a federal, state, or local government, NGO, or nonprofit. (Must specify your agency, department or other organization when you register to qualify for the preferred rate)
Nonmembers of Wharton Club or Strategic Partners:

$279/person through 6/2/08, inclusive, for full-day conference, all meals, breaks, materials, and reception preceding evening
Up $50/person, subject to availability, beginning 6/3.

LODGING
$199/night at Fairview Park Marriott, same venue as event (An excellent value for a beautiful, recently renovated room, that would normally cost $299/night.) Reserve early to guarantee your room, but in any event subject to availability. (May not be available at this rate, but still convenient to stay there)
Directions to hotel; free parking on-site. Free shuttle to and from Dunn Loring Metro (Orange Line).
To reserve, either
Call Marriott reservations at 1-800-228-9290 and mention "Wharton Club of Washington, DC/Green Business Summit" to qualify for this conference rate.

Go online, where you have two options: Click here, to go to our customized webpage for reservations - or click here, and enter this code:

WCGWCGA, to receive the group rate. (This may save you time if you need a rate, even if group rate has expired)



Click here to reserve your place(s) at the Summit!!!
//////////////////////////////////////
Click to learn more about these key points:
Supporting / Represented Organizations