WELCOME TO WHARTONDC.COM - The Official Website of the Wharton Club of Washington, DC



One of most active, largest clubs in Wharton Global 93,000+ Alumni Network & a leader among B-School Clubs in U.S.
Gives you access to 150-200+ top programs + top contacts each year
Hosting 45th Wharton Award Gala November 18, 2015



You are invited to join us at the 45th Annual Joseph Wharton Award Dinner as we honor Alfred Liggins, III, CEO of Radio One and TV One, and other accomplished honorees

Our Club supports alumni success and the business community in our region through our

rich calendar of 150-200+ annual business, economic, finance, cultural and embassy programs, featuring business, government and other thought leaders

. We also have

focused Interest Groups

, including

Leads Council

,(now in its 12th year) and Forums (such as Green Busine

ss and Investment). Members gain access to beneficial contacts and

other valuable benefits, including complimentary Wharton School webinars on vital topics.

Major events include our Annual Joseph Wharton Award Dinner, now in its 45th year and to be held on Wednesday, November 18, 2015, and our major Conferences, such as the 2nd Annual Wharton DC Innovation Summit: Connect - Create - Transform, held April 28-29, 2015:

The Summit featured private, public and academic thought leaders, plus inspirational entrepreneurs, connections to funding sources & potential partners, and much more to help innovators network, connect and succeed. Topics include funding (VC, Angel, Crowd, SBA, SBIR), innovation accelerators, government contracting opportunities, health care, biopharma, cyber, data analytics, smarter government and much more.

The Summit was again at the FHI 360 Conference Center, 1825 Connecticut Ave., NW), building on the foundation of last year's successful Summit.To foster networking, the Summit had many breaks, a Collaboration Zone, workshops, interactive sessions, receptions and a mobile app.

The beautiful Embassy of Indonesia hosted the Summit's spectacular opening night reception
To learn more about the 40+ sessions and 150+

confirmed

speakers, and join 400+ select attendees from 150+ companies from startup to Fortune 500, government agencies, and nonprofits, check our Summit website, WhartonDCInnovation.com

.

Mark your calendar for the 3rd Annual Wharton DC Innovation Summit, April 26-27, 2016, again at FHI 360.

If you are a member of our large, vibrant Club - one of the largest of any Wharton Club in the world - you gain access to all this to keep your knowledge and contacts at the forefront, by joining a leader among business school groups, in our region, nation and the Wharton Global network
Upcoming Events...

Tuesday, 1/12/16 at 7:00pm
Please join host, H.E. Ambasador Carlos Gianelli Derois & colleagues
for fascinating evening at their embassy
Stimulating way for you to learn about a fascinating, friendly South American nation with huge potential - REGISTER NOW!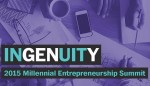 Wednesday, 12/2/15 at 8:30am ...4 days away!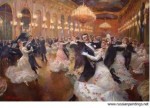 Friday, 12/4/15 at 7:00pm ...6 days away!
You are invited to this Elegant Ball at Washington Golf & Country Club
Join us for evening of Viennese waltz, quadrilles & ballroom music
Champagne & Austrian desserts buffet
RESERVE NOW - SELLS OUT EARLY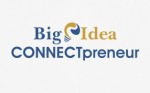 Thursday, 12/10/15 at 7:00am ...12 days away!
Network with 350+ of the DC Region's TOP
Entrepreneurs, Business Leaders, CXOs, Angels, and VCs
Special rates - 40% savings - for Wharton Club Members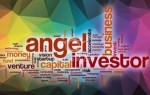 Thursday, 12/10/15 at 2:30pm ...12 days away!
Wharton Club Members invited
RSS | more