Taking the Lead: Meet the DC Wharton Club's Leads Council
This group, now in its 5th year, has a new spirit of vigor and vitality
Here's your chance to meet some of your fellow
Wharton Club members - good people for you to know
Jeanne Rossomme, owner of RoadMap Marketing, helps small businesses drive revenue growth through high-impact marketing plans and tactics. In working with clients, Ms. Rossomme draws upon 20 years of experience in marketing and sales support with both large corporations and small businesses.
She has lectured extensively at universities in both Mexico and the U.S., published in academic and business journals, and most recently conducted small business marketing seminars in conjunction with the SBA and other small business-focused agencies and companies.
For more information or to schedule a free consultation call her at 202-257-0663 or visit her company website at www.RoadMapMarketing.com.
Jeffrey C. Adler, PRC, is President, Centrac DC (www.CentracDC.com). He received his B.S.E. in Marketing and Decision Sciences from The Wharton School of the University of Pennsylvania. His professional experience includes over 20 years in various research and consulting assignments. Mr. Adler's expertise in both quantitative and qualitative research methods is applied to such areas as product testing, new product development and positioning, customer satisfaction studies, and advertising research. Mr. Adler is skilled in all areas of survey research, including study design, questionnaire development, and analysis. Mr. Adler has personally supervised well over 1,000 studies, and has analyzed results from hundreds more.
Centrac DC conducts well designed quantitative primary marketing research efficiently and expediently with high quality standards. We are experienced professionals using state-of-the-art data collection techniques and technologies to provide a full spectrum of custom marketing research services using methodologies designed to provide relevant, actionable information for marketing decisions.

Our firm serves a very wide variety of clients. The ideal lead for us is any prospective client who expects to spend at least $30K on primary custom marketing research projects.
Jean-Francois Orsini, Ph.D. is President and Founder of Pin-Stripe. LLC. The company teaches an online business simulation course where participants are placed in teams/virtual companies which compete against each other. The course is offered first as a "mini-MBA" as all business functions are involved. It is also offered for the bonding benefit it offers participants. This is especially of interest to employees who will work in special projects and/or frequent but geographically distant relationships who need to know each other's personality, business attitude and acumen quite well even though they do not see each other face to face.
In an age of communications convergence when corporate employees need to utilize collaborative tools effectively, Pin-Stripe provides a unique but greatly needed service. Pin-Stripe leases the web-based software, which is the most popular in the world and most effective for these purposes among firms of all sizes, including Fortune 500 companies. Dr. Orsini has both an MBA and Ph.D. from Wharton. He is Chairman and Treasurer of the Wharton School Club of DC and remains a citizen of France.

More information can be obtained at http://www.pin-stripe.com or by calling 202-686-0849.

Sandra Chaisson, MBA, CPA is YOUR CFO on the Go.(SM ) As owner of Financial Freedom Inc., Ms. Chaisson works with owners of small businesses to help them understand and improve their company's cash flow, profits, and growth prospects. She works with her clients to transform their companies from a "we make it up as we go" mode of operations to a more structured environment that is focused on growth and profitability.
She also creates accounting and financial reporting systems designed to give her clients the information they need to manage their companies effectively. Ms. Chaisson has over 20 years of experience in the financial services industry, holds an MBA from the Wharton School of Business, and is a CPA licensed in the state of Maryland.
To contact Sandi, email her at SChaisson@YourCFOontheGo.com or call (240) 274-6137.
Marshall S. Chawla, CFP, MBA, CA is an IAR of LPL Financial, the nation's leading independent brokerage firm without proprietary investment products.

I am in the business of helping my clients meet all their financial challenges. I do this by using a total wealth management approach.
• Tax-advantaged investing - to reduce your tax liability and let more of your money work for you
• Retirement planning - to design an investment strategy to help you meet all of your retirement goals
• Investment portfolio analysis - to keep you informed of how your investments are performing, and to make adjustments as needed
• Annual portfolio review - to review your current holdings and help you make any necessary changes or adjustments
• Estate planning - for preservation of wealth from generation to generation
• Strategic Asset Management (SAM) - providing you with fee-based asset management through Linsco/Private Ledger, a Registered Investment Advisor. Access to over 3,500 mutual funds, as well as individual stocks and bonds.
The contact infomation for me is : Tel # 703.847.9392. email marshall@marshallchawla.com, web site www.lpl.com/marshall.chawla.
Heinan Landa, WG'91, founded Optimal Networks, Inc., based on the business plan he developed in the MBA program at Wharton. Today, Optimal has helped over 250 organizations in the DC Metro area with their technology needs.
The firm has an innovative, proactive service model that ensures your technology supports your business needs. If you are a small to mid-sized organization, you can use Optimal to support your network, help your internal IT staff, or outsource your IT entirely.
Learn more at www.optimalnetworks.com or email Heinan directly at hlanda@optimalnetworks.com.
Heinan is also Wharton Club of DC VP for the Club's Leads Council, as well as its Founder, and the Club's Chief Technology Officer (CTO).

Sandeep Thakrar is the Director of Strategic Accounts at Telkonet Inc. Telkonet specializes in advanced integrated solutions for broadband data networking and energy management, including its highly successful in-building powerline communications (PLC) technology. Sandeep assists owners/managers of commercial and government buildings (such as hotels, apartments, student housing, malls or office buildings) optimize energy consumption. Telkonet's innovations include the revolutionary Telkonet Series 5 and the Telkonet iWire System™, which converts a site's existing internal electrical infrastructure into an IP network backbone – quickly, cost-effectively and without disruption. The portfolio also includes the integrated EthoStream product suite, providing a comprehensive and advanced technology management platform for the hospitality industry, differentiated by outstanding remote management tools and a dedicated customer support facility. Telkonet SmartEnergy completes the line-up, often delivering bottom line savings of 30% by controlling in-room energy consumption according to occupancy. For more information, please contact Sandeep at 240-912-1800 or sthakrar@telkonet.com
J. Mills Williams. Email: legalmills@gmail.com. Phone: (301) 570-3421. Legal; business consulting from 18904 Old Baltimore Road, Brookeville, MD 20833. Business Description: Contracts, Government Procurement, Touhy Regulations, Immigration, Litigation Management, Real Estate Leases and Drafting of Pension Plans

A good lead for me is . . .A law firm, business, non-profit or government agency in need of temporary or part-time legal/business assistance in contract, government procurement, Touhy regulations, immigration, litigation management, real estate leases or the drafting of pension plans.
Peter Van Allen, Van Allen Associates, www.vanallenassociates.com Peter Van Allen, President, Van Allen Associates, helps companies, non-profits and trade associations develop short and long-term business strategies and marketing plans to grow revenues and profits. Mr. Van Allen has over 10 years of senior executive experience in marketing, strategic planning, and financial & operations management at American Express, plus an MBA in Marketing from Wharton. Van Allen Associates can also call on experts in human resources, supply chain management and other disciplines to help you grow.

For more information, please call Van Allen Associates at 202-333-7179 or email at peter@vanallen.org.
Ideal leads are:

Companies that want to grow faster or make more money.

Non-profits that want to better use their donations to deliver on their missions or look for alternative sources of revenue.

Trade associations seeking to enhance member value and gain new sources of revenue.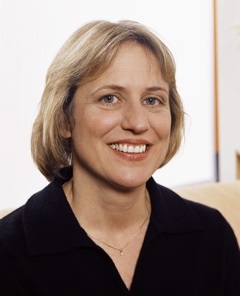 Kathleen L. Mattis, MBA, Chief Financial Officer (CFO) and Secretary of the Board
has served as Chief Financial Officer of Neuronascent since November 2006 and Secretary to the Board of Directors since May 2004. From 2004 to 2006, she was the principal business advisor for Neuronascent's fiscal operations. Prior to joining Neuronascent, since 2003, she served as the Chief Financial Officer of J. Craig Venter Institute. Previously, she was Vice President of Finance for Neuralstem, Inc.; Controller at Celera Genomics; Founder, Vice President of Finance and Controller for ARIAD Pharmaceuticals, Inc. and Director of Finance for Centocor, Inc. She also served as Controller of Novo Nordisk Pharmaceuticals, Inc. after holding multiple financial management positions at Squibb Corporation in Princeton, NJ and Kraft, Inc. in Chicago, IL. Ms. Mattis has a BS from Drexel University and MBA from the Wharton School of University of Pennsylvania.

Neuronascent, Inc. is a privately-owned early stage drug discovery company developing novel "neurogenic" small-molecule therapeutics for neurodegenerative and neuropsychiatric disorders, specifically Alzheimer's disease, stroke and depression. To date, the Company has identified novel "neurogenic" small-molecule agents that increase the number of mature neurons, protect the neurons from neurodegenerative conditions, appear to cross the blood brain barrier, be orally available and safe in all early studies.
Mark Lippman, Senior Partner and Founder of Arsenal Security Group. Mr. Lippman's expertise is in developing cost-effective strategies to address his client's IT security needs, particularly in the Payment Card Industry. Mr. Lippman has over 15 years of consulting experience having led the Security and Privacy practice at IBM Global Services and Cybertrust prior to founding Arsenal.
Mr. Lippman has led engagements with over 100 clients transcending almost every industry although his expertise is in the retail, hospitality and distribution sectors. Mr. Lippman received his MBA at the Wharton School in 1991. 703-980-8715 (c);
703-281-0656 (f); mlippman@arsenalsecuritygroup.com.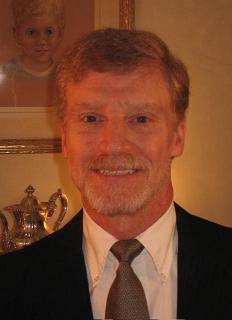 Richard Wallace—WG '79 (Finance) with a U of MD engineering degree—formerly with Texaco Inc., the International Energy Agency, and the SBA's SBIC program, is forming an investment partnership to acquire real-estate that will support fueling compressed natural gas vehicles (CNG or NGV). After 15 years monitoring public policy on alt-fuel technologies, and gaining expertise with his own bi-fuel car, Mr. Wallace believes a new business model will be required for CNG to eventually compete with gasoline. He judges it is timely to begin raising early-mover funds for the limited-risk activity of aggregating supply-chain properties every future retailer will likely seek, though he considers it still premature to underwrite, or commence,retail operations. You can contact Richard at rww1@verizon.net.