Green Business Summit Committee
Meet the Conference Planning Committee
To learn more about the Green Business Summit or to register, please click here.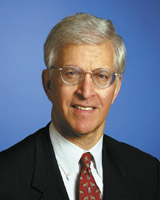 ALAN N. SCHLAIFER
President, Wharton DC Club
Alan has led the Club as its president or chairman for over 15 years. In 2005, the Wharton School recognized his commitment with its Distinguished Alumni Service Award, and the Club did likewise that year with its Joseph Wharton Award. Alan is an attorney in a business and general practice, with a special interest in the resort, hospitality and travel industries and government regulatory and trade regulation matters. He has published over 150 articles and writes a monthly column for resort and travel industry and other executives. One of his special interests, and a focus of several articles, has been how greening and sustainability can be beneficial to businesses' top and bottom lines, as well as to their constituencies, such as employees and communities. Previously, Alan was a Senior Trial Attorney at the Federal Trade Commission for 10 years and the U.S. Department of Justice. J.D., Harvard Law School; B.S.E. cum laude, Wharton. Contact 301-365-8999; anschlaifer@aol.com.

JEAN-FRANÇOIS ORSINI, Ph.D.
Chairman, Wharton DC Club
Jean-François teaches corporate simulation seminars online through his own firm, Pin-Stripe.com. The courses facilitate corporate communications between distant locations (Supply Chain Management; International divisions), and are used as well for post M&A integration. He is working on a start-up involved in the defense of the ecology. He also manages a non-profit business ethics organization. Jean-François started his career in 1972 by implementing a business plan that he developed for an entrepreneurial course at Wharton – the transfer of small-scale technology from Europe to the U.S. Subsequently, he has been involved in other entrepreneurial activities and worked as a consultant with the World Bank and the U.S. Agency for International Development. Jean-François was born in Viet Nam, grew up in Morocco, and was educated in France, earning a degree in business at a top French business school. He is a French citizen of Corsican background. Ph.D., Corporate Policy and Management Science, Wharton; M.B.A., Finance, Wharton. Contact: 202-686-0859; jorsini@pin-stripe.com.

IRA FELDMAN
Also serving as Moderator for the Evolving Legal Framework Panel 1-A. Ira is President and Senior Counsel, Greentrack Strategies, a consultancy focusing on strategic environmental management and sustainable business practices. His practice links the regulatory and non-regulatory trends that form the basis of a "greentrack" or dual-track approach to environmental regulation and management; for championing the implementation of a new generation of environmental management tools; for creating voluntary environmental excellence initiatives, and for advancing the state of the art in environmental auditing and disclosure. Previously, he served as Special Counsel in the Office of Compliance at US EPA headquarters in Washington, DC. He is an Adjunct Faculty member at the University of Pennsylvania and works on multidisciplinary environmental issues with other faculty at Wharton and other schools at the University. Contact: 202-669-1858; ira@greentrack.com.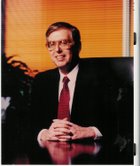 BARRY N. NAFT, Ph.D.
Barry is President and CEO of Environmental International LLC. He serves as a corporate management adviser for energy and environmental issues to Battelle Memorial Institute, and as consultant to senior officials within the electric power industry and at the U.S. Dept. of Energy, for nuclear power, waste management, and energy policy. From 1989 to 1996, he was President and CEO of the Dow Environment Inc., an operating division of the Chemical Company, providing global engineering and construction services for industrial facility upgrades to minimize hazardous materials emissions and remediation of past contamination. Prior to that, he was Executive President, Halliburton NUS Corp., then the leading international engineering consultant to the electric power industry. He was a prior member of the Clinton/Gore Presidential Advisory Committee on Environmental Policy, Director of the American Nuclear Society and Chairman of its Nuclear Fuel and Waste Management Division, and a Fellow of the Atomic Energy Commission. Ph.D., Nuclear Engineering, Purdue University; M.S. and B.S., Chemical Engineering, Clarkson University; Advanced Management Program, the Wharton School, U. Penn., registered Professional Engineer in Nuclear Engineering. Contact: 301-299-9700; envint@aol.com.
PETER HILL
Senior Policy Analyst, External Affairs, Consortium for Ocean Leadership and staff of Joint Ocean Commission Initiative.
Also serving as Moderator for the Oceans and Climate Panel 4-A. Peter Hill has spent the past 17 years working on ocean issues and is currently helping coordinate the work of the Joint Initiative, an organization co-chaired by Admiral James D. Watkins USN (Ret.), and the Honorable Leon Panetta, focused on elevating awareness of ocean-related issues and the implementation of the recommendations developed by the U.S. Commission on Ocean Policy and the Pew Oceans Commission. Previously, Peter spent two and a half years as a member of the U.S. Commission's staff, functioning in a number of capacities, including overseeing government relations. Prior to working for the Commission, Peter spent 18 months facilitating federal intra- and inter-agency coordination and cooperation in the Chesapeake Bay region for the National Oceanic and Atmospheric Administration. Prior to that he was a member of the NOAA Office of Legislative Affairs, where he was responsible for overseeing the legislative activities of the National Marine Fisheries Service. Peter worked extensively on the reauthorization of the Marine Mammal Protection Act (1994), the Magnuson-Stevens Fishery Conservation and Management Act (1996), as well as the enactment of the American Fisheries Act (1998). Peter's career in NOAA began in 1990 as a Sea Grant Fellow. Following his fellowship, he worked for the NOAA Chief Scientist and was involved in planning and implementing NOAA's multi-year scientific work in the Persian Gulf following the first Gulf War. This effort included the first comprehensive international oceanographic research expedition in the Persian Gulf in over 20 years. Contact: phill@oceanleadership.org, (202) 448.1249.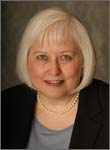 ANDREA ESSEX
Executive Director, Green Business Conference
Andrea directs business development and a variety of marketing initiatives for professional service firms in the Washington, DC region. Most recently, Andrea was with a law firm for over nine years. A New York transplant in 1998, she brought a wealth of experience from prior jobs with Cartier, CS First Boston, Warner Communications, General Motors Investment Management Corp., Dean Witter & Co., Grey Advertising and Peat Marwick Mitchell & Co., mostly in corporate identity imaging and promotion, public relations, event management and corporate sales. She is active in several DC area business organizations. Andrea maintains an ever-growing network of contacts across a broad spectrum of the business community. A former entrepreneur, Andrea once had her own firm on Wall Street as a financial ad agent creating and executing work in print media (tombstones, brochures, integrated corporate identity materials). Contact: 202-744-6770; aessex@iwashington.biz.
THOMAS S. DAVIS
Tom is founder and president of Tom Davis Associates, LLC, an environmental consulting firm which specializes in moving the corporate and environmental communities closer together through mutual support. Previously, he was Director of Global External Affairs for AT&T and Lucent Technologies. He represented AT&T to various stakeholders on environmental matters. He is former chair of the IT Workgroup with EPA's National Advisory Council for Environmental Protection Technology (NACEPT). Tom serves on many boards: He is Executive Director of the Corporate EH&S Management Roundtable; a board member of New Horizons Technologies, Inc., INNOVEST Corp., Renew The Earth; the Institute for Conservation Leadership and the Clean Beaches Council. Current clients include The Ecosystem Project for the Heinz Center, The National Environmental and Education Training Foundation, Smart Growth America and National Wildlife Federation. Contact: 202-776-0539; tsdllc@att.net.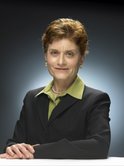 TRUDY HELLER,Ph.D.
Trudy is founder and President of Executive Education for the Environment. A 25-year experienced consultant and master business educator, she prepares business to compete in a resource constrained world. A Wharton School Ph.D. and former professor of business strategy, Dr. Heller creates speeches, workshops and training programs for companies, universities and government agencies. She has trained associates from Masco Corporation, Baker Petrolite, GE, Merck, Recreational Equipment, and others. She is adjunct professor at the University of Pennsylvania and Rutgers University, and has presented her work at International Conferences in Heidelberg, Rome, Bangkok, Sweden, Hong Kong, and the Netherlands. Contact: 610-543-0490; heller97@aol.com.
EUGENIA M. LEE
Eugenia is a Principal with Analysis, Inc., a forensic economics and financial advisory firm in the Washington area, providing due diligence advisory to law firms and the Department of Justice. Her investment and finance background includes private equity, joint ventures, structured finance, securitizations, corporate sale-leasebacks, and in real estate finance and purchases and sales. Institutional experience includes corporate strategic business development, strategic planning, feasibility studies, underwriting/due diligence, structuring, negotiating, and closing transactions/transaction management, raising capital, risk management and control procedures, and best practices in financial project management; developing and making presentations to Boards of Directors and Trustees, rating agencies and financial institutions. She was previously with Lockheed Martin Global Telecommunications as a Director of Corporate Finance, a Senior Vice President of Jones Lang Wootton, and a Senior Manager of KPMG. M.B.A., Pepperdine; B.S., Economics, University of Colorado. Contact: 301-530-5761; emlee@rcn.com.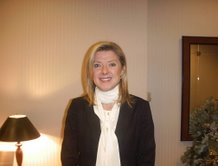 JUDITH WILLSON
Judith is Vice President at Bernstein Global Wealth Management, an investment and research firm based in New York, NY. In that capacity, she develops wealth management plans for high net-worth individuals, families, foundations and institutions in the Private Client Practice. Judith serves as an advisor to her clients and the point of access to the Bernstein central investment teams that review and monitor fundamentals and valuations for security selection and portfolio construction. She provides ongoing counsel to clients, recommends asset allocation, oversees account administration, responds to individual needs and cooperates closely with clients' professional advisors, such as tax advisors and trusts and estates attorneys, to address specific client issues and objectives. Contact 202-261-6714; judith.willson@bernstein.com.

DREW KLEIBRINK
Drew is President of Nova Benefits, a company that provides employee benefits  health, dental, disability and life insurance  to companies and non-profits in the mid-Atlantic region helping them attract and retain the talent that drives their success. Previously, Drew was with NMFN-Frank Russell (Northwestern Mutual) and prior to that was with the Environmental Protection Agency, serving as Pollution Prevention Manager, Residential Branch, Global Change Division and the Environmental & Energy Study Institute. Drew is also a freelance award-winning art photographer. M.B.A. Finance, George Mason University; B.S. Cornell. Contact 703-204-9622; kleibrink@mindspring.com.
LEE DUDKA
Lee is founder-president of Dudka & Associates, which offers breakthrough issues coaching and implementation strategy  from product marketing and IT workflow analysis to targeted process improvement. The firm specializes in team and work unit strategy, speechwriting/coaching and communications services to pharma and technology firms. Completing a 3rd decade as executive coach, strategist and speechwriter, he's helped improve corporate teams (Pfizer, Bristol-Myers, J&J, Mobil, Exxon, Honeywell, Marriott, Asea Brown Boveri, KPMG, PWC, Deloitte & Touche) federal units (at U.S. Marine Corps and U.S. Army, Commerce, State) and university work groups (Tufts, Princeton, Rutgers). Earlier, he was a psychotherapist, college teacher and management trainer. His client speeches appear in Vital Speeches, the publication of record for U.S. business and political speeches. Born in Germany and raised in Brazil, he's led the Princeton Alumni Council's National Careers Committee and serves as Vice President of the Princeton Club of Washington. Lee is also a licensed soccer coach and USSF referee. Contact: 571-228-5933; zpathfindr@aol.com.
TOM KILLIAM
Tom is an instructor in finance and international business at Sweet Briar College in Virginia and for Manhattan Review Management and Career Training, and a consultant to emergins companies executing national roll-outs. He as over 25 years of experience in financial analysis, business-planning, corporate development and entrepreneurship. Tom has served as a management consultant with a major public accounting firm, performing corporate valuation studies; as an acquisitions specialist seeking out merger and acquisition opportunities on behalf of privately owned U.S. and European companies and, for 14 years, as a trade specialist with the U.S. Department of Commerce, where he analyzed and audited the financial statements and operating results of heavy manufacturers in China, Mexico, India and Europe. Tom is an honors graduate of Harvard College, with an MBA in finance and international business from Columbia University Graduate School of Business. Contact: thkilliam@gmail.com.

STUART M. WHITAKER
Stu has been a change agent working with dynamic industries for over twenty-five years, and is now president of Whitaker Associates, a consultancy focused on analysis and business development. For the past eight years, he has brought industry and government together to help the transformation of the European telecommunications information services industry from regulated monopolies to more competitive environments. Earlier, Stu was involved with U.S. domestic organizations making fundamental transitions from analogue to digital infrastructure and from a monopoly to a competitive environment. Stu launched and edited an industry newsletter in the 1990s to facilitate this transition. He has played financial, business development, strategic, and operational roles during his career. Stu has also conducted financial and economic analyses as an expert used in litigation and regulatory proceedings. Previously, Stu worked for Information Age Economics, NYNEX, Northern Telecom, the Catholic Charities of Chicago, and has experience working with the USAID in the Ukraine. He has an MBA and BA from the University of Chicago, and is a former president of the local alumni associations. Contact: 703-506-1220; stu@whitaker.com.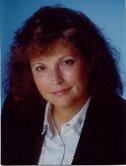 HEIDI MARKOVITZ
Heidi is a systems analyst at the Federal Reserve Board. Prior to joining the Board she operated Simply Systems, a consulting practice specializing in software development using SAS software, in Miami. Heidi has an M.S., Engineering Management, Florida International University; B.S., Wharton. Her activism in issues green dates back to when she founded the Ecology Club in high school to recycle school waste. Contact: 305-803-8407; heidim@simply-systems.com.
ALI QURESHI
Ali is the Director for the CAO Advanced Business Solutions in the Office of the Chief Administrative Officer at the U.S. House of Representatives. He has oversight for the Center of Excellence for all House business support and financial applications. Prior to this, he worked for Booz Allen and Hamilton and Accenture in the following areas: environmental policy; telecommunications (including Operational Support Systems (OSS), wholesale markets, Internet); strategic sourcing; and health care. Ali has international on-site consulting experience, specifically in Sub-Saharan Africa (South Africa, Swaziland, and Lesotho) where he partnered with an international health care consulting organization and the U.S. Department of Defense to support the AIDS Awareness campaign and related program management activities. Ali has conducted extensive academic research on the international private equity markets in the Middle East. M.S., Management of Technology, Wharton with U of Penn.; B.S., Wilkes University. Contact: 703-863-2677; ali.qureshi.wt06@wharton.upenn.edu.

MATTHEW STONE
Matthew is a Senior Vice President at The Seabury Group LLC, responsibility for transaction structuring and execution with an emphasis on M&A and private equity deals in the travel and technology industries. Prior to that, he was in the Corporate Development Group of Micron Technology, Inc., responsible for coordinating strategic investments in private and public semiconductor companies. Prior to Micron, Matthew served as Vice President of Business Strategy for 1GlobalPlace, Inc., a leading provider of international domain registrations. He also directed the company's capital raising efforts resulting in Series A and Series B investments from VC funds and advised on the company's acquisition by Verisign in 2001. Formerly, Mr. Stone was a founding partner of the Seabury Group where he was deal team leader or co-leader on more than $250 million in private equity transactions for companies in the airline, software and e-travel industries. Contact: 202-558-5302; mstone@seacapsecurities.com.
STEVE OSER
Finance professional with over 20 years of banking and financial services experience
MARK CHERNISKY
National Marketing Manager, Fairfax County Economic Development Authority
http://www.fceda.org/ 703-790-0600.
JASON L. STERN
Publisher and President of Braddock Communications, Inc.
ANNE ORLEANS
Event consultant for the Green Business Summit reception
///////////////////////////////////////////////////////////
To learn more about the Green Business Summit or to register, please click here.