Afternoon Speakers for Green Business Summit
June 5 Event Features Outstanding Array of
Leaders from Business, Government, NGOs and Academia
////////////////////////////////////////////////////////////////////////////////////
THE GREENING OF GOVERNMENT PANEL
The Greening of Government Panel. Alex A. Beehler, U.S. Department of Defense, OSD-ATL (Office of Under Secretary of Defense for Acquisition, Technology and Logistics): Principal Deputy to the Deputy Undersecretary (Installations and Environment). Alex Beehler is Principal Deputy to the Deputy Under Secretary of Defense (Installations and Environment) and formerly was Acting Deputy Under Secretary of Defense (Installations and Environment). Mr. Beehler supports the Deputy Under Secretary with management and oversight responsibilities for military installations worldwide. He is also chief sustainability officer and cultural officer of the Department of Defense. Prior to his appointment, Mr. Beehler commenced as Assistant Deputy Under Secretary of Defense (Environment, Safety and Occupational Health) in 2004, where he simultaneously continues in that capacity. In this position, Mr. Beehler serves as the principal assistant and advisor to Deputy Under Secretary Arny for all environmental, safety, and occupational health policies and programs in DoD. Those programs include cleanup at active and closing bases, compliance with environmental laws, conservation of natural and cultural resources, pollution prevention, energy and environmental technology, fire protection, safety and explosive safety, and pest management and disease control for Defense activities worldwide. Mr. Beehler came to the DoD from Koch Industries where he served as Director of Environmental and Regulatory Affairs and concurrently served at the Charles G. Koch Foundation as Vice President for Environmental Projects. Mr. Beehler served in the Department of Justice as a senior trial attorney for environmental enforcement and at the Environmental Protection Agency as a special assistant for legal and enforcement counsel. Mr. Beehler received a bachelor's degree from Princeton in public and international affairs and a law degree from University of Virginia.
The Greening of Government Panel. Dana F. Arnold , Chief of Staff, Office of the Federal Environmental Executive (White House). Dana Arnold is the Chief of Staff of the Office of the Federal Environmental Executive, where she manages the green purchasing program and oversees the waste prevention and recycling areas. She was one of the drafters of E.O. 13423, "Strengthening Federal Environmental, Energy, and Transportation Management" and the E.O. implementing instructions. Ms. Arnold chairs the Federal Sustainable Acquisition and Materials Management Practices workgroup (the SAMM). She also is a member of the Office of the U.S. Trade Representative's procurement workgroup and the Department of Defense's Green Purchasing and Combined Services Solid Waste/Recycling Workgroups. She has developed and presented green purchasing training courses to hundreds of agency acquisition, environmental, and facilities staff. She prepares the market development and waste prevention/recycling chapters of the biennial Report to the President on implementation of E.O. 13423. Prior to joining OFEE, Ms. Arnold was a member of the U.S. EPA's Comprehensive Procurement Guidelines Team, which develops EPA's designations of recycled content products and guidance for purchasing the designated items containing recovered materials. She was the principle author of EPA's guidelines for a variety of recycled content products, including paper and paper products. Ms. Arnold has a J.D. from George Washington University and a B.A. in Government from Franklin and Marshall College. In 2000, she was awarded a Lifetime Achievement Award for her work in promoting the use of recycled content products.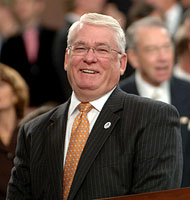 The Greening of Government Panel. Dan Beard, Chief Administrative Officer, U.S. House of Representatives. Well suited to lead House Speaker Nancy Pelosi's "Green the Capitol" initiative, Dan Beard brings to this position an extensive background in managing environmental issues. As Commissioner of the Bureau of Reclamation in the Interior Department, Beard guided the agency on a more environmentally responsible path by promoting water conservation among agricultural and urban water users. He also served as Chief Operating Officer and Senior Vice President for Public Policy at the National Audubon Society. Mr. Beard is the third Chief Administrative Officer (CAO) for the House of Representatives. He returned to the House of Representatives at the start of the 110th Congress after serving as a senior advisor for the consulting firm Booz Allen Hamilton, Inc. Previously, he served 10 years on the staff of the House Appropriations and Natural Resources Committee. His three decades of experience in policy affairs and management issues also include positions with the Senate, White House, Interior Department and the Library of Congress.
The Greening of Government Panel. William A. Kelly, U.S. General Services Administration: Senior Coordinator of Telework Effort. Director of Human Resources Services in the Office of the Chief Human Capital Officer. Bill Kelly is the Special Assistant to the Administrator of GSA for Telework Matters. In this capacity, he is leading GSA's efforts to be a model federal agency in the use of telework as a good government practice. He became a member of the Senior Executive Service in October, 2001. He joined GSA in August, 2004 as the Director of the Office of Human Resources Services. Prior to the GSA, Mr. Kelly served as the Director of Strategic Plans and Future Systems; and Director, Air Force Personnel Operations Agency, and Deputy Chief of Staff for Personnel, USAF-HQ. He was responsible for the development of plans and the design of future systems to ensure availability of personnel services for the AF war fighter. He was also responsible for the integration of personnel policies and objectives in a human resources strategy. During his 27 plus years with the AF, Mr. Kelly held a variety of assignments at the Air Staff, major command and unit levels, including Deputy Director of Personnel Force Management; Deputy Chief of Staff for Personnel, USAF-HQ; Chief of the End Strength Programming Unit; Director of the Air Force Senior Executive Matters Office, and was assigned to Ramstein Air Base, Germany, where he had prime responsibility for country to country labor relations programs across Europe. Mr. Kelly is a recipient of the Air Force's highest civilian award, the Exceptional Service Medal, for his work in designing a "better mousetrap" for the delivery of HR services across the Air Force. Mr. Kelly has also received three Meritorious Service Medals over the course of his career.
////////////////////////////////////////////////////////////////////////////////////
CLEAN TECH SOLUTIONS PART 1 PANEL
Moderator for the Clean Tech Solutions 1 Panel. Lee Dudka, Founder-President of Dudka & Associates. Lee Dudka's firm offers breakthrough issues coaching and implementation strategy  from product marketing and IT workflow analysis to targeted process improvement. The firm specializes in team and work unit strategy, speechwriting/coaching and communications services to pharma and technology firms. Completing a 3rd decade as executive coach, strategist and speechwriter, he's helped improve corporate teams (Pfizer, Bristol-Myers, J&J, Mobil, Exxon, Honeywell, Marriott, Asea Brown Boveri, KPMG, PWC, Deloitte & Touche) federal units (at U.S. Marine Corps and U.S. Army, Commerce, State) and university work groups (Tufts, Princeton, Rutgers). Earlier, he was a psychotherapist, college teacher and management trainer. His client speeches appear in Vital Speeches, the publication of record for U.S. business and political speeches. Born in Germany and raised in Brazil, he's led the Princeton Alumni Council's National Careers Committee and serves as Vice President of the Princeton Club of Washington.
Clean Tech Solutions 1 Panel. Brent Bursey, President/CEO, Great-Circle Technologies, Inc.; Founder of Zettabyte. Brent Bursey has more than 20 years' professional experience as a geospatial subject matter expert (SME). Throughout his career, Mr. Bursey has worked as a GIS consultant, senior software/systems engineer, technical lead for pure and applied R&D/deployed system components, senior GIS systems architect, technical/project/program/capture manager, multi-INT geospatial intelligence SME, and is currently the founder/president of a small geospatial intelligence professional services and software product business. His geospatial experience has spanned multiple markets, including environmental science, transportation/navigation, state & local governments, civilian agencies, defense & intelligence, and R&D. He has extensive experience working with full systems/software lifecycles, spanning from program/product/service conceptualization to requirements definition/validation (authoritative responsibilities on Industry-standards, DoD, IC, and International working groups) to component/system design to software development and engineering management to system/software/process integration, configuration management, testing, documentation, packaging, distribution, and maintenance. B.S. in Geographic Information Systems (GIS), Cartography and Remote Sensing, from Pennsylvania State University.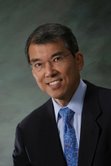 Clean Tech Solutions 1 Panel. Harry Furukawa, Vice President of Learning and Quality, Goodwill Industries. Harry Furukawa oversees Goodwill Industries International's (GII) learning programs that support Goodwill members at all levels. He is responsible for creating a new knowledge management system, which will allow both GII staff and members to better collaborate and share knowledge. Mr. Furukawa also leads the GII quality initiative, which has resulted in the creation of cross-functional teams to support the organization's work to meet the 21st Century Initiative and GII's strategic goals. He brings to GII a wealth of knowledge in the areas of leadership development, strategic planning, quality systems, consulting and learning. Previously, he was the Associate Director of the University of Maryland's Center for Quality and Productivity, where he led the consulting services team of this university business extension service. Prior to that, Mr. Furukawa was the Senior Director for Strategic Planning at the American Red Cross, where he led the corporate strategy and strategic planning efforts of the national organization. He has served as a Senior Examiner on the Panel of Examiners for the Malcolm Baldrige Award for Performance Excellence since 2000. He holds a BA from Johns Hopkins University, a Masters in Architecture from Harvard University, and an Executive MBA from Loyola College.
Clean Tech Solutions 1 Panel. James C. Jordan, Principal and Chief Executive of the Interstate Maglev Project. Jim Jordan is a former energy research director for the U.S. Navy, a policy advisor for then Senator John C. Stennis, a private business consultant and a business leader of several technology companies. From 1990 to the present, Mr. Jordan engaged in policy analysis and providing strategic advice in the advancement of several private sector businesses seeking development and utilization of advanced technologies. In his work for the United States Navy, Commander Jordan served on the Staff of the Chief of Naval Operations as a Program Director for the Navy's Energy R&D program. He conceived and directed a computer-based world-wide performance monitoring system for logistics; directed Navy public affairs program; developed and implemented executive planning system for Navy headquarters command; planned and implemented a post graduate military educational program; taught behavioral science at post graduate level; managed a primary logistics facility in Vietnam; and directed various ship and shore Navy organizations. During the 1980's, Mr. Jordan was a senior policy advisor to Senator John C. Stennis, President Pro-Tempore and Chairman of the Senate Appropriations Committee. In addition, during the 1980's, he directed the Center for Preservation Policy Studies at the National Trust for Historic Preservation. He is a graduate of the Industrial College of the Armed Forces (with distinction, 1977). As a Navy Officer, he also obtained a Masters in Business Administration at Harvard (1970). He graduated in 1959 from the University of North Carolina at Chapel Hill.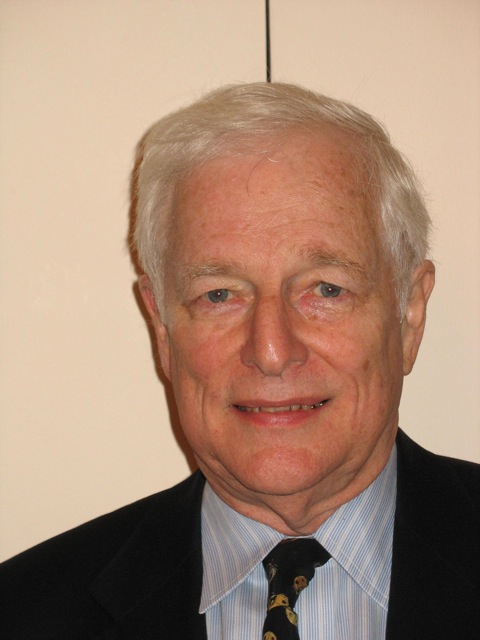 Clean Tech Solutions 1 Panel. Max S. Strauss, Vice President of Business Development, Samtek, Inc. Max Strauss is a founder of Samtek and heads the company's efforts to secure joint venture agreements with leading multinational corporations. Samtek Investments is a U.S.-based company which owns SMG Africa (Pty) Ltd. ("SMGA") a Johannesburg, South Africa-based developer and manufacturer of breakthrough high-energy solutions for industrial, environmental, and humanitarian applications. Mr. Strauss has been active in the aluminum industry for more than 45 years. He has traveled extensively, specializing in the area of aluminum recycling with a particular emphasis on aluminum dross and residues. As a graduate engineer, he has not only been active in commercial areas but also in the development of recycling technology. Mr. Strauss's entrepreneurial experience includes international metal trading, marketing of aluminum recycling technology, and the management of an aluminum recycling facility. Mr. Strauss received a B.S., Industrial Engineering, from New York University.
////////////////////////////////////////////////////////////////////////////////////
CHANGING CLIMATE, TURBULENT OCEANS, ALTERED COASTS
Moderator for the Changing Climate/Oceans/Coasts Panel. Peter Hill, Senior Policy Analyst, External Affairs, Consortium for Ocean Leadership and staff of Joint Ocean Commission Initiative. Peter Hill has spent the past 17 years working on ocean issues and is currently helping coordinate the work of the Joint Initiative, an organization co-chaired by Admiral James D. Watkins USN (Ret.), and the Honorable Leon Panetta, focused on elevating awareness of ocean-related issues and the implementation of the recommendations developed by the U.S. Commission on Ocean Policy and the Pew Oceans Commission. Previously, Peter spent two and a half years as a member of the U.S. Commission's staff, functioning in a number of capacities, including overseeing government relations. Prior to working for the Commission, Peter spent 18 months facilitating federal intra- and inter-agency coordination and cooperation in the Chesapeake Bay region for the National Oceanic and Atmospheric Administration. Prior to that he was a member of the NOAA Office of Legislative Affairs, where he was responsible for overseeing the legislative activities of the National Marine Fisheries Service. Peter worked extensively on the reauthorization of the Marine Mammal Protection Act (1994), the Magnuson-Stevens Fishery Conservation and Management Act (1996), as well as the enactment of the American Fisheries Act (1998). Peter's career in NOAA began in 1990 as a Sea Grant Fellow. Following his fellowship, he worked for the NOAA Chief Scientist and was involved in planning and implementing NOAA's multi-year scientific work in the Persian Gulf following the first Gulf War. This effort included the first comprehensive international oceanographic research expedition in the Persian Gulf in over 20 years. Contact: phill@oceanleadership.org, (202) 448.1249.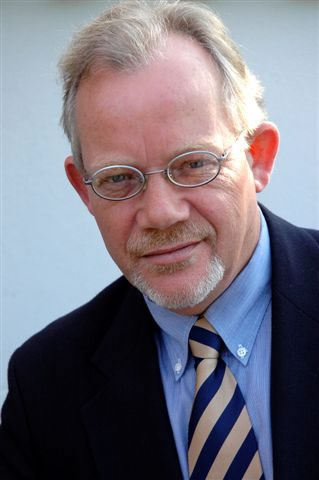 Changing Climate/Oceans/Coasts Panel. Eelco H. Dykstra, MD, Professor (Visiting) of International Emergency Management, The George Washington University. Eelco Dykstra has over 20 years of international emergency management experience in a wide variety of healthcare and non-healthcare settings. He has dealt effectively with European and U.S. approaches to emergency management systems and their respective stakeholders. He is an acclaimed presenter and motivator, particularly for interdisciplinary, cross-cultural and inter-sector audiences. Dr. Dykstra has developed new methodologies and innovative approaches to strategic planning, project management, adult education and organizational development. His worldwide travel and project assignments have resulted in considerable experience with design, monitoring & evaluation of emergency systems, exercises, programs and projects. He has proven ability to access and mobilize a global network of emergency experts. At George Washington University, he is responsible for the development of an international program in Emergency Management. This includes work on the international dimensions of Homeland Security and adapting the Master Classes concept to new audiences. He is also Professor (full, visiting) in International Emergency Management at University of Kuopio, Finland, where is he responsible for the development of the RESS/ICC Program (Risk, Emergency, Safety, Security/Information, Communication) Coordination. His work includes research, curriculum development, teaching, and project management and establishing activities at the interface between information and communication technology (ICT) and emergency management and education. He is fluent in Dutch, English, German and conversational French and Italian. M.D., Groningen University, the Netherlands.
Changing Climate/Oceans/Coasts Panel. Benjamin H. Grumbles, Assistant Administrator for Water, U.S. Environmental Protection Agency. Ben Grumbles was confirmed by the U.S. Senate on November 20, 2004, as Assistant Administrator for Water at the EPA. Prior to that, Mr. Grumbles served as Deputy Assistant Administrator for Water and Acting Associate Administrator for Congressional and Intergovernmental Relations. Before coming to EPA in 2002, Mr. Grumbles was Deputy Chief of Staff and Environmental Counsel for the Committee on Science in the U.S. House of Representatives. He also served for over 15 years in various capacities on the House Transportation and Infrastructure Committee, including Senior Counsel for the Water Resources and Environment Subcommittee. From 1993 to 2004, he was an adjunct professor of law at the George Washington University Law School, teaching courses on the Clean Water Act, Safe Drinking Water Act, Ocean Dumping Act, and Oil Pollution Act. His degrees include a B.A., Wake Forest University; J.D., Emory University; and LL.M. in Environmental Law from the George Washington University Law School.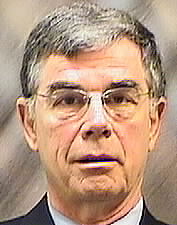 Changing Climate/Oceans/Coasts Panel. David L. Evans, Ph.D., Corporate Director for Science and the Director of the Oceans, Atmosphere, and Space program, Noblis, Inc. Prior to joining Noblis, a nonprofit science, engineering, and technology company serving the public interest, Dr Evans was the Under Secretary for Science at the Smithsonian Institution where he was responsible for both museums and research institutions. Prior to his work at the Smithsonian, Dr. Evans served as the Assistant Administrator of the National Oceanic and Atmospheric Administration (NOAA) for Oceanic and Atmospheric Research (OAR). He directed OAR's scientific Research and Development (R&D) programs in coastal, ocean, marine, atmospheric, climate, and space and geophysical sciences, through research laboratories and a network of university-based programs across the country, including 11 cooperative institutes and 30 Sea Grant Colleges. In October 2001, Dr. Evans was given a meritorious service Presidential Rank Award for his leadership and management at NOAA. Between April and June 2001, Dr. Evans worked at the White House as the science advisor/coordinator for a new United States Global Climate Change Research Initiative. Dr. Evans earned a Ph.D. in physical oceanography from the University of Rhode Island (1975), a BA in mathematics from the University of Pennsylvania (1968) and is the author of numerous scientific publications.

////////////////////////////////////////////////////////////////////////////////////
CLEAN TECH SOLUTIONS PART 2 PANEL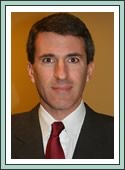 Moderator for Clean Tech Solutions 2 Panel. Michael Zatz, Chief, Market Sectors Group, ENERGY STARÒ Commercial and Industrial Branch, Office of Air and Radiation, U.S. EPA. Michael Zatz, manager of the Commercial Buildings Program, oversees the development and implementation of activities aimed at improving the energy efficiency of a wide variety of building types, including offices, K-12 schools, higher education institutions, healthcare facilities, retail space, hotels, data centers, congregations and others. Mr. Zatz is also responsible for oversight of ENERGY STAR's Portfolio Manager energy benchmarking tool, including a current effort to develop an ENERGY STAR rating for data center infrastructure. Portfolio Manager is currently used by over 60,000 buildings across the country to assess and track their energy use. Mr. Zatz joined ENERGY STAR in February 2006; prior to that he spent nearly 14 years with ICF Consulting, a private environmental and energy consulting firm. He has specific expertise in the development and implementation of voluntary public-private partnerships. Mike has an M.S. in Environmental Science and Policy from Johns Hopkins University, and a B.S. in Engineering and Public Policy from Washington University in St. Louis.

Clean Tech Solutions 2 Panel. Douglas K. Johnson, Senior Director, Technology Policy & International Affairs, Consumer Electronics Association. Douglas Johnson is responsible for public policy issues that affect product development, operations, sales and marketing in the $125 billion U.S. consumer electronics industry. He works to ensure a legal and legislative environment that allows CEA's 2,100 corporate members the freedom to design, make and sell their products. These efforts support industry growth by developing public policy strategies and initiatives, creating solutions to regulatory challenges, and forming partnerships and alliances that support advocacy efforts. In addition, Mr. Johnson educates key policy makers about the consumer electronics industry. During his tenure at CEA, he has developed and implemented strategies on a range of issues affecting the consumer technology industry, including a novel initiative to create sales tax holidays for computers and initiatives related to energy efficiency. In addition to lobbying on behalf of the industry, Mr. Johnson develops international partnerships that support the growth of the International CES Johnson holds a B.A. from the University of California at Berkeley and an M.A. from George Washington University.
Clean Tech Solutions 2 Panel. Kate Lewis, ENERGY STAR® Product Development for Consumer Electronics and Office Equipment, U.S. Environmental Protection Agency.
Clean Tech Solutions 2 Panel.
Thomas Mills, Executive Vice President/Chief Operating Officer, PaceControls LLC.
Thomas Mills administers the company's financing and energy conservation rebate services for its customers and OEM partners, in addition to his operating and marketing roles. Mr. Mills has worked with the U.S. electric industry and its regulators for over a dozen years and has significant small-company, corporate financing and strategic partnering experience. He was the co-founder of Waterfront Energy Capital, LLC and previously served as Senior Vice President-Business Development for Power Efficiency Corporation. In that role, he was responsible for marketing the company's energy-saving motor controllers to public-sector, commercial and industrial customers and for managing the firm's private-label manufacturing relationships with multinational OEMs. B.S.E. in Chemical Engineering from Princeton University and an M.B.A. in Finance from The Wharton School. He has done doctoral work in Finance and in Logistics, Technology & Project Management at the School of Business, George Washington University.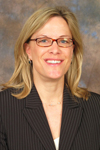 Clean Tech Solutions 2 Panel. Sally R. Wilson, AIA, LEED AP, Global Director of Environmental Strategy and Director of Advisory Services, CB Richard Ellis. Sally Wilson has more than 20 years of experience in the design of commercial interiors and base building renovations. Previously a partner in a top Washington, D.C. architecture and interior design firm, her diverse background provides a unique dimension to the platform of services provided by CB Richard Ellis. Ms. Wilson's extensive portfolio includes work with corporations, technology companies, associations, professional service firms and government agencies. Her areas of expertise have included sustainability, programming, strategic planning, building due diligence, budgeting, scheduling, team development and lease negotiation. Ms. Wilson was the first licensed broker designated as LEED AP (Leadership in Energy and Environmental Design Accredited Professional). She served three years on the U.S. Green Building Council's LEED Core and Shell steering committee. The committee was responsible for developing the rating system utilized by designers, builders and owners who address sustainable design for base building elements such as the sites, structure, envelop and building systems. In addition to Brokerage, Ms. Wilson took on the newly-created role of CBRE's Global Director of Environmental Strategy. She manages the strategy, implementation and communications related to CBRE's global environmental initiatives. She also serves as the company's primary spokesperson, is the liaison with CBRE's environmental partners, and leads the development of the firm's Environmental Sustainability practice group.
///////////////////////////////////////////////////////////////////////////////
Click to learn more about these key points:
Supporting / Represented Organizations