Morning Speakers for Green Business Summit
June 5 Event Features Outstanding Array of
Leaders from Business, Government, NGOs and Academia
////////////////////////////////////////////////////////////////////////////////////
GENERAL PLENARY SESSION PANEL
Moderator for the General Plenary Session. Richard D. Otis, Deputy Associate Administrator for Policy, Economics, and Innovation, U.S. Environmental Protection Agency. Rick Otis is part of the senior management team responsible for policy, rulemaking, and innovation activities in the U.S. Environmental Protection Agency. Since beginning his career at the EPA in 1980, Mr. Otis has developed an extensive understanding of the mechanisms used by federal agencies, Congress, the Executive Office of the President, and interest groups to establish and implement national environmental policy. His experience has fostered his interest in the political, institutional, procedural, public opinion, and communications challenges associated with successful achievement of innovative change. Mr. Otis received a Bachelor of Arts from Ithaca College and a M.B.A. from Cornell University.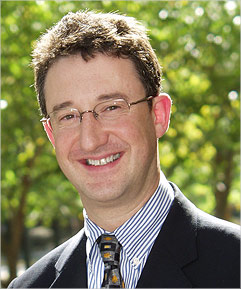 General Plenary Session. Kevin Moss, Senior Vice President, Corporate and Social Responsibility, BT Americas. Kevin Moss has responsibility for implementation of BT's Corporate Social Responsibility (CSR) strategy for BT in North America. The role covers a broad scope of sustainability issues including environment and climate change impact, community investment, business ethics and ethical supply chain management. Kevin's interactions are equally divided between internal and external stakeholders. Sharing the company's CSR experience and helping customers understand how BT's services can help them meet their CSR objectives is a key component of his focus. Previously, Kevin was responsible for managing all products sold by BT across the region as well as product strategy, new product development and geographic expansions. Kevin has also worked on joint ventures and acquisitions in the region. He spent two years working at MCI following the passing of the 1996 telecommunications act where he helped build their local service offer and negotiated agreements with the ILECs. Kevin began his career in telecommunications in international marketing for BT in the UK. Kevin was born in the UK. He has a honors degree in mechanical engineering and management from Liverpool University in the UK. He has been settled in the USA for twelve years. He is currently chair of the Energy and Environment Committee of the British American Business Association in Washington DC.
General Plenary Session. Jay Braitsch, Senior Advisor, Planning and Environmental Analysis, Office of Clean Coal, U.S. Department of Energy. Jay Braitsch is a Director of Strategic Planning for the U.S. Department of Energy Office of Fossil Energy. In this capacity, he has represented the Department in numerous venues, including key International efforts, acting as the DOE representative for the International Energy Agency Greenhouse Gas Program. In addition to serving on the Headquarters' management team for the Carbon Sequestration Program, Mr. Braitsch also has a leadership role in evaluating the benefits of Fossil Energy R&D programs. The DOE Coal R&D Program consists of several hundred projects related to technology areas such as integrated coal gasification/combined cycle electricity, carbon sequestration, fuel cells, advanced turbines, mercury control and coal to liquid/gaseous fuels.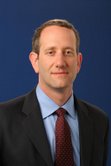 General Plenary Session. Bruce Schlein, Vice President Environmental Affairs, Citigroup NY. Bruce Schlein joined Citigroup in 2006 as Vice President of Environmental Affairs after having worked as a sustainability specialist for Bechtel on oil and gas and civil projects in China and Romania. Previously, he worked for international development agencies including Save the Children, Catholic Relief Services in Bosnia Herzegovina, and the U.S. Peace Corps in Papua New Guinea. At Citigroup, Mr. Schlein advises on corporate environmental and social policies, business opportunities and footprint, and, additionally leads the environmental portfolio for the Citigroup Foundation. He started his career as a designer in an architectural firm. Bruce is a member of the Institute for Social and Ethical Accountability, a graduate of Cornell University, and holds a Masters in International Affairs from Johns Hopkins Nitze School of Advanced International Studies.

////////////////////////////////////////////////////////////////////////////////////
THE EVOLVING LEGAL FRAMEWORK PANEL

Moderator for the Evolving Legal Framework Panel. Ira Feldman, President and Senior Counsel, Greentrack Strategies. Greentrack Strategies is a consultancy focusing on strategic environmental management and sustainable business practices. Ira Feldman has cut an interdisciplinary swath across three usually distinct spheres: "big picture" environmental policy; environmental law and regulation; and environmental management. Mr. Feldman is widely recognized as a thought leader in linking the regulatory and non-regulatory trends that form the basis of a "greentrack" or dual-track approach to environmental regulation and management; for championing the implementation of a new generation of environmental management tools; for creating voluntary environmental excellence initiatives, and for advancing the state of the art in environmental auditing and disclosure. Mr. Feldman is perhaps best known for his leadership role in the development of the ISO 14000 series of standards in the US and at the international level, and for his early recognition of the public policy and regulatory implications of voluntary environmental management standards. He is now one of the six U.S. experts in the multi-stakeholder process developing ISO 26000 on social responsibility. He has served as Chairman's Advisory Group representative for his SSRO stakeholder group and as co-chair of the international level environmental drafting team. Previously, Mr. Feldman served as Special Counsel in the Office of Compliance at U.S. EPA headquarters in Washington, DC. He is an Adjunct Faculty member at the University of Pennsylvania and works on multidisciplinary environmental issues with other faculty at Wharton and other schools at the University.

The Evolving Legal Framework Panel. Robert McKinstry, Partner, Ballard Spahr Andrews & Ingersoll, LLP. Mr. McKinstry's practice area focus encompasses environmental, litigation, energy and project finance and climate change. He is a partner in the Litigation Department, the Environmental Group (which he co-founded), the Energy and Project Finance Group and the Climate Change Group. He represents clients in federal and state litigation, administrative and permitting proceedings before federal, state, regional and local administrative agencies and in counseling and business matters. He has experience in climate change law, endangered species, sustainability, market-based mechanisms for environmental regulation, public lands and forestry and the environmental aspects of energy transactions. His clients have included local governments, financial institutions, educational and other nonprofit organizations, industrial companies, solid waste management firms, utilities, real estate developers, insurers, and citizen groups. He is a frequent speaker and published writer on the areas of his practice focus.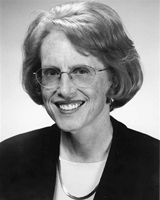 The Evolving Legal Framework Panel. Leslie Carothers, President, Environmental Law Institute (ELI). Leslie Carothers is an expert in private-sector strategies in dealing with climate change, environmental performance measurement, environmental law enforcement (both federal and state), and environmental policy development and management (corporate, EPA, and state). She has been President of ELI since 2003. Before coming to ELI, she served in legal and executive positions at the Environmental Protection Agency (Connecticut), and two major manufacturing companies. At United Technologies, she was Vice President, Environment, Health, and Safety (EHS) for 11 years, with worldwide responsibility for company EHS policy and implementation. She taught environmental regulation in 1991 as an adjunct lecturer at the Yale School of Forestry and Environmental Studies.
The Evolving Legal Framework Panel. Charles W. Kent, Director, Cross-Media Programs, U.S. Environmental Protection Agency. Chuck Kent is the Director of the Office of Business and Community Innovation in the Office of Policy, Economics, and Innovation at the U.S. Environmental Protection Agency. This office is responsible for the National Environmental Performance Track Program, the Sector Strategies Program, the Small Business Division, and the Smart Growth program. Chuck also chairs an Agency-wide Policy Council on Environmental Management Systems. During his 27 years with EPA, Mr. Kent has held management or policy analysis positions in several different parts of EPA, including the Policy Office; the Office of Reinvention; the Pesticides Program; Congressional and Intergovernmental Relations; and the Office of the Administrator. Much of his career has focused on improving the working relationships between EPA headquarters, the regional offices, and state environmental agencies. Mr. Kent has a Masters Degree in Science, Technology and Public Policy from the School of Public and International Affairs of George Washington University, and a B.A. in Government from the University of California at Santa Cruz, where he helped establish the Environmental Studies Program in 1969.

////////////////////////////////////////////////////////////////////////////////////
FINANCIAL INCENTIVES FOR GREEN CAPITAL PROJECTS PANEL

Moderator for the Financial Incentives for Green Capital Projects Panel. Christopher J. Lynch, Wharton Small Business Development Center, Director, Environmental Management Assistance Program. Chris Lynch leads the Environmental Management Assistance Program (EMAP) which is made up of a statewide team of environmental specialists who provide small business owners and new business start-ups with confidential answers to environmental regulatory questions. The team also provides advice on smart environmental management and helps businesses identify ways to reduce costs through energy efficiency and waste minimization. Mr. Lynch also functions as the Vice Chair of the Pennsylvania Small Business Environmental Compliance Advisory Committee to which he was appointed by former Governor Tom Ridge. He has also chaired the Pennsylvania Environmental Assistance Network and the Environmental Committee of the National Association of Small Business Development Centers. J.D., M.S., Environmental Law, Vermont Law School; B.A., Economics and Government, St. Lawrence University.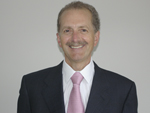 Financial Incentives for Green Capital Projects Panel. Brian T. Castelli, Executive Vice President and Chief Operating Officer, Alliance to Save Energy. Brian Castelli brings nearly 30 years of experience in the energy field, including expertise in energy efficiency, renewables, emission reductions, and electricity demand reduction. Prior to joining the Alliance in 2005, Castelli ran his own energy consulting firm. During his career he was the federal energy liaison for the California Energy Commission; a principal with the Center for Energy and Climate Solutions and a consultant to the Electric Power Research Institute (EPRI) where he organized a High Technology Council to advise EPRI's Intelligent Grid program. He also consulted with the National Association of State Energy Officials (NASEO) advising manufacturers, developers, utilities, and state and federal officials in 14 western states on advanced, highly-efficient turbines and fuel cells. As a presidential appointee, Castelli served as chief of staff to the U.S. Department of Energy's assistant secretary for energy efficiency and renewable energy from 1994 to 2001. He managed 550 staff and more than $1 billion in programs and research, development, and deployment initiatives and directed the development and implementation of energy policies and programs. Castelli also led missions to Western Hemisphere, European, and former Soviet Union countries and was also deeply involved in developing energy-efficiency measures for the eventual closure of the nuclear reactors in Chornobyl, Ukraine. Castelli holds a BS in chemical engineering from the University of Pennsylvania and an MBA in industrial/environmental management from the Wharton School.

Financial Incentives for Green Capital Projects Panel. Matthew Ferguson, Principal, The Reznick Group PC, leader of the firm's national Renewal Energy Practice. Matt Ferguson is a principal and the National Renewable Energy Services Practice leader with Reznick Group, a national accounting, tax and business advisory services firm ranked among the top 20 firms in the U.S. A seasoned professional in promoting renewable energy through business transactions and policy development, Matt is responsible for developing this practice which includes advising clients on energy-related transactions including matching renewable projects with tax equity investors, raising capital, mergers and acquisitions within the renewable energy sector, and maximizing public policy to promote and reward low-carbon solutions as well as helping with energy tax credit financing with current clients. Prior to joining Reznick Group, Matt was with UPS for 15 years. He was a Director and General Tax Counsel, responsible for initiating UPS's energy strategy including executing investment transactions in renewable energy, coordinating energy efficiency facility upgrades and green building development. His project finance and transaction experience includes the issuance or redemption of financial instruments such as facility industrial revenue bonds, cross-border aircraft leases, IPO advisory, tax planning, M&A counsel, and REIT formation. Matt is an attorney having earned his JD from Georgia State University of Law and holds a bachelor's degree in financial management and marketing from Franklin Pierce College in New Hampshire.

Financial Incentives for Green Capital Projects Panel. C. Baird Brown, Partner, Ballard Spahr Andrews & Ingersoll, LLP. Baird Brown is a partner in the Business & Finance Department and a member of the Energy and Project Finance Group. His practice includes the development and financing of power plants, waste disposal and recycling facilities and other infrastructure projects. He currently focuses on renewable energy, including small hydro, wave energy, wind, biomass, geothermal and biofuels. He handles mergers and acquisitions of energy and environmental companies, including restructuring and workouts of troubled projects. Mr. Brown is active in electric industry restructuring and the development of competitive energy markets. He has assisted in the establishment of a private energy trading platform and the development of new energy-market products. He is active in trading renewable energy credits and carbon credits. He provides corporate advice to emerging energy technology companies. Mr. Brown is a co-chair of the Power Law Committee of the Section of Energy, Environment, Resources and Infrastructure Law of the International Bar Association. He serves as a vice chair of two committees of the American Bar Association Section of Environment, Energy and Resources.
Financial Incentives for Green Capital Projects Panel. Michael Italiano, President and CEO of Capital Markets Partnership (Institute for Market Transformation to Sustainability), and founder of the United States Green Building Council. Mike Italiano has been responsible at over 200 waste sites for expert testimony, litigation, cleanup, settlement and scientific and technical analysis. He has over 30 years' environmental experience, including public service as Senior Analyst in the White House Science Office, where he developed a national methodology for surveying the capacity for hazardous waste disposal and managed environmental affairs for the President's Intergovernmental Science, Technology Advisory Panel. He is the co-originator of the RBCA Standard adopted by EPA and many states, saving over $50 billion for waste site response and cleanup. Mr. Italiano is an expert witness for environmental litigation. He served as Director of the first environmental program for all governments in the Cleveland-Akron area and was appointed as Assistant to the Director of the National Commission on Water Quality chaired by Vice President Rockefeller, helping to write the Congressional Report on the Clean Water Act. He has published over 50 articles in the environmental field and authored four environmental books, the most recent being Liability for Storage Tanks and Sustainable Products Training Manual. He has a B.A., Physical Geography, Syracuse University; an M.S., Water Resources, New York College of Environmental Science and Forestry; and a J.D., George Mason University.

////////////////////////////////////////////////////////////////////////////////////
STRATEGIES & SOLUTIONS PANEL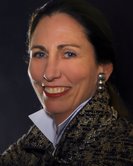 Strategies & Solutions Panel. Carol Holding, President and founder of Holding Associates, Inc., a brand strategy consultancy in New York City. The firm focuses on the intersection of brand and social responsibility, working with corporations, such as Cisco, Wilmington Trust and Bankrate, environmental organizations such as the US EPA and Yale University's School of Environmental Sciences, and non-profits such as the World Trade Center Memorial Foundation, National Council on Alcoholism and Drug Dependence and Lighthouse International. A frequent guest speaker on branding and strategic positioning, Carol has presented to the Commonwealth Club of California, Urban Land Institute, and the Women's Technology Cluster, et al. She was a conversation starter for the Marketing Conscious Business session at the Presidio Dialogues and speaks at venues such as the American Marketing Association and UC Berkeley's Haas School of Business about how CSR practices can support a company's brand. A.B., Smith College; M.B.A., Harvard University. She currently serves on the Advisory Board of the magazine Value: Tomorrow's Markets, Enterprise & Investment and the Power of Choice Leadership Council.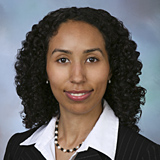 Strategies & Solutions Panel. A. Christine Eppstein, Vice President, Corporate Social Responsibility & Sustainability, McGuire Woods Consulting. Based on clients' individual needs, Christine Eppstein provides customized advice on how to incorporate environmental stewardship and various stakeholder interests in all operations aspects through discretionary business practices. Prior to joining McGuireWoods Consulting, Christine worked with the Environmental Council for the States (ECOS) for seven years in Washington, D.C., most recently as Executive Project Manager. ECOS is the national association for state environmental directors, including directors of Departments of Environmental Quality. She worked on issues related to efficient environmental oversight, the EPA's Strategic Plan development, state wastewater management, and collaboration with state associations, NGOs and other stakeholders on inter-organizational task forces focusing on environmental health. Before coming to ECOS she was an assistant professor in environmental law in Romania, and practiced law as a member of the Bucharest Bar. Christine also served as a consultant with the Ministry of Environment on legal strategy required for European Union accession.
Strategies & Solutions Panel. Owen Wright, Group General Manager, IMSM Ltd. IMSM adds value to businesses through management systems by attracting new clients and improving efficiency, through quality (ISO 9001) environmental (ISO 14001), Health & Safety (OHSAS 18001) and information security (ISO 27001) management systems, providing a fixed fee, fixed timescale, integrated solution. Other related standards can also be achieved. Since 1994, IMSM has helped more than 5500 companies worldwide to achieve ISO and other industry specific standards. IMSM is a member of the European Foundation for Quality Management (EFQM) and has been successfully audited to 'Committed to excellence' status. Other memberships include the British Quality Foundation, British Plastics Federation, Society for the Plastics Industry (SPI), British American Business and the American Society for Quality (ASQ) and has a strong network around the world. In North America, there are several offices in the USA and Canada: in Europe, the UK, Ireland, Germany, France, the Netherlands, and Belgium are represented: while IMSM Business Managers in South Africa, Australia, Malaysia, and the Philippines serve an increasing customer base.
Strategies & Solutions Panel. David Cross, Principal, (r)evolution Partners. David combines the pragmatic, action-oriented approach of a business practitioner with the entrepreneurial, creative problem-solving drive of a consultant. Prior to joining (r)evolution, he held senior level consulting positions with the Zyman Group and InForte.His work experience also includes marketing and market research roles at The Coca-Cola Company, The Procter & Gamble Company and Helene Curtis. David also founded Prodesse Partners, a consultancy specialized in helping companies achieve profitable revenue growth and competitive differentiation through customer insights and sustainable change. His strengths include: leadership alignment and vision; development and application of strategic insights; brand positioning and architecture; new product development and lifecycle management; Customer management; and Performance management. He also has extensive international experience, having led projects in Europe, Asia/Pacific, Latin America and Africa. David holds an MBA with a focus on International Business and Finance from the Goizueta Business School at Emory University and a BPhil in Interdisciplinary Studies from Miami University in Ohio.
////////////////////////////////////////////////////////////////////////////////////
INVESTMENTS IN GREEN BUSINESSES PANEL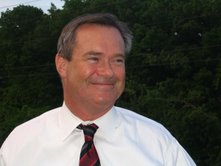 Moderator for the Investments in Green Businesses Panel. Thomas E. Higgins, Jr., Vice President, Tax-Exempt Banking, HSBC Bank USA, N.A.

Tom Higgins has nearly 20 years' experience in retail and commercial banking, most recently with

HSBC, Citibank and Provident Bank of Maryland. At HSBC, Mr. Higgins oversees a team responsible for marketing all appropriate products and services to Tax-Exempt organizations, specifically focusing on charities, foundations, trade associations and advocacy groups with annual budgets of $5-100 million. He is responsible for identifying those Tax-Exempt organizations that reflect HSBC's commitment to environmental issues and corporate sustainability. He was recently named a Climate Champion for HSBC, following his participation in HSBC's Climate Partnership program at the Smithsonian Environmental Research Center. Previously, he was the Not-for-Profit Team Leader for Citibank in the DC region. Mr. Higgins graduated from the U.S. Military Academy at West Point with a B.S. in Engineering.

Investments in Green Businesses Panel. Philip L. Bronner, General Partner, Novak Biddle Venture Partners. Phil Bronner is a Wharton alumnus who joined Novak Biddle Venture partners in 1999. Although his work focuses mainly on investments in information technology, he brings unique insight into investment criteria for clean tech start-ups. Prior to joining Novak Biddle he was founder of a media technology company. In addition, he served as a management consultant with McKinsey & Co. in New York advising high-tech clients on corporate strategy and worked as a software engineer at IBM. At Novak Biddle, Phil serves as a director for Approva, Logic Library, Vision Chain, InGrid, Netcordia, Freewebs, Clearspring and Clearaudit. He also leads Novak Biddle's investment in Panasas and is a board observer for Specktrum K12. Past board observer seats include: AnswerLogic (acquired by Primus Knowledge Systems), and N.E.W. Customer Service Companies. Phil currently serves on the Alumni Advisory Board for Carnegie Mellon's School of Computer Science and is a board member for In2Books, a Washington, DC-based reading and literacy program.

Investments in Green Businesses Panel. Lisa Da Silva, Program Manager, International Finance Corporation. Lisa Da Silva currently manages the Financial Mechanisms for Sustainability Group in the International Finance Corporation, the private sector arm of the World Bank Group with an investment portfolio of about $8 billion in developing countries. The team is responsible for designing innovative financial structures, financial incentives and corporate capacity building programs to encourage private companies to invest in green businesses or make green capital investments. Lisa is actively working with a team international financial institutions and donor governments to design and establish the Climate Investment Funds, a multi-donor, multi-billion dollar fund of funds which will aim to transform markets through the proliferation of large-scale, high impact technology transfer investments. Lisa joined the IFC in 1997 and spent her first 7 years structuring investments in financial institutions in emerging markets, primarily Latin America. In 2004 her focus turned to designing incentives for financial institutions to develop lending programs for green investments. Today she is more broadly focused on addressing the climate change challenge through investments, knowledge sharing and market development activities.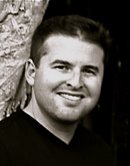 Investments in Green Businesses Panel. Scott Kosch, Managing Partner, Kosch Capital Management. Scott Kosch is a Wharton alumnus who founded Kosch Capital in 2006 to provide funding and liquidity solutions to growth oriented middle-market companies and early stage ventures. The firm manages a proprietary loan and equity portfolio on behalf of investors. Mr. Kosch has over 15 years experience advising and investing in high growth, private and public businesses. He is a founder and shareholder in a leading green building products supplier with distribution centers in Miami, Atlanta, and New York; the lead investor in a development stage company with a non-polluting oilfield service technology for enhanced oil recovery from mature oil wells; and an advisor to a company with proprietary green coatings to replace harmful chemicals used in several major industrial and consumer markets. Kosch Capital Management is currently looking at both debt and equity investment opportunities in solar energy services, biodiesel trading and distribution, coal catalysts for developing countries, waste-to-energy technology from a university lab, and technologies to make ethanol refining more economical viable. Previously, Mr. Kosch was a Senior Associate for Enertech Capital Partners, a $250MM venture capital fund focused on investments in energy technology and clean tech, where he sourced a successful investment in Capstone Turbine. He was also a Senior Analyst for Theodore Barry & Associates, providing counsel to the electric utility industry on operations improvement, capital budget allocation and competitive strategies related to deregulation for clients such as Southern California Edison, PSEG, ComEd, and Siemens Power Generation. He co-authored a white paper for the Congressional Subcommittee on Energy and the Environment regarding the potential privatization of Federal power generation assets. BA in Economics and Psychology, Claremont McKenna College, MBA in Private Equity Finance from The Wharton School.

Investments in Green Businesses Panel. Erik J. Meyers, Vice President, Sustainable Programs, The Conservation Fund and Board member of The Natural Capital Investment Fund (NCIF). NCIF is certified as both a Community Development Financial Institution and a Community Development Entity. Its mission is to provide debt and equity financing to small and emerging natural resource-based businesses that will advance sustainable economic development throughout North Carolina, Northeast Tennessee, Southwest Virginia and West Virginia. NCIF's business clients are predominately located in economically distressed rural communities and are unable to access capital from traditional sources. NCIF provides critical, timely capital that supports business expansion, creates employment opportunities and develops the rural tax base. NCIF also provides targeted technical assistance to build the non-financial capacity of our clients.
///////////////////////////////////////////////////////////////////////////////
Click to learn more about these key points:
Supporting / Represented Organizations