Speakers Being Confirmed Daily for Green Business Summit II
Green Business Summit II:
The Business Case for Green Investments
All-Day Event 11/12
Co-Hosted with Morgan, Lewis & Bockius LLP
SPECIAL INTRODUCTORY SPEAKER

James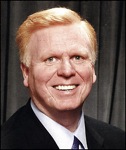 C. Dinegar, CAE, President and CEO, Greater Washington Board of Trade (BOT).
Jim Dinegar joined the BOT as President and CEO in July 2006. He oversees an organization that represents major business interests throughout Northern Virginia, the District of Columbia and Suburban Maryland. The BOT focuses on the critical issues facing the Greater Washington Region: transportation; emergency preparedness and business continuity; green as a competitive advantage; and the workforce with regard to recruiting and retaining highly qualified people. Previously, Mr. Dinegar served as COO of the American Institute of Architects (AIA), where he was responsible for the overall operation of a 77,000-member organization and directed strategic efforts in the areas of education, technology, international collaboration, organizational alliances and government advocacy. During his six-year tenure, Dinegar oversaw the growth of annual revenues by more than $20 million, always resulting in net operating profits. Mr. Dinegar is a 30-year resident of the Greater Washington region. He is a graduate of Catholic University, residing in Arlington, VA with his young children, Abby and Ben.
MORNING KEYNOTE

And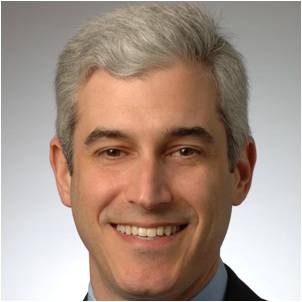 rew Winston
Author of Green Recovery and Co-Author of Green to Gold
Andrew Winston is a globally recognized expert on how business can profit from thinking green. He is the author of Green Recovery: Get Lean, Get Smart, and Emerge from the Downturn on Top, a guide to getting creative to solve world's environmental challenges. He was co-author of the best-seller Green to Gold. Andrew is an environmental strategist dedicated to helping companies use innovative strategies to develop enduring value for their customers, employees, communities and shareholders. He bases his work on significant in-company experience; his earlier career included advising companies on corporate strategy while at Boston Consulting Group and management positions in strategy and marketing at Time Warner and MTV. Today he advises global companies, including Bank of America, Pepsi, HP, and Boeing, and speaks to audiences around the world, combining passion and practicality into an entertaining and strategic review of the greening of business and society. Columbia University, M.B.A.; Yale University, Masters, Environmental Management; Princeton University, B.A., Economics
MIDDAY KEYNOTE
Jere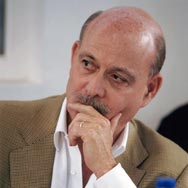 my Rifkin, President, Foundation on Economic Trends (www.foet.org)
and author of 17 best-selling books on the impact of science and technology on the economy and society. His most recent books include The Hydrogen Economy, The European Dream, The End of Work, The Age of Access, and The Biotech Century. Mr. Rifkin is an adviser to presidents and prime ministers around the world. He currently advises the European Commission, the European Parliament, and several EU heads of state. Mr. Rifkin is also Chair of the Third Industrial Revolution Global CEO Business Roundtable, and organization composed of 100 CEOs of leading North American and European corporations committed to ushering in the four pillars of the Third Industrial Revolution to address the triple challenge of global economic recovery, energy security, and climate change. His Sustainable Development Team advises governments and global corporations on the latest technologies and best practices designed to address the twin challenges of climate change and energy security. Mr. Rifkin is a senior lecturer at the Wharton School's Executive Education Program. Mr. Rifkin holds a degree in Economics from the Wharton School of the University of Pennsylvania, and a degree in International Affairs from the Fletcher School of Law and Diplomacy at Tufts University.
PANELISTS AND MODERATORS
Panel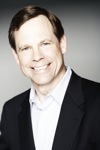 2 Finance - Moderator
Brian Barnett, The Barnett Company, Inc.r
Brian Barnett founded the strategic management and business development consulting firm, The Barnett Company, Inc., in 1993. Having served in 37 countries in Africa, Asia, Latin America, Middle East, the former Soviet Union and the United States, The Barnett Company, Inc. continues to bring creative and effective solutions to clients in business, marketing and finance - strategy, planning and implementation. The firm currently serves clean technology firms in the renewable energy and construction materials industries, and acts as a key advisor to start-up enterprises. Other clients have operated in the agribusiness/food, environmental products and services, software-web commerce, media and venture capital industries. Brian Barnett previously served as Interim President and Chief Operating Officer of Complete Oilfield Management and Maintenance (COMM) Engineering & Offshore Air & Refrigeration (OAR) in the United States; Vice President and Senior Investment Officer of the Central Asian American Enterprise Fund in Kazakhstan; Privatization Team Leader for Carana Corp. in Kazakstan; Project Analyst for Dole Fresh Fruit (Standard Fruit) in Honduras; Commodity Merchant for Continental Grain Company in the United States; and as a private sector development consultant on numerous multilateral, U.S. government, non-profit and for-profit international development projects. Harvard Business School, M.B.A., Business Administration; Cornell B.S. with Distinction. A member of the Cornell Entrepreneurial Network and the Harvard Business School Club of Washington, DC, Mr. Barnett has ongoing relationships with business leaders, entrepreneurs, bankers, venture capitalists and international organizations in the Washington, DC area.
Dougla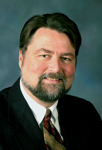 s G. Cogan, Director of Climate Risk Management, RiskMetrics Group Inc.
Doug Cogan is Director of Climate Risk Management for RiskMetrics Group, a firm that specializes in analysis of portfolio, governance and accounting risk. His climate team is part of RiskMetrics' Sustainability Solutions. Mr. Cogan has 25 years of experience as a researcher and advisor to institutional investors, corporations and government agencies. He is the author of several books and many articles on energy and environmental topics. He wrote The Greenhouse Gambit, one of the first books analyzing the business and investment implication of climate change, in 1992. In conjunction with the Investor Network on Climate Risk, he developed the Climate Change Governance Framework to evaluate how large carbon-emitting companies and financial firms are factoring climate change in their business strategies and risk management practices. Mr. Cogan is a graduate of Williams College, cum laude with highest honors in Political Economics.
Steven M.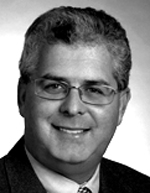 Cohen, Morgan, Lewis & Bockius LLP, Partner and Co-Manager, Emerging Business and Technology Practice.
Steve Cohen's practice focuses on advising emerging growth companies and private equity investors throughout the mid-Atlantic region. He has represented companies and investors in venture capital financings; issuers in IPOs and secondary public offerings, acquisitions, divestitures and mergers, joint ventures, and strategic partnerships; and has provided general corporate and securities advice to publicly held corporations and limited partnerships. Mr. Cohen has assisted biotechnology, information technology, clean technology, consumer products and other companies in planning for and implementing growth strategies, including making the introductions required to make deals happen. New York University School of Law, 1989, J.D. University of Pennsylvania, Wharton School of Business, 1986, B.S.E.
Lily D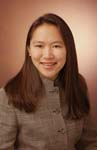 onge
, Calvert Asset Management Company, Inc.
Lily Donge leads the company's efforts and initiatives related to environment and energy as Senior Sustainability Analyst and Manager, Environment, Climate Change and Water. She oversees Calvert's environment, climate change and water team and has covered the extractive industries as well as the utility sector. She managed sustainable research processes for investment products, such as the Calvert Social Index®, the Calvert Global Alternative Energy Fund and most recently the Calvert Global Water Fund. She has testified before the Maryland House of Delegates to lend an investor voice to support clean energy. As part of the research team at Calvert, she engages in outreach and partnerships with public and private organizations on energy issues regarding sustainable development. In 2006, she was part of the consortium that worked with the Global Reporting Initiative to establish disclosure guidelines specific to utilities. Ms. Donge serves as a Board member of the Roberts Environmental Center at Claremont McKenna College. Prior to joining Calvert in 2001, she worked in the Institutions and Governance Program at the World Resources Institute and in investment services at Donaldson, Lufkin, & Jenrette. Yale University, M.B.A. and M.A. in International Development Economics; Claremont McKenna College, B.A. in Economics and International Relations.
Todd Fe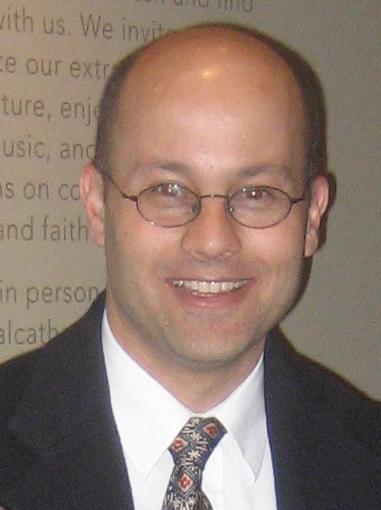 in, President, Green Diamond LLC
Todd Fein is the President of Green Diamond, a firm specializing in performance management and business intelligence solutions for sustainability. He currently serves on the U.S. Department of State's Greening Council Working Group, helping drive the Greening Diplomacy Initiative Secretary Clinton launched on Earth Day, 2009. Prior to Green Diamond, Mr. Fein co-founded CadenceQuest, a firm specializing in performance management and business intelligence. He oversaw solution delivery for key customers, ranging from the U.S. Department of Health and Human Services, House of Representatives, and Department of Education to CVS Pharmacy, Bank of America, and AARP. Earlier in his career, Mr. Fein helped build an environmental systems practice at American Management Systems (AMS), now CGI, a global management and technology consultancy with more than 25,000 employees and 100 offices. His hallmark was TEMPO (Tools for Environmental Management and Performance Organizations), an enterprise-wide environmental management system for which he received a patent. More than $30 million has been invested in TEMPO, and thousands of organizations have adopted it as best practice, from the U.S. EPA to Merck. University of Pennsylvania, School of Engineering and Applied Science, B.S.; Wharton School, M.B.A.
Ke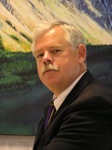 vin Furnary, CEO, LEEP Holdings (voluntary emission reduction methods).
Kevin Furnary is a serial entrepreneur. He envisioned the LEEP Scrubbing and Fractionating systems, tools that employ patented technology to remove pollutants that is significantly more energy efficient than current systems. Mr. Furnary has the patents to these and related technologies and has more than 30 years of start-up experience. Previously, Mr. Furnary owned and operated a specialty technical outdoor apparel manufacturer and ski area supplier in Boulder, Colorado. Since then, he has funded LEEP's engineering, design library and patents, and has moved LEEP products from Proof of Concept to working prototypes, e.g., slaking of chemicals, fractionating of municipal solid waste and carbon capture readiness.
Ni

khil Garg, Associate, Climate Change Capital Ltd
Nikhil Garg is based in the Washington, DC office of Climate Change Capital (CCC) where he identifies and evaluates North American investment opportunities in projects and technologies that enable the transition to a low carbon economy. CCC is a leading investment manager and advisor specializing in investment opportunities created by the need to combat climate change. The firm currently manages funds of approximately $2 billion across carbon finance, cleantech private equity, and venture capital. Previously, Mr. Garg consulted for a leading carbon fund focused on opportunities in Russia and the CIS. Nikhil has also worked in corporate venture capital and business development for Comcast and America Online where he invested in and developed early-stage technology-based businesses. He began his career as a management consultant with Bain & Co. advising clients on issues such as M&A, process re-engineering, and product strategy. MIT Sloan School of Management, M.B.A. and recipient of the McKinsey Award; Stanford University, B.S. in Industrial Engineering.


Pan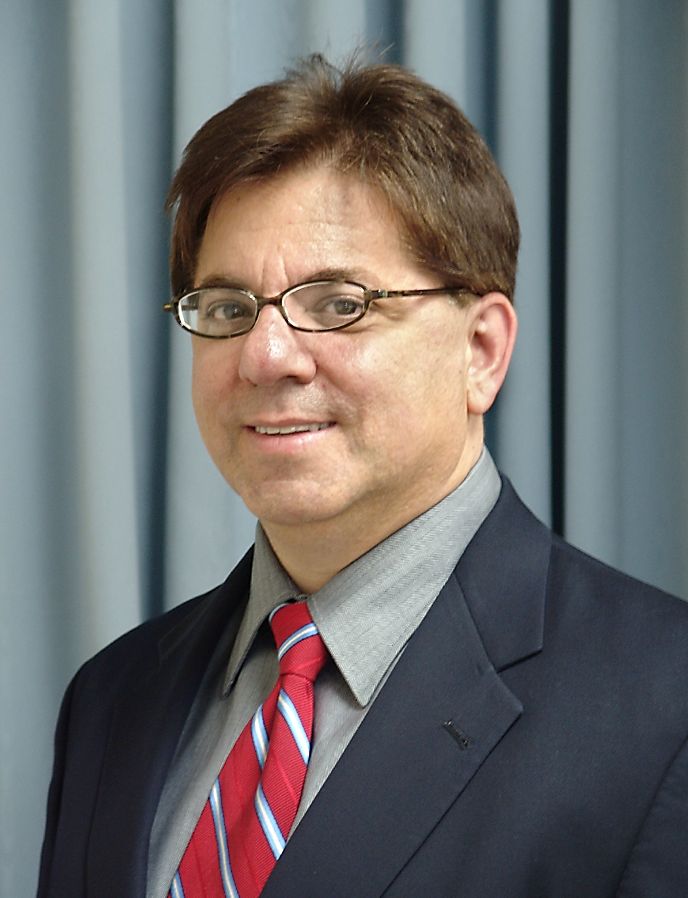 dor H. Hadjy, Deputy Administrator, Business Program, U.S. Department of Agriculture Rural Development
Pandor Hadjy administers business development guaranteed loans, direct loans and grant programs at the U.S. Dept. of Agriculture Rural Development in the Business and Industry Division, with an overall budget of $3 billion in funding for Fiscal Year 2010. He has served in other positions within this department starting in 1991 as Chief of the Loan Processing Branch. Mr. Hadjy also had positions at the USDA, National Food and Agriculture Council working as the Director, Service Center Operations, implementing USDA Service Centers. Mr. Hadjy began his career in the Farmers Home Administration in North Carolina as an Assistant County Supervisor, later becoming a County Supervisor. In 1985, he transferred to the National Office in Washington, DC as a Farmer Programs Specialist. When the newly formed National Appeals Staff was formed in 1988, he joined them as the Chief, Appeals Review and Program Development Branch. Mr. Hadjy received extensive financial management training through Dun and Bradstreet and Federally-sponsored courses. He has attended the Federal Executive Institute Training in Charlottesville, Virginia, and the Executive Development Seminar at Shepardstown, West Virginia in addition to seminars on Congressional legislative operations, and personnel management. University of Maryland, B.S. in Crop and Soil Science.
Mich
ael J. Howe, Managing Director, GreenWorld Capital, LLC.
GreenWorld Capital is a merchant bank serving the clean tech sector from locations in Philadelphia, Palo Alto and Denver. Mr. Howe has over 20 years' experience on the buy-side (private equity) and the sell-side (investment banking and research), while overseeing more than 200 financing and M&A transactions, plus 10 years of diverse industry experience in various technology sectors. Formerly, he was an advisor to a China-based investment group, president and founder of Mufson Howe Hunter & Partners LLC, president of Susquehanna Financial Group, and managing director at both Pennsylvania Merchant Group and Butcher & Singer Inc. Mr. Howe's previous industry experience was at GE, Honeywell, and Leeds & Northrup/General Signal in business development, R&D, operations, marketing, and finance functions for technology-driven businesses including electric power, biomass/synfuels, process controls, robotics, telecommunications, and satellite navigation/communication, including the design and development of: (i) control system for the Space Shuttle robot arm; and (ii) Air Force and MARAD systems that were forerunners of GPS and Loran. Mr. Howe obtained the following NASD regulatory registrations: Series 7, 8, 16, 24, and 63. The Wharton School, University of Pennsylvania, M.B.A.; The Moore School, University of Pennsylvania, M.S.S.E.; Villanova University, B.E.E.

Leslie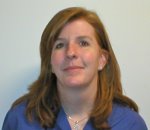 Kass, Director, Business Policy and Programs, Nuclear Energy Institute.
Leslie Compton Kass is Director, Business Policy and Programs, in the Nuclear Energy Institute (NEI) Policy Development Division. Ms. Kass is responsible for developing and managing programs related to the business and financial aspects of the nuclear industry. NEI is the policy organization of the nuclear energy and technologies industry and participates in both the national and global policy-making process. Ms. Kass has more than 15 years' experience in the nuclear energy industry, working for utilities and a uranium enrichment company in direct and consulting roles. Massachusetts Institute of Technology, B.S., Materials Science and Engineering; Duke University Fuqua School of Business, M.B.A.
Diana Jensen, Senior Manager, Renewal Energy and Sustainable Development Finance, Overseas Private Investment Corporation (OPIC)
Diana Jensen, has been with OPIC 1994. During her tenure, she has structured and closed project finance transactions in numerous sectors and countries with loan amounts ranging up to hundreds of millions of dollars. Ms. Jensen is responsible for financing clean energy and clean tech projects and those involving socially-responsible investment in emerging markets worldwide. The majority of her projects are with investors that are either investment funds or small and medium enterprises entering, or expanding operations in, developing economies. Prior to OPIC, Ms. Jensen worked with the U.S. Government as an economic analyst focusing on Asia, as a Consultant assessing development and investment opportunities in the Czech Republic, and as an Economist Assistant at the International Monetary Fund. Franklin and Marshall College, B.A., Political Science; Wesleyan University & Institut d'études Politiques in Paris, France, certificate in French studies; Georgetown University, M.B.A. in International Finance.
Kyle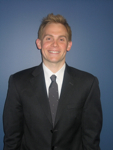 W. Kempf, Senior Director of Government Affairs, National Small Business Association (NSBA).
Kyle Kempf advocates on behalf of small business on energy, environmental, regulatory and economic development issues. He also administers the NSBA PAC. NSBA has represented America's entrepreneurs since 1937 and is proud to be the first small-business advocacy organization in the U.S., reaching more than 150,000 small businesses. Prior to joining NSBA in July 2006, Mr. Kempf served as director of government relations for a specialty manufacturing association, a wood-products association, and an education organization. He also has worked in the offices of a U.S. Senator, a British Member of Parliament in London, and an Italian Member of the European Parliament in Brussels. He has a B.S. in Political Science form Boston University and a Master's degree with Merit in Comparative Politics from the London School of Economics. He is a Boston Red Sox fan.
Step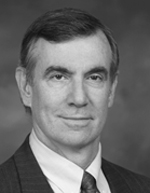 hen H. Kinney, Jr., Morgan, Lewis & Bockius LLP, Senior Counsel, Business and Finance Practice.
Steve Kinney focuses his practice on secured and unsecured debt financing; mortgage and other indentures; structured finance; and mergers, acquisitions, divisions, and restructurings involving debt securities or indentures, primarily in the utility and energy industries. He has experience in the issuance of mortgage bonds, notes, trust preferred securities, equity units, and other types of debt and hybrid securities in public offerings, private placements, and exempt offerings; the preparation and administration of secured, unsecured, subordinated, and collateral trust indentures under the Trust Indenture Act; and the implementation of various forms of asset securitization, credit enhancement, and ring-fencing under the Uniform Commercial Code and the Bankruptcy Code. Mr. Kinney has authored pieces regarding utility financing and general arbitration rules in New York. He is the co-author of Project Financing Restructured Utility Assets: Existing Indentures May Hold the Key and an author and editor of Outline of Arbitration Law in New York. Harvard Law School, 1973, J.D. Massachusetts Institute of Technology, 1970, B.S.
Panel 1 Clean Tech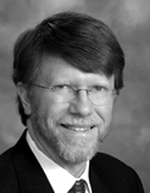 nologies - Moderator
Kenneth M. Kulak, Morgan, Lewis & Bockius LLP, Partner, Energy Practice.
Ken Kulak represents energy companies in federal and state litigation and regulatory proceedings, including ratemaking and transactional matters. His transactional practice focuses on renewable energy, and he has worked for both utilities and project developers on a variety of renewable energy-related agreements, including wind and solar power purchase agreements. Mr. Kulak also advises clients on electricity and natural gas sales, cogeneration, emerging energy technologies, and climate change issues. His prior experience includes trial and appeal of complex contractual disputes involving finance, accounting, and federal taxation. Mr. Kulak maintains an active pro bono practice and was honored by the Pennsylvania Bar Association for his work on behalf of homeless individuals in Philadelphia. University of Pennsylvania Law School, 1994, J.D. Carnegie Mellon University, 1982, B.A.
Panel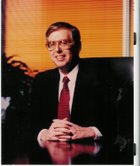 4 Climate Change - Moderator
Barry N. Naft, Ph.D., President and CEO, Environment International LLC.
Barry Naft serves as a corporate management adviser for energy and environmental issues to Battelle Memorial Institute, and as consultant to senior officials within the electric power industry and at the U.S. Dept. of Energy, for nuclear power, waste management, and energy policy. From 1989 to 1996, he was President and CEO of the Dow Environment Inc., an operating division of the Chemical Company, providing global engineering and construction services for industrial facility upgrades to minimize hazardous materials emissions and remediation of past contamination. Prior to that, he was Executive President, Halliburton NUS Corp., then the leading international engineering consultant to the electric power industry. He was a prior member of the Clinton/Gore Presidential Advisory Committee on Environmental Policy, Director of the American Nuclear Society and Chairman of its Nuclear Fuel and Waste Management Division, and a Fellow of the Atomic Energy Commission. Ph.D., Nuclear Engineering, Purdue University; M.S. and B.S., Chemical Engineering, Clarkson University; Advanced Management Program, the Wharton School, U. Penn., registered Professional Engineer in Nuclear Engineering.

Bob Pra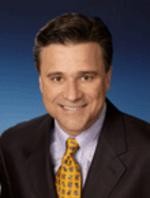 ntil, North Region Executive, GE Energy.
Bob Prantil is Region Executive for GE Energy, a leading supplier of power generation technology, energy services and energy management systems. Bob has been with GE for 24 years serving customers in the Energy market. His GE career began as a Field Engineer and he progressed in the company through commercial leadership roles. Bob has led global sales organizations in services, repairs and equipment. Bob and his team represent the GE Energy portfolio of products and services to utilities, developers, IPP's and industrial customers. This portfolio includes all power generating, power transmission and power utilization equipment and the service sales network that maintains this equipment. As Region Executive, Bob is responsible for over 250 commercial resources in the Northern U.S. and Canada from his home office location in Exton, PA. State University of New York Maritime College, B.S., Engineering; Six Sigma Black Belt Certified and a member of EEI and AEIC and a member of the New York State Smart Grid Consortium and the New York Business Council.

Julia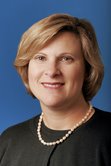 A. Pulzone, Managing Director, Global Environmental Fund (GEF)
Julia Pulzone is a member of the firm's Clean Technology team. Established in 1990, the Global Environment Fund (GEF) invests in businesses around the world that provide cost-effective solutions to environmental and energy challenges. The firm manages private equity dedicated to clean technology, emerging markets, and sustainable forestry. Ms. Pulzone has over 20 years experience in corporate financial management in technology-based companies.Throughout her career, Ms. Pulzone has been actively involved in merger and acquisition initiatives and public company listings in her capacity as a senior financial executive. Prior to GEF, she held senior financial management positions with several technology companies, most recently SPACEHAB Incorporated – a NASDAQ-listed company providing facilities and technologies for commercial aerospace and the NASA space shuttle program. In each of these companies, Ms. Pulzone demonstrated a track record of success identifying the key business performance drivers for rapid growth, turnaround, diversification and acquisition-centric business cycles. She began her career with the public accounting firms of Grant Thornton and Price Waterhouse in Washington, DC. Ms. Pulzone holds both M.B.A. and B.S. degrees from the Robert H. Smith School of Business at the University of Maryland and she is a Certified Public Accountant.
Bill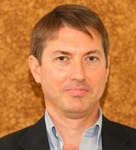 Rever, Director, Strategic Marketing, BP Solar.
Since 1982, Bill Rever has been employed in a variety of roles within the company (and its predecessors) including applications engineering, project management, product management, and marketing. Most recently, he has played a leading role in the development of a global strategy for BP Solar and has lead business development activities focused on new markets for BP Solar in Asia. Bill has a B.A. in Physics from the Johns Hopkins University, an M.S.E. in Energy Engineering from the University of Pennsylvania, and an M.B.A. from the Wharton School.
Panel 3 Gov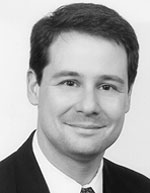 ernment Policy - Moderator
Stephen M. Spina, Morgan, Lewis & Bockius LLP, Partner, Energy Practice.
Steve Spina represents electric utilities and other electric industry participants before the Federal Energy Regulatory Commission (FERC) on a variety of matters, including industry restructuring, market investigations, and regulatory issues under the Federal Power Act. He also represents a number of electric utility clients in the areas of market pricing, transmission, reliability standards compliance, and rate matters. He advises utilities and electric industry participants on issues related to regional transmission organizations and has been involved in efforts to form regional transmission organizations in the Southeast, Midwest, and West. Mr. Spina also represented various industry participants in enforcement and audit proceedings before the North American Electric Reliability Corporation.Tulane University Law School, 1996, J.D.; Boston College, 1989, B.A.
Steve Sunderhauf, Manager, Program Evaluation Department, Pepco Holdings, Inc.
Steve Sunderhauf works within the Regulatory Group of Pepco Holdings. His current responsibilities include the oversight of regulatory issues related to energy efficiency, conservation, demand response and renewable energy sources on behalf of the Potomac Electric Power Company, Delmarva Power & Light Company, and the Atlantic City Electric Company. Steve has 28 years of professional experience within the U.S. electric utility industry, including more than 24 years at Pepco, where he served in a variety of capacities. Mr. Sunderhauf holds a B.A. degree in Economics from Bucknell University, a M.S. degree in Management from Carnegie-Mellon University, and a J.D. from George Washington University Law School. He is a member of the Maryland Bar and the Association of Energy Services Professionals.

Rona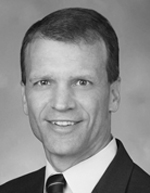 ld J. Tenpas, Morgan, Lewis & Bockius LLP, Partner & Co-Head, Environmental Practice.
Ronald Tenpas focuses his practice on environmental matters, including both litigation and counseling. He has handled civil and criminal litigation involving various environmental and natural resource laws, at both the trial and appellate levels. These matters typically arise under statutes such as the Clean Air Act, the Clean Water Act, CERCLA (Superfund), RCRA, the Pipeline Safety Act, and others. Previously he was the Assistant Attorney General for the Environment and Natural Resources Division in the U.S. Department of Justice. He managed a 700-person division that included 400 attorneys, overseeing civil and criminal litigation arising under more than 150 environmental and natural resources laws. He also advised Cabinet and White House officials on policy and litigation risks associated with the environmental laws. University of Virginia School of Law, 1990, J.D. Oxford University, Balliol College, 1987, post-graduate B.A., Philosophy, Politics and Economics, Rhodes Scholar. Michigan State University, 1985, B.A. with high honors, International Relations
To register now, before the limited space is filled, click here to reserve your place(s)!