Committee for Organizing Green Business Summit II
Wharton Alums and Other Contributors
Who Are Working to Bring About this
Complex and Timely Event
ALAN N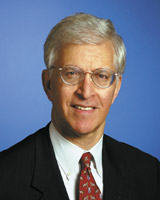 . SCHLAIFER
President, Wharton DC Club
Alan has led the Club as its president or chairman for over 18 years. In 2005, the Wharton School recognized his commitment with its Distinguished Alumni Service Award, and the Club did likewise that year with its Joseph Wharton Award. Alan is an attorney in a business and general practice, with a special interest in the resort, hospitality and travel industries and government regulatory and trade regulation matters. He has published over 150 articles and writes a monthly column for resort and travel industry and other executives. One of his special interests, and a focus of several articles, has been how greening and sustainability can be beneficial to businesses' top and bottom lines, as well as to their constituencies, such as employees and communities. Previously, Alan was a Senior Trial Attorney at the Federal Trade Commission for 10 years and the U.S. Department of Justice. J.D., Harvard Law School; B.S.E. cum laude, Wharton.

STEVE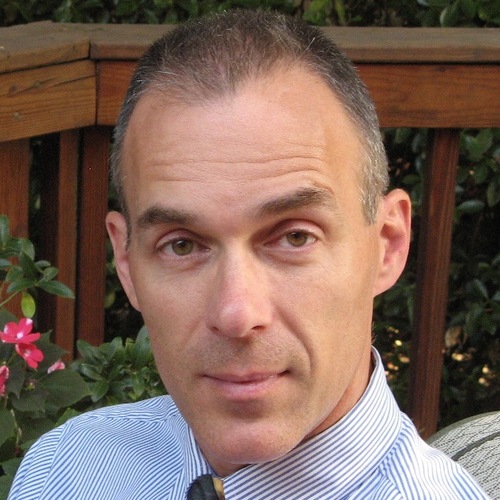 OFFUTT
Event Chair
Chair, Green Business Roundtable
Steve Offutt has more than 17 years' experience with climate change and energy efficiency markets, technologies and marketing programs in the private sector, non-profit sector and at EPA. During his 11 years at EPA, he was part of the team that brought the highly regarded ENERGY STAR® programs to prominence. He represented ENERGY STAR® as its spokesperson for media coverage in print, on radio and television, even appearing on Bob Vila's Home Again program. He also created, developed, implemented and led the innovative, EPA/business partnership  Best Workplaces for Commuters(SM)  providing significant value to the transportation-demand-management industry across the country.Previously, Steve was COO of Carbonfund.org, a major supplier of retail carbon offsets in the U. S., and was Director of Business Development for The CarbonNeutral Company/Greenlife. Currently, Steve is engaged in private environmental consulting and working on a book for Bloomberg Publishing. Web site: www.steveoffutt.com. Wharton M.B.A.; LEED Accredited Professional, LEED Accredited Professional; B.Mus.; University of Cincinnati College-Conservatory of Music, M.Mus.
BRIAN BARNETT
The Barnett Company Inc.
Coordinator for Panel 2
Moderator, Panel 2 - Finance - See Speaker News Article

BARRY N. NAFT, Ph.D.
President and CEO,
Environment International LLC
Coordinator for Panel 4
Moderator, Panel 4 - Climate Change - See Speaker News Article

LESLI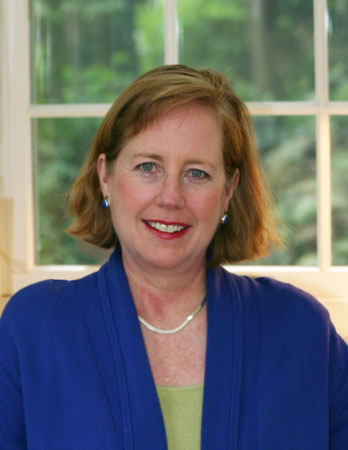 E K. DOWNEY
Coordinator for Panel 1 - Clean Technologies
Leslie Downey is Principal and Founder of RFID Revolution LLC, a Washington, DC-area firm providing radio frequency identification (RFID) education and market strategy consulting services. The firm's interactive, Web-based learning tool, RFID Essentials, helps end-user organizations achieve successful deployments and is in use at leading companies such as IBM, Michelin, and Dow Chemical and the U.S. Air Force. Leslie co-founded the RFID Excellence in Business Awards. She has written feature articles on RFID and other emerging information technologies for RFID Product News, RFID Update, RFID Journal, BusinessWeek online, and Byte.com. Previously, Leslie held product management positions at GE and two other Fortune 500 companies. University of Chicago, M.B.A.; University of Illinois, M.A. and B.A.

CHERYL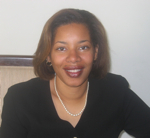 GINYARD-JONES
Coordinator for Panel 3 - Government Policy
Cheryl Ginyard-Jones is an executive with over 20 years of business development, finance and manufacturing experience in energy, chemicals and industrial products. Her most recent role was leading finance, strategy and business planning activities for a $1.0 billion efficiency program for BP Plc's Refining and Marketing business in London, England. Previously, Cheryl worked as the Chief Financial and Commercial Officer for BP's Whiting oil refinery in Whiting, Indiana. Cheryl has also held business development, marketing, general management and engineering roles with BP Chemicals, Owens Corning and Hoechst Celanese corporations. One of Cheryl's interests is to work with public or private sector organizations on renewable energy projects. Currently, Cheryl is engaged in independent consulting in strategic and business planning and participates on several non-profit boards. Cheryl has an M.B.A. from the Wharton School and a B.S. in Chemical Engineering from the University of Maryland.

AND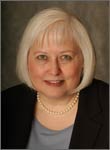 REA ESSEX
Executive Director, Green Business Summit II
Andrea directs business development and a variety of marketing initiatives for professional service firms in the Washington, DC region. Most recently, Andrea was with a law firm for over nine years. A New York transplant in 1998, she brought a wealth of experience from prior jobs with Cartier, CS First Boston, Warner Communications, General Motors Investment Management Corp., Dean Witter & Co., Grey Advertising and Peat Marwick Mitchell & Co., mostly in corporate identity imaging and promotion, public relations, event management and corporate sales. She is active in several DC area business organizations. Andrea maintains an ever-growing network of contacts across a broad spectrum of the business community. A former entrepreneur, Andrea once had her own firm on Wall Street as a financial ad agent creating and executing work in print media (tombstones, brochures, integrated corporate identity materials).

JASON L. STERN
Jason Stern is the founder and CEO of Braddock Communications, Inc. Braddock has been a creative publishing and marketing firm in the Washington, DC area since 1974, specializing in business- and government-related resource guides and other educational references. Jason is a member of the American Society of Association Executives, the Inter-Agency Seminar Group, the National Federation of Independent Business, the National Small Business Association, and the U.S. Chamber of Commerce.
Selected honors:
2009 Champion of the Chamber Movement—American Chamber of Commerce Executives
2007 Champion of Small Business Award— Association of Small Business Development Centers
2006 Board of Directors Award—Senior Executives Association
2006 Small Business Development Service Award—Association of Small Business Development Centers


SHA W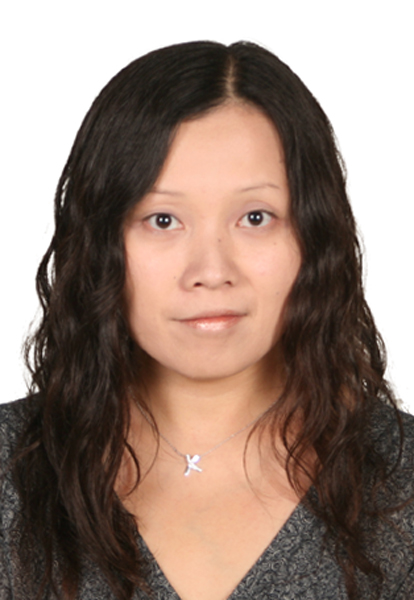 ANG
Sha Wang is a Principal in Cybernaut (China) Investment where she is responsible for international partnerships, investments and fund-raising at Cybernaut Investment, a $500 million fund investing globally in alternative energy, financial services and education. She was formerly Vice President and Director of China Investment at Opus8, a Private Equity investment firm in the Washington, DC metro region, responsible for China investments, fund raising, U.S. early-stage investments and middle market buyouts in the service sector. Prior to Opus8, she was with ING Asia Investment Management, a firm with $100 billion AUM based in Hong Kong, reporting directly to the CEO. Before ING, Ms. Wang worked as technology transfer associate at University of Maryland, College Park, coordinating China-related relationships and helping to build business for professors at the university. Ms. Wang started her career at China Unicom as a wireless engineer in 1998. Ms. Wang is a Ph.D. candidate in Electrical Engineering and has published papers in prestigious journals. She serves on the steering committee of the Asia Society Young Professional Association

CHRISTINE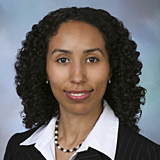 EPPSTEIN TANG
Vice President, Corporate Social Responsibility & Sustainability, McGuire Woods Consulting. In 2008, Ms. Eppstein Tang spoke at the Wharton DC Club's first Green Business Summit on the Strategies & Solutions Panel. She provides McGuireWoods's clients customized advice on how to incorporate environmental stewardship and various stakeholder interests in all operational aspects through discretionary business practices. Prior to joining McGuireWoods Consulting, Christine worked with the Environmental Council for the States (ECOS) for seven years in Washington, DC, most recently as Executive Project Manager. ECOS is the national association for state environmental directors, including directors of Departments of Environmental Quality. She worked on issues related to efficient environmental oversight, the EPA's Strategic Plan development, state wastewater management, and collaboration with state associations, NGOs and other stakeholders on inter-organizational task forces focusing on environmental health. Before coming to ECOS she was an assistant professor in environmental law in Romania, and practiced law as a member of the Bucharest Bar. Christine also served as a consultant with the Ministry of Environment on legal strategy required for European Union accession.

MICH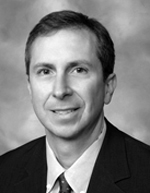 AEL BALTES
Michael Baltes is Chief of Marketing and Communications at Morgan, Lewis & Bockius LLP (the co-host of this event), overseeing the firm's marketing and communications marketing and communications departments. His work encompasses business development, market research, prospective clients' requests for proposals, media relations, positioning, web content and internal communications. Prior to joining Morgan Lewis, Michael worked for nearly 18 years at the Wharton School of the University of Pennsylvania, most recently as its director of communications. In this role, he led teams that oversaw Wharton's global branding, media relations, crisis and internal communications, alumni magazine, and program marketing.

TIM OGDEN
Cisco
MARK W. CARTER
Carter Associates
Morgan, Lewis & Bockius LLP - Co-Host of Green Business Summit II

CLAIRE E. SHERIN
Marketing Manager

JEN COSTA
Public & Media Relations Coordinator

JEN GEWERTZ
Recruiting Manager

TRACI E. BETANCOURT
Senior Events Coordinator