WHEN SELF-GIFTING GIVES YOU A TAX-DEDUCTION - JOIN NOW TO SAVE, BUILD YOUR CAREER, GAIN ACCESS
Self-Gifting? Here's how it can work for you,
with a 2012 tax benefit either as a business or charitable deduction,
if you charge it no later than Monday, December 31
Even our current dues are a fabulous bargain for you.
But this is still bet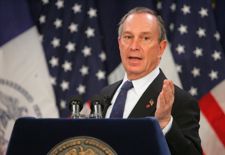 ter, because you can sign up BEFORE dues rise next year.
These are a few of the reasons why you should act to join now so that can put YOU in the black for the coming year or more:
If you join the Wharton Club of DC now, you may get a tax-deduction for the membership fee (we're a 501c3, and this may be either a tax-deductible personal expense or business expense for you).
And with the year-end approaching, now is when you should consider locking in your deductible expenses, and you can do so with a credit card charge.
These are a few of the many benefits, with a full 365 days for each year you join - just add up the benefits you can enjoy:
Members-only events - dozens each year for you and your guests, where non-members are not invited. As American Express says, "Membership has its privileges," and we give many. In the past year, we've

had events with top CEOs (Jeff Immelt of General Electric (upper right), Wharton alum Elon Musk W97 - founder of PayPal, Tesla Motors, Space-X, at right), political leaders (e.g., NYC Mayor Mike Bloomberg, above right)), thought leaders (Arianna Huffington, Huff Post; Scott Serota, CEO, BlueCross BlueShield Assn), academics, and others, and that will continue.

Value of access: can be worth many hundreds or thousands of dollars, depending on the contacts you make and your follow-up. Often, we ONLY notify members, especially when time is short.

Many free programs throughout the year that are comped to members, with normal fees to nonmembers being anywhere from $40-79/person. Total value: up to many hundreds of dollars each year.
First notice to members. For important CEOs, celebrities, or other VIPs, you get the first – and often ONLY - opportunity to sign up.
YOUR Club of Clubs: to belong to all the clubs and other groups to which we give you access would cost thousands of dollars a year, not the under 100 per year now with the Wharton Club of DC

Savings for members ($10-20 or much more - up to $50-200 - in per person savings for member and 1st guest) - so the total savings can be many hundreds of dollars per year
Stimulating programs to enhance your knowledge of business, finance, politics, domestic affairs, the global economy, and much more
Phenomenal networking opportunities with others from the Wharton, HBS and other leading Clubs - no other b-school group offers as many times for you to enrich your personal and business life, as many members have discovered:

To learn more from thought leaders culled from the top ranks of the private, public and academic sectors
Build your own expert network
Get leads for the following - various members have reported get each of these benefits:

jobs

consulting work (as members have reported, jobs paying many thousands of dollars)

funding your business (one of many examples: a Leads Council member fou

nd someone to more than double his credit line to build his business)

finding potential strategic partners (example from our Leads Council of an iPhone app developer, others who have provided valuable counsel to other members)

Build friendships with nice, bright, articulate high caliber professionals and executives, including Wharton, Harvard B-School and other alumni, plus members of professional groups, such as U.S. and foreign-American chambers of commerce and more
Be more globally astute and aware: At our Embassy Briefings & Receptions, such as

those in the last two years at India, the Philippines (below right, at Ambassador's Residence), Barbados, Uruguay, Ghana, Georgia, Paraguay, Taiwan

, Thailand, Trinidad & Tobago, and Switzerland, to grow your global understanding of our in

creasingly "flat world," as Thomas Friedman calls it. (NOTE: President's Club and Lifetime Members get 2

comp places at each of these events that we organize, subject to availability, of course). And through our partners, we offer events at other embassies, such as Austria, Canada, France, and Sweden (see photo below right) and New Zealand (see photos above right).

Non-event benefits, such as access to our online membership directory.

Much more, to build YOUR foundation for survival and success in the years ahead.
These are some of the benefits that, in total, can easily add many hundreds or thousands of dol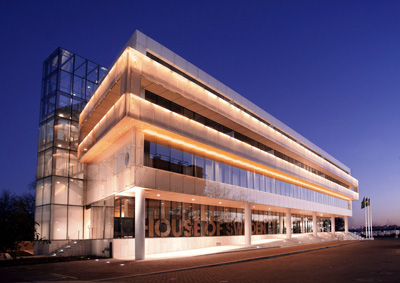 lars a year to YOUR bottom line. They can also yield much more for your quality of life.
Add it up for yourself, and you may well conclude, as hundreds of members have already done as stated in the MasterCard ads, that it's "priceless."

Why not join now, and get the ACCESS available to Wharton Club of DC members only, for modest dues, of as little as 95/year for one full year, and less per year for longer terms? Join now to "lock in rates."
And that will give you so much more to celebrate in what one member calls our "Club of Clubs", by giving the best present of all to yourself, a gift that will give you options throughout the one or more years of your membership.
You can choose from these options to join now, while you can still get a 2012 deduction:

go to our website, WhartonDC.com ,

go directly to our website's membership page (login first, if you can),

fax your pertinent credit card info to 1-866-283-0900 (your name, address, billing phone #, credit card #, exp date, # of years of membership)

email us all pertinent credit card info (including your choice of the # of years) , or

call us at 301-365-8999, 9-6, Monday-Saturday.
We hope you've received some wonderful gifts and had a joyous holiday season. Self-gifting now can give your New Year a special sparkle, all year long!
Alan

Alan Schlaifer, President

Jean-François,


Jean-Francois Orsini, Chairman

PS - We hope to have you join us. So act now to choose the best option - and number of years - for you - so don't procrastinate -


go to our website, WhartonDC.com ,

go directly to our website's membership page (login first, if you can),
just give me a call, at 301-365-8999, M-Sat, 9am-6 pm, and let me know when it's best to call you back

Cheers!