INNOVATION SUMMIT STEERING COMMITTEE
Meet the Organizers for the Upcoming
1st Annual Global Growth & Innovation Summit
in Washington, DC
1st Annual Global Growth & Innovation Summit
Powering the Next Wave of Billion Dollar Businesses
Location: FHI360 Conference Center,
1825 Connecticut Avenue, NW, Washington, DC 20009
See listing on Event Page

STEERING COMMITTEE

Dr. Fredric Abramson Fresh Start Science
Anuj Agrawal IXI Corporation
Grant Allen ABB Technology Ventures
Wilmot Allen 1 World Enterprises
Elizabeth Clauhsen Savoy Partners
Andrea Essex Long and Foster Real Estate, Inc.
Arshad Farooqi Mobrise Inc.
Maura Fox Asrc
Brian Funk Funk ESolutions
Tip Ghosh Confluent Partners
David Gilson Cresa Washington DC
Tom Glendening E3Think: Maximizing Value
Ramesh Gupta LightSquared
Ravi Gupta USA Entrepreneurship Institute
Joyce Hunter USDA, Deputy CIO
William Joern ROI3 Inc.
Julie Kantor Broad Street LLC
Kristin Lee-Hoffman McKinley Marketing Partners
Dr. Dolly Mastrangelo independent IT consultant
Stephen Miller U.S. Department of State
Jean-Francois Orsini Pin-Stripe LLC
Pedro B. Ortiz World Bank
Steve Oser Pareto Energy
Wayne Patten Innovation Strategies
Ali Qureshi MedLogiq
Andrew Ross private equity investing/portfolio company management
Michael Rutler PNC Bank
Limor Schafman Keystone Tech
Alan Schlaifer Wharton Club of Washington DC
Jason Stern Braddock Communications
Thomas Trexler Corporate Finance Inc.
Dr. Neil Wasserman Timewave Analytics, LLC
BIOS for Some
Dr. Fredric Abramson, Ph.D., S.M., Esq.
Dr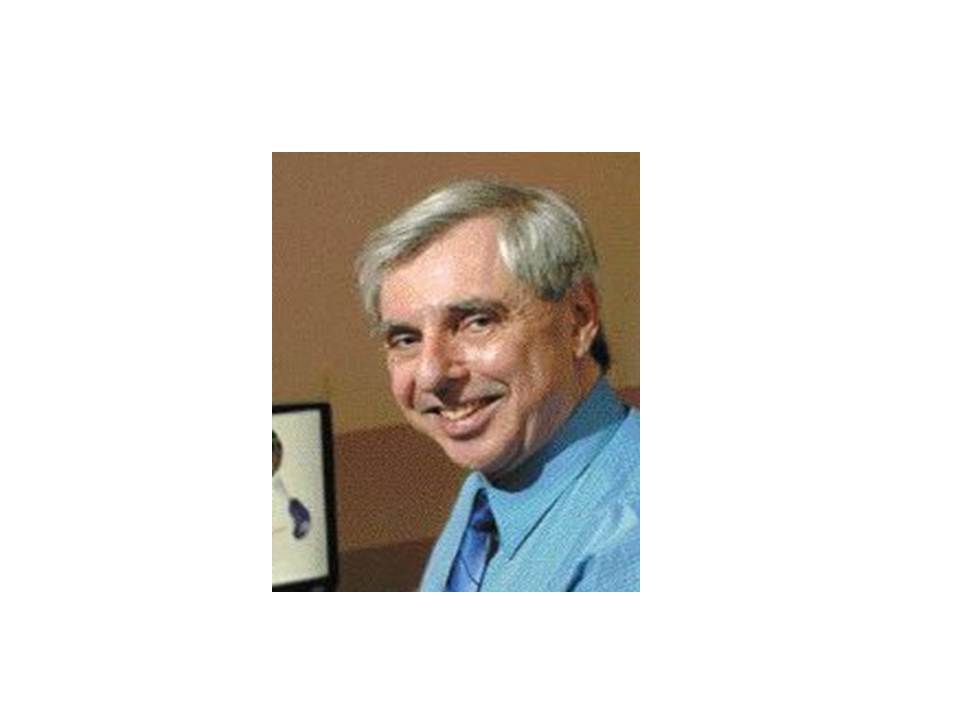 . Abramson is the founder of Fresh Start Science, a 501(c)(3) devoted to creating positive futures for poverty-level single mothers and their children. Dr. Abramson has a distinguished career in business and technology that spans five decades. He is known for creating new approaches to solve problems, and holds a U.S. patent for wireless matching of genetics and nutrients to reduce disease risk. He conducted one of the earliest giant health data analyses in the '60's, in analyzing 600,000 pregnancy outcomes to compute the frequency of spontaneous abortion. In the early '70's, he designed the first Decision Support System to lower hospital infections. He did policy evaluations for the U.S. and Maryland governments. He held academic appointments at the University of Kentucky College of Medicine and American University's business school. He teaches master's courses in biotechnology for Johns Hopkins. He has his Ph.D. in Human Genetics from the University of Michigan and an M.B.A. from MIT where he was a Sloan Fellow.

Grant Allen
Grant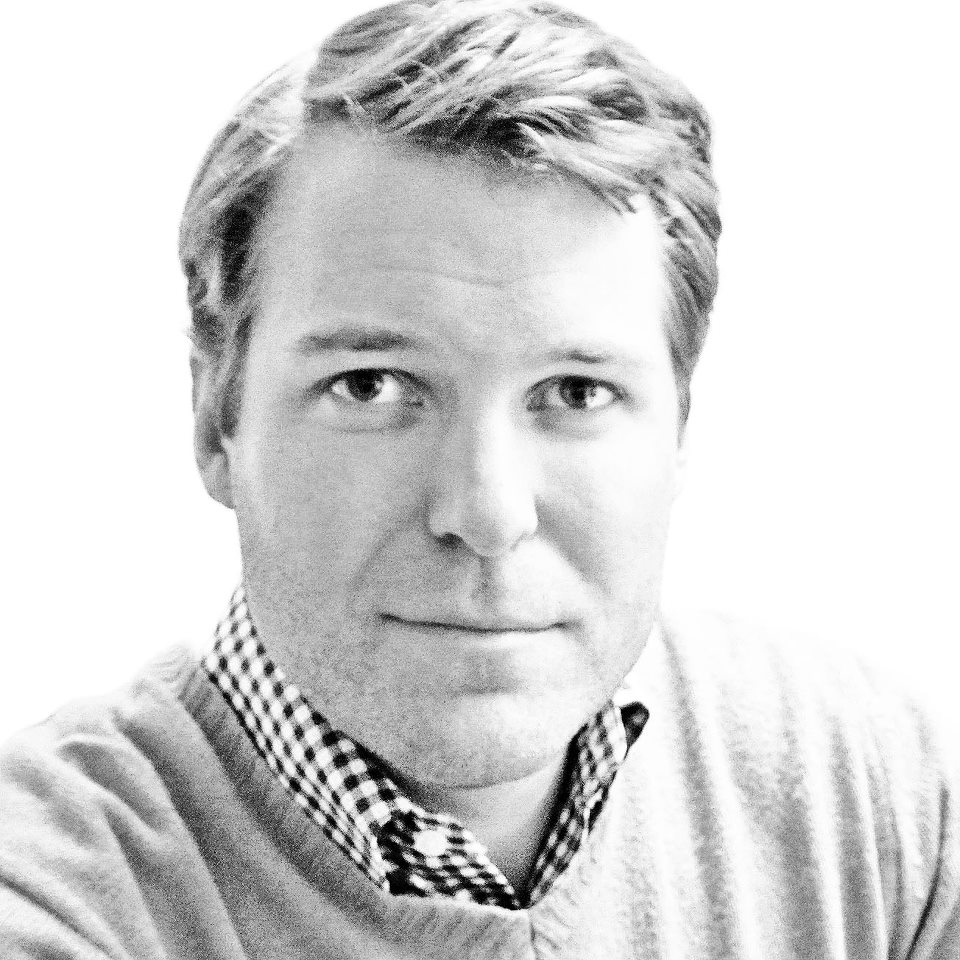 Allen is Senior Vice President of ABB Technology Ventures (ATV), the venture capital arm of ABB. Headquartered in Zurich, with offices in Silicon Valley and Washington, DC, ATV invests in disruptive power, automation and green technology companies. Grant has led investments in Validus DC Systems (acquired 19 months after investment), Scotrenewables, TaKaDu and Industrial Defender. Previously, Grant was with Core Capital Partners, a $350 million venture fund; Microsoft; Jingle Networks (sold for $63 million); and several start-ups including a web services firm he started as an undergraduate. He is an active angel investor (investments include LivingSocial, DrillingInfo, Visually and Soma), a founding member of NextGen Angels and an advisor to Uppidy, Aquicore and Melon (acquired by WegoWise). Grant holds degrees from Duke University's Pratt School of Engineering and Wharton.

Wilmot Allen
Wilmot Allen is Founder and Managing Partner of 1 World Enterprises, a management consultancy on emerging market investing, corporate strategic planning and organizational development. He is an investment advisor with the private equity team of an international development institution. Prior to launching 1 World Enterprises, Allen worked in M&A investment banking with JPMorgan H&Q, strategy and finance with the Walt Disney Company (ABC TV) and with a venture capital investing in technology and media companies owned by women and minorities. He is co-Founder of the Partnership for Urban Innovation, a research institution and social enterprise that addresses challenges facing domestic urban communities and builds bridges of cooperative enterprise between American inner-cities and overseas emerging markets. Allen holds an M.B.A. from the Wharton School of Business, an M.P.A. from Harvard University and B.A. from Yale University.
Andrea Essex
Andr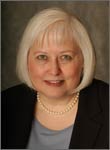 ea Essex is a residential real estate agent with Long and Foster based in the Bethesda Gateway office, serving the suburban areas all around Washington, DC. Formerly a business development and event marketing specialist, she directed a variety of marketing initiatives for professional service firms in the Washington, DC region. She was a marketing director for a law firm in DC/Tysons Corner for over nine years and was a New York transplant in 1998. In New York, Andrea worked for several firms over the years, including Cartier, CS First Boston, Warner Communications, General Motors Investment Management Corp., Dean Witter & Co., Grey Advertising and Peat Marwick Mitchell & Co. mostly in corporate identity imaging and promotion, public relations, event management, corporate sales and commercial real estate legal assistance. Active in several DC area business organizations, Andrea maintains an ever-growing network of contacts across a broad spectrum of the business community. A former entrepreneur, Andrea once had her own firm on Wall Street as a financial ad agent creating and executing work in print media.

Tom Glendening
Tom Glendening established E3Think in 1995 upon returning to New York City after five years in London where a combination of business and design expertise enabled him to create exceptional investment value with buildings, energy and transportation. One-off building examples include transformation of disused retail center in London, UK into a successful niche trade mart and reclamation of Jewish property in the former East Germany post fall of the Berlin Wall. Portfolio building examples include facilities strategies for General Motors and Delphi Automotive including ones to support the global roll-out of alternatively powered vehicles (fuel cells). Energy examples range from the creation of an alternatively powered, urban powerplant prototype to the weatherization of a 120 year old monastery in the South Bronx. Transportation includes captaining a Harvard Alumni study on private sector financed bikeshare for New York City, establishment of a hybrid form of bikeshare in Hoboken, and the development of a new bikeshare model for Dhaka, Nairobi, Lima and other less affluent markets. In 2011 E3Think and the Chamber of Commerce launched at Tesla Motors a year-long series on transportation innovation. In addition to Tesla, participants included Coda Automotive, BMW, Siemens, Schneider Electric, Con Ed, the Durst Organization (Water Taxi), Alta Bicycle Share, B-cycle (Trek) and many entrepreneurs. E3Think is now spearheading Inventropolis (www.inventropolis.com) and Invent Week 2014 (www.inventweek.com) on urban invention across the industrial spectrum. E3Think's Glendening has participated in think-tanks on cities and energy at Harvard and recently on transportation at the White House. He has also participated in an innovation trade mission to China. He has travelled to over 50 nations on 6 continents. Glendening holds an M.B.A. from Harvard, a Master in Architecture from Yale, and a B.S. from University of Virginia.

Joyce M. Hunter
Joyc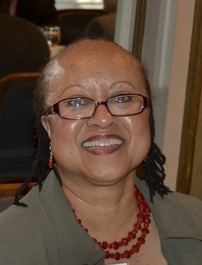 e Hunter joined the USDA CIO's Office on April 8, 2013 to serve as Deputy CIO for Policy and Planning. In her role, Ms. Hunter will establish the policy framework and lay the track for the future. Ms. Hunter has over 30 years of experience in the IT industry. She has demonstrated a strong ability to build and sustain relationships with public/private stakeholders to lead innovative projects and inter-agency initiatives. Ms. Hunter previously served as the CEO of Vulcan Enterprises, an IT strategic planning consulting organization, where she provided executive advisory services, industry intelligence, policy evaluation and analysis, business development support, business IT alignment and strategic business consulting. The last 14 years of Ms. Hunter's career have been dedicated to addressing the increasingly complex demands on the federal and commercial health community. She previously served over 10 years with Lotus Development Corporation, rising to the level of Major Account Executive and Global Account Manager. Ms. Hunter earned a B.A. from Villanova University; an M.B.A. in Marketing from Wharton; has a certificate in Emotional Intelligence; and is a Wharton Fellow.

Jean-François Orsini, Ph.D. (Wharton DC Club Chairman)
Je

an-François Orsini teaches corporate simulation seminars online through his own firm, PinStripe.com. The courses facilitate corporate communications between distant locations (Supply Chain Management; International divisions), and are used as well for post M&A integration. He also manages a non-profit business ethics organization. Jean-François started his career in 1972 by implementing a business plan that he developed for an entrepreneurial course at Wharton – the transfer of small-scale technology from Europe to the U.S. Subsequently, he has been involved in other entrepreneurial activities and worked as a consultant with the World Bank and the U.S. Agency for International Development. Jean-François was born in Viet Nam, grew up in Morocco, and was educated in France, earning a degree in business at a top French business school. He is a French citizen of Corsican background. He earned a Ph.D. in corporate policy and management science at Wharton and an M.B.A. in Finance also at Wharton.

Andrew Ross
An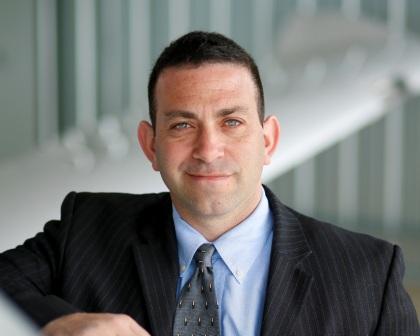 drew Ross is an entrepreneurial business manager and independent business consultant with 15 years of progressive experience in business management, private equity, and social entrepreneurship, with a focus on achieving strategic goals. As a decisive leader and a creative problem-solver, Andrew has six years of private equity deal and operational experience. Andrew was the founder of the largest family event business in the Washington, DC area for nine years. He currently resides in Maryland. Andrew is a member of the Wharton DC Club and earned a B.S. in Finance at Wharton in 1999.

Michael Rutler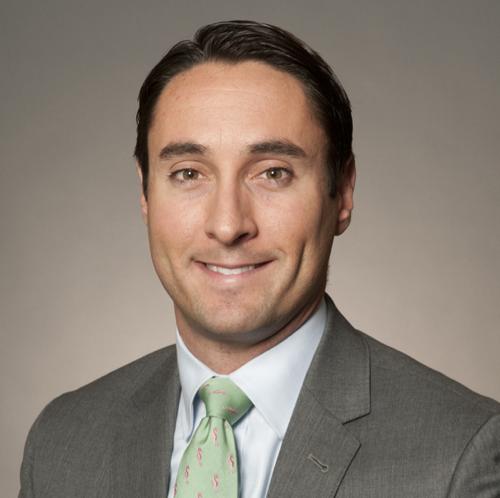 As a Vice President at PNC, Michael is responsible for developing business for the Asset Management Group and the Corporate and Institutional Bank. Prior to PNC, Michael was a financial advisor to ultra high net worth families at Morgan Stanley in Washington, DC. Before Morgan Stanley, he served as director at UBS in New York. There, he managed a geographic region of the firm comprised of 250 businesses, $25B in assets and $180MM in annual revenue. Michael is actively involved with several associations including the Northern Virginia Technology Council, Mid-Atlantic Venture Association, the Wharton Club of DC, the GW Private Equity and Venture Capital Club and others in the area of technology entrepreneurship. Michael studied Computer Science at the Bergen Academy for the Advancement of Science and Technology. He holds a B.S. in Computer Science from Muhlenberg College and is an MBA candidate at The George Washington School of Business.

Alan N. Schlaifer, Esq. (Wharton DC Club President)
A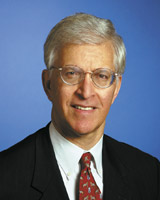 member of the Wharton DC Club for over 25 years, Alan Schlaifer has been an officer much of that time. His dedication to the School and the Club resulted in his becoming a recipient in 2005 of the Club's Joseph Wharton Award. Alan has built a team of fellow alumni to drive membership, programs, benefits, career efforts and embassy programs to new levels on behalf of his fellow alumni, the School and the University. During his tenure, the Club has had six annual conferences that have been among the most successful programs run by any of the more than 70 clubs in the global Wharton Alumni Network of over 91,000 alumni. He served for many years on the Alumni Board, where he played a vigorous role in helping the School to serve alumni more effectively in the U.S. and abroad and build the Wharton Club Network. Alan is an accomplished business attorney whose career has been split between private practice and public service. He was a Senior Trial Attorney at the Federal Trade Commission for 10 years and the U.S. Department of Justice. He is co-editor of The Law and Business of Resort Development and a prolific writer, with over 280 published articles and a monthly column for over 20 years on vital business and legal issues in the resort and hospitality industry. He earned a B.S.E. cum laude at Wharton and a J.D. from Harvard Law School. He has been an officer of his Harvard Law School class since he graduated, as well as a past officer of the Harvard Club of DC.

Jason L. Stern
Jaso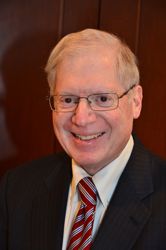 n Stern is the founder and CEO of Braddock Communications, Inc., which specializes in publishing creative business, governmental, and educational references for the public and private sectors for over 30 years. Braddock Communications primarily publishes corporate-sponsored guides for co-branding organizations in Braddock's network of business associations. Braddock's recent publications include special editions of Braddock's The World Is Your Market: Making Exporting Easier for Small Businesses. 2013 Edition; Braddock's Procurement Opportunities Guide, 2013 Edition, and Communicate with Your Elected Officials. Mr. Stern is a member of the Inter-Agency Seminar Group, the National Small Business Association, the Tower Club, the U.S. Chamber of Commerce, and the Wharton Club of Washington, DC.