EMBASSY OF PANAMA: RECEPTION & BRIEFING, 4/10/17
Please join our host His Excellency Ambassador Emanuel Gonzalez-Revilla, W'88,
and his staff for a fascinating evening at the Embassy
Learn more about this fascinating nation,
site of 2014 Wharton Global Forum
Please join our host, His Excellency Emanuel Gonzalez-Revilla, W'88, Ambassador of Panama to the United States, for an enjoyable event hosted at the Ambassador's Embassy on the evening of Monday, April 10, 2017
The Ambassador will review various aspects of history, culture, politics, the business environment, opportunities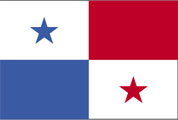 and issues of his nation.
Following comments, attendees will be able to ask questions and meet with members of the embassy staff. The reception will include a light assortment of food and beverages.
LIMITED CAPACITY - Only 4 places left - Must register early to attend! This program is filling up and will reach capacity quickly!
Click here to make your reservations!!!
When: Monday, April 10, 2017, 5:00-7:00pm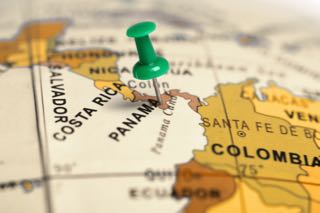 Where: Embassy of Panama: 2862 McGill Terrace, NW, Washington, DC 20008 (See map and photo at bottom of page. McGill comes off 29th Street, near intersection of Calvert Street, NW, and Cleveland Ave., NW. This is west of Conn. Ave. and the Omni Shoreham (on Calvert St NW).
Parking: Free on-street parking in the areas near Embassy. Also, some garages within a few blocks (Omni Shoreham, etc.) (Metro: Woodley Park / Zoo - RED LINE)
REGISTER
FEE per person:
Current members: Wharton Club:

President's Club / Lifetime Members: Two complimentary admissions; must still RSVP
Regular Members (Wharton, HBS, Natl. Economists Clubs, WNG): Early Bird through 3/20: $29/person. You can register now if you're a member.
You may also bring three guests for an additional $29/person.

After that date, $39/person.
Non-members:

will be able to attend, if space is still left after 3

/20

, at $49/person

Click on hotlink to reserve.

All Prices include reception with light food and beverages.


Reservations: Required in advance. Your name and other registration information will be collected by the Club and provided to the Embassy for security reasons, as we hope you can understand.
Meet The Ambassador:
His Excellency Emanuel A. Gonzalez-Revilla, W'88
Emanuel Gonzalez-Revilla was appointed to serve as the Ambassador of the Republic of Panama to the United States by the newly elected President of Panama, H.E. Juan Carlos Varela Rodriguez in August of 2014. Ambassador Gonzalez-Revilla presented his credentials to the President of the United States on September 18, 2014.
Born and raised in Panama City, Panama, Ambassador Gonzalez-Revilla was educated in the United States, attending the Peddie School in Highstown, NJ, later to earn his Bachelor's degree in Finance from the Wharton School of the University of Pennsylvania and his Masters Degree in Accounting from the University of Miami.
Prior to his recent appointment, Ambassador Gonzalez-Revilla was a renowned businessman with vast experience in a broad array of industries, founding and leading a range of successful endeavors in the private sector. Until August of 2014, the Ambassador served in various capacities, including: Chairman and Co-Founder of both Panama Power Holdings, Ltd., a clean- energy venture and Melones Oil Terminal, Inc., a full service barrel fuel storage facility in the Pacific entrance of the Panama Canal; as well as Vice Chairman of Trader Tankers, Ltd., a premier barge and bunkering operation providing fuel to ships crossing The Panama Canal.
In addition, the Ambassador is on leave as a Member of the Board of the following companies: Banco General, S.A., the largest privately owned bank in Panama; Cable Onda, S.A, Panama's largest Cable TV MSO and full service telecommunications provider; Medcom Holdings, Inc., a Broadcast Television Holding company; MHC Holdings, Inc., a family controlled, publicly traded holding company with investments in financial services and telecom; Empresa General de Inversion, the largest publicly traded company in Panama; GRB Management, a private equity/asset management company; Torres Andinas, a tower company developing and leasing built-to-suit wireless towers in Colombia and Peru; Metro Park, a 100 hectare mixed-use real estate development in Panama City; Costa del Este Business Park, a Class A office park in Costa del Este, Panama; and Petroleos Delta, S.A., the largest fuel distribution company in Panama.
Ambassador Gonzalez-Revilla is a Member of the Board of Overseers of the Graduate School of Ed

ucation of the University of Pennsylvania and has been a member of the Young Presidents Organization since 2004.
Ambassador Gonzalez-Revilla and his wife Luciana have two sons, Emanuel III and Alejandro.
Official Name: Republic of Panama

Capital:

Panama City

Nationality:

Panamanian

Language:

Spanish (official)
English (Business)

Currency:

Balboa.
The American Dollar is the legal tender.

Type of State:

Republic

Political Division:

Nine provinces and four indigenous reservation

National Day:

Independence Day, 3 November (1903)

Religion:

Catholic majority, protestant, Jewish, among others

Area:

75,517 Km 2

Time Zone:

GMT -5 hours

Location:

Central America, bordering both the Caribbean Sea and the Pacific Ocean, between Colombia and Costa Rica

Population:

3.2 million

Annual Rate of Population Growth: 1.7%

Ethnic Groups:

75% of Hispanic origin, indigenous groups represents 10% of the total. Other ethnic minorities include Hindu, Jewish, European, Afro-Antilean, and Chinese

Constitutional President:

Ricardo Martinelli Berrocal (since July 1st, 2009)
HISTORY (from and other sites - to be added later; this is just for place holder)
Until the early 1500´s, the Isthmus of Panama was home to approximately 60 native Indian groups, generally descendants from the Mayas in Mexico and Guatemala, and the Chibcha in South America.

The Post-Columbian era began with the arrival on the Isthmus in 1501 of Spaniard Rodrigo de Bastidas. Columbus explored the Caribbean Coast of Panama in 1502, claiming the territory for the Spanish Crown.

Santa Maria la Antigua del Darien, the first permanent European settlement on the American mainland, was founded in 1510. In 1513, Vasco Nuñez de Balboa sets off with a crew from the Caribbean Coast across the Isthmus, becoming the first Europeans to see the Pacific Ocean.

With the conquest of Perú, the narrow Isthmus of Panama assumed great importance as a trans-shipment route for Spanish galleons. For two hundred years, it was a focal point of commerce between Europe and the New World. The Spaniards transported gold and silver from Peru, to Panama City, overland to Portobello on the Caribbean Coast, and then to Spain. Unfortunately, the riches attracted the attention of many pirate crews. Pirate Henry Morgan plundered and demolished the City of Panama in 1671. The ruins of Panama Viejo (Old Panama) are well worth a visit.

In 1821, the Isthmus gained its independence from the Spanish crown and became part to Simon Bolivar's Gran Colombia. This military leader convened a caucus in Panama in 1826, for the purpose of creating a great confederation between Gran Colombia, Central America and Mexico. But, he was never able to realize his dream. Gran Colombia was dissolved and Panama became part of Nueva Granada.

The first transoceanic railway was built between 1850 and 1855, connecting the two coasts in less than two hours. In 1880, the French began construction of an interoceanic canal under the leadership of Ferdinand de Lesseps. But they failed in their attempt, as the workforce was plagued by debilitating diarrhea, malaria, yellow fever and typhus, and above all, due to serious financial problems.

Panama permanently seceded from Colombia and proclaimed its independence on November 3, 1903, after a long civil war between the Liberal and Conservative parties. A Government Junta ruled Panama, until the election of the first President, Manuel Amador Guerrero, whose government drafted the Republic's first Constitution. Soon afterwards, Panama signed a treaty with United States of America for the construction of the Panama Canal, permitting the completion a centuries' -old dream of a waterway linking the Pacific and Atlantic Oceans. This treaty however was very unpopular within Panama, and lead to much unrest. Several attempts were made to reach a satisfactory understanding between the two countries.

The United States Government in 1914 completed the Panama Canal, one of the wonders of the modern world. As a result of the Torrijos-Carter agreements in 1977, it was transferred to full Panamanian control on December 31, 1999. The Canal measures 52 miles long from Colón, in the Caribbean Sea, to Panama City on the Pacific Coast.

Today, Panama is known for its natural beauty, great fishing, numerous beaches, the more than one thousand paradise islands that make up its archipelagos, and for its friendly, festive, and hospitable people. The magic that captivated adventures over 500 years ago, still awaits anyone who wants to experience Panama.
Click here to make your reservations!!!
Culture

Panama, as a transit point for travelers, always has been exposed to many passing and immigrant cultures. The dominant traditions, however, are those adopted and inherited from the Hispanic colonists. Panamanians tend to see their population as composed of a Spanish-speaking majority, of largely Spanish descent, with minority Antillean and Indian groups.

Several native groups retain their distinct cultural identities, particularly the Kuna, the Guaymí, and the Chocó. The Chocó Indians live in the southeastern Darien Province, and maintain their ancient tribal customs, languages, and way of life. The Kuna Indians, who inhabit the San Blas Archipelago off the northeast Caribbean coast, maintain a close knit cooperative social organization, and are famous for unique handicrafts, such as the Mola.

The capital, Panama City, is modern and cosmopolitan. Is possesses a mix of Spanish colonial charm, modern architecture, and the atmosphere of an oriental bazaar. In addition, besides being the political and cultural center of the country, Panama City is also the leading commercial and banking center. Panama City, in fact all of Panama, is famous

for its pre-Lenten Carnival. Parades and festivals make Carnival Week a colorful spectacle. Women will often wear the beautiful national costume, the pollera, which sports a richly embroidered skirt and a blouse trimmed with lace. Men will also wear traditional dress.
Click here to make your reservations!!!
Advantages of Retiring in Panama
"A lot of people like to compare Panama to Costa Rica 15 or 20 years ago… there is a ton of nascent eco-tourism, and an embarrassment of wildlife and natural beauty to see… - just as in Costa Rica. But parts of Panama are undeniably first-world, and priced accordingly" New York Times
"Known mostly for its Canal, Panama is in fact an undiscovered tourist paradise"
according to the Boston Globe1230

"Panama is the most beautiful retreat in the world and almost undiscovered."
According to Harper's Bazaar.
Panama is one of the best places in the world for retirees to retire today, it combines a low cost of living, wonderful tropical weather, and one of the best discount programs for retirees in the world. As well as picture perfect highlands, Panama has a perfect location for every taste, from a cosmopolitan capital city to palm lined beaches, cool mountain climates and tropical resorts. Unique to the region, Panama has been spared from treacherous weather conditions; earthquakes, hurricanes, and tornadoes are not common in Panama.
Not surprisingly, the May/June edition of Modern Maturity Magazine rated Boquete, Panama, the fourth best retirement destination in the world. International Living rates Panama even higher on their list as No.1. Equally important, Pinkerton Intelligence Agency as the safest place for tourism equally ranked with the US. Panama has received praise from major magazines.
Key Advantages of retiring in Panama
"Panama's Pensionado" program (incentive program for retirees), is considered one of the best in the world and is not necessarily age related. Panama has a stable democratic government
The US Dollar is the legal tender
US style infrastructure with a number of familiar franchises and businesses.
Residents do not pay tax on foreign earned income
Foreigners can buy and own property in Panama with the same rights and protections as Panamanian citizens.
Tourism investments have exemptions from import duties, construction materials and equipment, income, real estate taxes, etc.
Property tax exemptions apply to all new construction on a sliding scale according to value.
English is widely spoken.
Real Estate is comparably cheap; one can expect prime location at prices 50-70% lower than in comparable US locations.
US standard health care facilities and services with many US trained English speaking doctors available
High rate for tourist safety according to Pinkerton Intelligence Agency.
Panama has a reliable and modern communication system with fibre optic telephone lines and ADSL internet in much of the country.
Healthcare
Conveniently, Panama is also ranked among the best countries in Latin America in health care. Panama offers excellent quality medical care and modern hospitals in the metropolitan areas. Many Panamanian doctors are U.S trained, and the standards at the top Panamanian hospitals compare favorably to those in the US. American private health insurance policies are accepted in most Panamanian hospitals, though private health insurance is available and much less expensive than American insurance.

Investment
To encourage long term foreign investment, Panama does not require special permits, authorization or registration to qualify investors. The 1998 Investment Stability Law protects investments of more than $ 2,000,000 for 10 years from any changes in tax, customs, municipal and labour laws.

Finances
Over 80 banks have full service branches in Panama including international banks such HSBC, Citibank, Scotiabank, Dresdner, BNP/Paribas. Panama's currency is the US Dollar, no need to worry about exchange risks or high interest rates.

"Pensionado Program"
Panama's "Pensionado program" is considered to be among the best in the world for the large array of benefits it offers.
Click here to make your reservations!!!

When:
Monday, 04/10/17 at 5:00pm - 7:30pm | iCal
Where:
Embassy of Panama Residence
2862 McGill Terrace
Washington, DC 20008 USA
[ Get Directions ]
Look Who's Coming:
Darrell Mottley
Guest of Darrell Mottley
Jean-Francois Orsini
Monique Lass
Guest of Monique Lass
Dr. Hans Mumm
Elizabeth Nolte, MD
IMA
Celia Maxwell, MD
Howard University
Jean-Francois Orsini
Neysan Rassekh
Lisa LaBonte
Elizabeth Avery
Kalorama Capital
Lawrence Ross
Marvin Petry
Marilyn Petry
Ramesh Gupta
Ligado Networks
Nitu Gupta
GNR Health Management
Sandy Vasan
SVM Associates
Axel Kirstetter
Merrill Corp
Suzan French Gennace
FlackShack
John Gennace
Anne Lantry
Dianne Haskett
Mara Tekach
Peter Benda
Saif Islam
Alison Adler
Ruwan Salgado
Lisa LaBonte
Sara Haq
Kathy Pomeroy
... a total of 33 guests.
Note: to opt out from this list please sign in, go to My Account and change your preferences under My RSVPs.