WHARTON DC LEADERSHIP FORUM: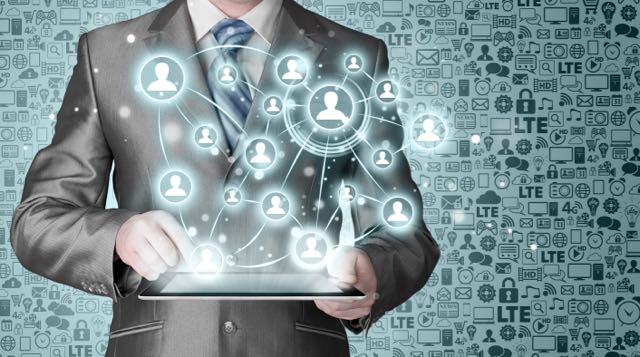 How to Innovate Your Personal & Professional Brand for Business & Career Success - Cancelled
Welcome to the Leadership Forum, where leaders in the public and private sectors address vital issues to our region and the U.S. At this month's program, learn from Tien Wong how to use Social Media to build a valuable network to advance your business and career
Click here to reserve your place(s)
Based on feedback from alumni and stakeholders in the DC area, we established this series to bring together leaders and executives in the area to hear speakers on themes that are relevant to the dynamic DC metrop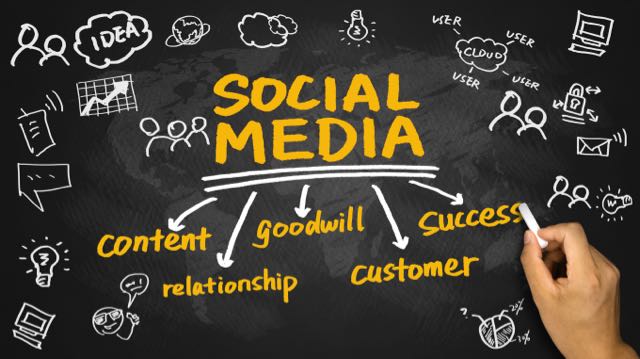 olitan area. This will provide an intimate and comfortable setting for networking and exchanging ideas.
At this month's program, learn from Tien Wong about innovating your personal and professional brand:
By examining, reframing, and marketing your personal brand with a fresh perspective and an innovative mindset, you greatly improve your chances to see new business and career opportunities.

Tien will stress the importance of innovating as a way to protect your offerings (and you) from becoming commoditized.
Tien has succeeded in the DC Region by building and giving back to his powerful network. He is a frequent speaker and contributor, and was recently featured in the Washington Business Journal delivering advice on how businesses can benefit from their use of Snapchat.
An entrepreneur, angel investor, mentor, advisor, friend and trusted advisor to many in the region, Tien has been described as a force of nature:
Chairman of two successful business ventures, Tech 2000 and Lore Systems

Founder of CONNECTpreneur, one of the Mid-Atlantic's best networking events over the last five years. Each quarterly CONNECTpreneur Forum mashes up 550+ top founders, investors and business leaders for a morning breakfast event featuring awesome networking, newsmaking speakers, and a showcase of 8 exciting early stage companies.

This UNIQUE EVENT is like NONE OTHER in our region, due to the high quality of their attendees and participants, as well as their programming and unprecedented networking.

Chairman of G-TECH 2017, the premier Federal Innovation and Tech Conference to be held in DC in October, 2017. G-TECH 2017 is the nation's leading government tech conference, bringing over 1500 of the nation's top innovators, thinkers, and technology leaders together with leading government CIOs, program officers, and buyers, G-TECH is focused on facilitating important game-changing connections and conversations.

2-time "Power 100" selection by the Washington Business Journal as one of the most influential leaders in the DC region

E&Y Entrepreneur of the Year recipient and Hall of Fame inductee, Entrepreneur-in-Residence at Georgetown University
Come join this engaging and fun conversation with Tien and network with other like-minded leaders.
WHERE: Key Bridge Marriott (near Rosslyn Metro stop)
WHEN: Thursday, May 18, 2017, 7:00 a.m. - 10:30 a.m.
7:00 - 8:00 am Networking

8:00 - 8:20 am Breakfast

8:20 - 9:20 am Program - Presentations

9:20 - 10:00 am Q&A

10:00 - 10:30 am Further networking
REGISTER NOW: (all options include hot breakfast, program, networking, and free parking)
Click here to reserve your place(s) NOW before we reach capacity!!!
Wharton DC Members & Guests: Super Early Bird: 35/person thru 5/6; Early Bird - 45/person (thru 5/11), then 55/person
Strategic Partner Members & Guests (incl. Chicago Booth Business School DC Club Members): Super Early Bird: 35/person thru 5/6; Early Bird - 45/person (thru 5/11), then 55/person
Public i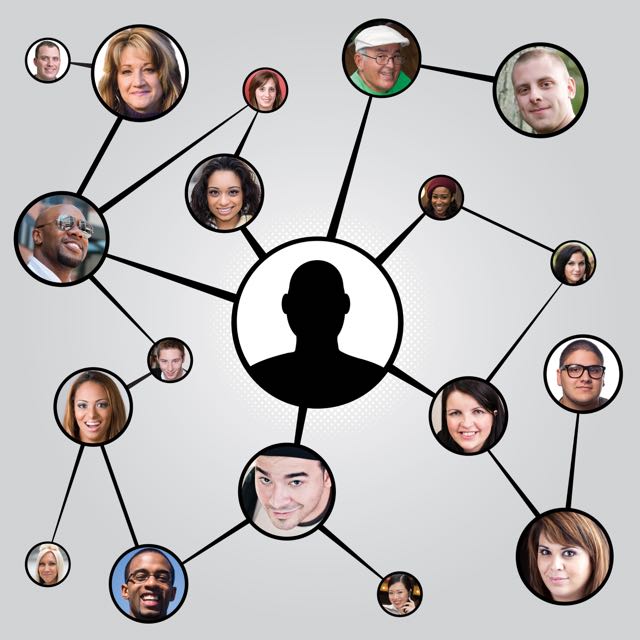 nvited: Non-Members & Guests: Super Early
Bird: 55/person (thru 5/6),
then Early Bird 65/person (thru 5/11); then 75/person
TO SAVE on your Registration: Consider joining the Wharton Club to get the lower member rate, and other valuable benefits throughout each 365 day year of membership. Call us at 301-365-8999 (8:30 a.m. - 7 p.m., 7 days a week) to discuss your options, or choose on our website, www.WhartonDC.com, under Membership.)
​ALL PRICES INCLUDE: Hot breakfast, program, networking, free parking (also, close to Rosslyn Metro)
​​About the Speaker:

S. TIEN WONG, CHAIRMAN, TECH 2000 INC, AND LORE SYSTEMS
@tienwong (Snapchat and IG: stienwong)
Tien is Chairman of Tech 2000, a national leader in technology training, mobile e-learning, and mobile content management platforms. He is also Chairman of Lore Systems, a provider of network engineering, cloud computing, and VCIO services.
In 1991, Tien co-founded and served as CEO of CyberRep, Inc. until its acquisition in 2003 by Affiliated Computer Services. CyberRep was one of the largest privately held CRM outsourcing companies in the world with over 2,300 employees and $80 million in revenue. Today, the CyberRep/ACS business unit is one of the world's largest call center operations, with over $2 billion in revenue as a division of Xerox Corp. CyberRep was ranked for 4 consecutive years in INC. magazine's "Inc. 500" as one of the fastest growing private companies in the USA. CyberRep was profitable for 11 straight years and was backed by Allied Capital Corporation.

Tien is a recognized international expert in CRM, direct marketing, and BPO, having presented at dozens of industry events around the world, and written numerous articles on the CRM and BPO spaces. He has provided industry commentary on the ABC, Fox, NBC, CNBC, Maryland Public Television, and China's CCTV networks, as well as Time Magazine, The Washington Post, Inc. Magazine, and Success Magazine.
He serves on several boards including the Montgomery CountyEconomic Development Corp., CIT GAP Fund's Investment Advisory Board (IAB), the Digital DC Tech Fund IAB, the Potomac Officers Club and FounderCorps. He was appointed by Governor Martin O'Malley to the nine-member Maryland Venture Fund Authority, which allocates and manages $84 million of capital that is invested into top-tier venture funds. He is an Entrepreneur in Residence at Georgetown University's McDonough School of Business, and a graduate of Dartmouth College.
When:
Thursday, 05/18/17 at 7:00am - 10:00am | iCal
Where:
Key Bridge Marriott - Top Floor
1501 Lee Highway
Arlington, VA 22209 USA
[ Get Directions ]
Enter Waitlist Here...
Look Who's Coming:
Philo Collins
Pamela Bates
Steve Kann
Geoffrey Hart
J.P. Morgan
Helen Qubain
Sandy Vasan
Alan Schlaifer
Ketan Shah
Elegant Events
Ali Qureshi
Surdak & Co.
Kelly Harman
Ron Smith
Guest of Ron Smith
Joyce Hunter
Judy Schramm
ProResource, Inc.
... a total of 15 guests.
Note: to opt out from this list please sign in, go to My Account and change your preferences under My RSVPs.
Click here to reserve your place(s) NOW before we reach capacity!!!
Future programs in this series:
Cybersecurity Challenges, and How to Deal with Them: Date TBA

The Promise of Blockchain: Hype to Reality: Date TBA

Other Vital Topics and Dates: TBA; your input welcome.