From Hollywood to Capitol Hill: The Future of Americans with Disabilities: One-Day Summit on Capitol Hill
One-day Summit celebrates the good that can be done to end stigmas and advance opportunities for the 57 million Americans with disabilities. All invited to attend or watch webcast: Featuring Leah Daniels-Butler, Casting Director and Producer, Tommy Morrissey, the One-Arm Golfer, and Marc Summers of The Food Network
Featuring Leah Daniels-Butler, Casting Director and Producer, Tommy Morrissey, the One-Arm Golfer, and Marc Summers of The Food Network

RespectAbility invites you to our free one-day summit, From Hollywood to Capitol Hill: The Future of Americans with Disabilities, geared toward bridging the gap between entertainment, politics and disability advocacy. This entirely accessible event is open to the public.
The summit will take place on Monday, July 31 from 8:30 A.M. – 3:00 P.M. at the Rayburn House Office Building, Gold Room on Capitol Hill in Washington, D.C. The summit will celebrate the good that can be done to end stigmas and advance opportunities for the 57 million Americans with disabilities.
You can attend this Summit in-person, or watch on C-SPAN (either 1 or 2) or on Respectabilty's Facebook page: http://www.Facebook.com/RespectabilityUSA
Featuring:
Leah Daniels-Butler, Casting Director & Producer
Daniels-Butler i
s a casting director and producer most notable for securing talent for both blockbuster and award-winning films like "2 Fast 2 Furious" and Lee Daniels' "The Butler" and for television's #1 show, "Empire." Her ongoing commitment to championing the inclusion and representation of diverse acting casts of color, gender and ability has guided her career path to being appointed a National Board Director for the Casting Society of America, spearheading the CSA's Diversity and Inclusion Committee. Daniels-Butler dedicates her time to helping shape the second chance futures of women in her community as Board Director for "A New Way to Life ReEntry Project," an organization that provides housing and support to formerly incarcerated women in South Central Los Angeles.
Tommy Morrissey, One-Arm Golfer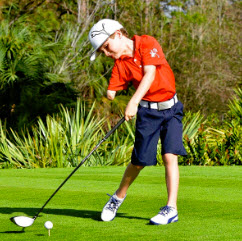 Morrissey was born without most of his right arm but at the age of three was deemed a golf prodigy and today, at the age of six, travels the world advocating for other limb-different children. After many national television documentaries, two features in Golf Digest Magazine and a robust social media following, Morrissey uses his platform to help other children get the help they need to fulfill their dreams just as he has.
Marc Summers, Television Host
Currently hosting the longest running show on Food Network, "Unwrapped," some will remember him as the former Host/Producer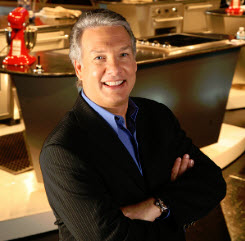 of Nickelodeon's "Double Dare" and "What Would You Do?" He also is the Executive Producer of Restaurant Impossible on the Food Network. In October, a new documentary about his life called On Your Marc will be released. Summers has been the National Spokesperson for The Obsessive Compulsive Foundation, has appeared on Oprah, The Today Show and Dateline discussing the issue, and wrote a book, Everything in Its Place: My Trials and Triumphs with Obsessive Compulsive Disorder.

Additional Speakers Include:
WHAT: From Hollywood to Capitol Hill: The Future of Americans with Disabilities
SCHEDULE:
8:30 AM – 9:15 AM: Registration and Networking
9:15 AM – 9:30 AM: Introduction: Jennifer Laszlo Mizrahi, President, RespectAbility
9:30 AM – 9:45 AM: Ollie Cantos, U.S. Department of Education (invited)
9:45 – 10:10 AM: Stan Greenberg, Ph.D., Greenberg Quinlan Rosner Research
10:10 – 10:30 AM: Gerard Robinson, AEI
10:30 – 10:40 AM: Brilynn Rakes, Visually Impaired Dancer
10:40 – 11:00 AM: Donna Walton, Divas With Disabilities Project
11:00 AM – 11:30 AM: Tommy and Joe Morrissey, One-Arm Golfer and Father

Moderated by Lauren Appelbaum, RespectAbility Communications Director

11:30 AM – 12:15 PM: Marc Summers, Television Network Host with OCD
12:15 PM – 1:00 PM: Lunch Break
1:00 PM – 1:45 PM: Leah Daniels Butler, Casting Director and Producer

Moderated by Steven James Tingus, Entertainment Inclusion Consultant

1:45 PM – 2:00 PM: Jennifer Sheehy, Deputy Assistant Secretary, ODEP
2:00 PM – 3:00 PM: PANEL – From Hollywood to Capitol Hill: The Future of Americans with Disabilities

Eleanor Clift, Washington Correspondent, The Daily Beast
Sneha Dave, Chronic Illness and Disability Advocate
Meg O'Connell, The Poses Family Foundation
Clarence Page, Editorial Board, Chicago Tribune
Moderated by Calvin Harris, The Bipartisan Policy Center
WHERE: Rayburn House Office Building, Room 2168 (Gold Room), Washington, D.C.
ALSO: You may watch on C-SPAN (either 1 or 2) or on Respectabilty's Facebook page: http://www.Facebook.com/RespectabilityUSA
WHEN: Monday, July 31, 2017, 8:30 a.m. to 3:00 p.m. (ET)
MORE INFORMATION AND RSVP: http://bit.ly/July31DC.
GENERAL CONTACT: Christopher Trujillo, christophert@respectability.org, 202-748-3582
MEDIA CONTACT: Lauren Appelbaum, laurena@respectability.org, 202-591-0703
When:
Monday, 07/31/17 at 8:30am - 3:50pm | iCal
Where:
Rayburn House Office Building, Gold Room (Room 2168)
45 Independence Ave., SW
Washington, DC 20515
[ Get Directions ]