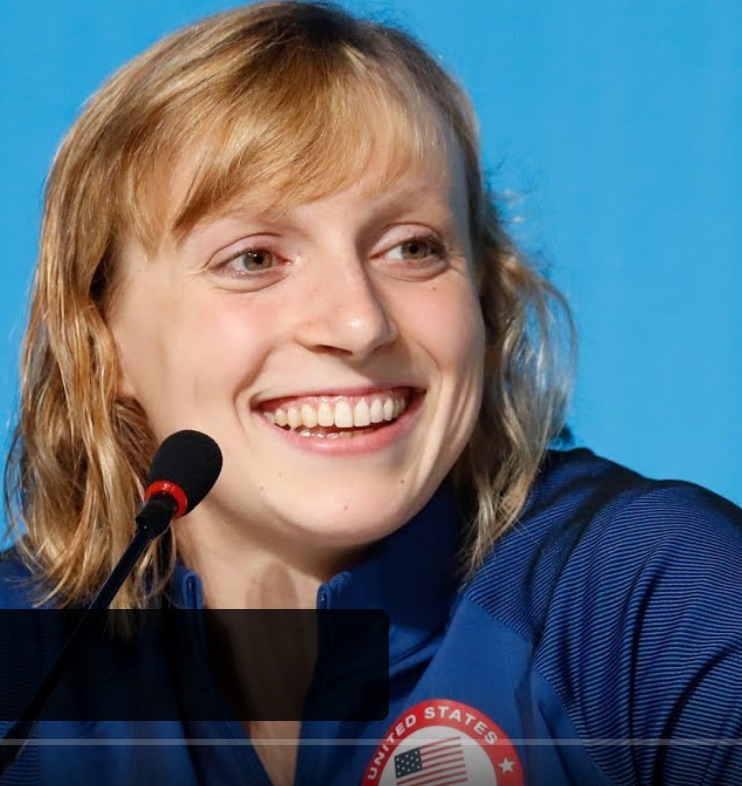 Wharton Club members & their guests are invited to this Headliners Luncheon at National Press Club with One of Best Female Swimmers in History of the Sport
Katie Ledecky will speak at a National Press Club Headliners Luncheon on Monday, March 26, 2018.

With the 2018 Winter Olympics having concluded, many eyes are looking ahead to the 2020 Summer games in Tokyo.

Katie Ledecky, one of the best female swimmers in the history of the sport, will share what life is like as a student at Stanford University and discuss her plans for future competition at a National Press Club Headliners Luncheon on Monday, March 26, 2018.

At just 20 years old, Ledecky has already competed in two Olympic Games (London in 2012 and Rio in 2016) and is the proud winner of five Olympic gold medals and 14 World Championship titles. She holds multiple world records in the women's freestyle events and was named Swimming World's World Swimmer of the Year in 2013, 2014, 2015, and 2016. Ledecky is currently a sophomore at Stanford and is interested in psychology and political science.
Schedule:
VIP Reception 12:00-12:30 p.m (you will be informed if your request is granted. PREFERENCE to President's Club & Lifetime Members)
Lunch from 12:30-1:00 p.m.
1:00-2:00 p.m.: The speaker's remarks and Q&A from the audience.
Please call Alan Schlaifer at 301-365-8999 if you'd to be considered to attend the reception (if there is one) from 12:30-1:00 pm with the speaker. (He may only bring a few guests, so early sign up helps; preference for President's Club and Lifetime Members).
Where: National Press Club, Ballroom, 13th Floor, 14th & F Streets, N.W., just two blocks from Metro Center
Metro, Parking: Metro Center; several private garages within a few blocks.
Attire: Business
Reservations: $39/person for current Wharton Club members and their guests only. You must reserve in advance on our site. We have only a limited number of seats, so Members may purchase seats only for themselves and up to three guests, if desired. (Photo: on the Natl Press Club website, press.org)
When:
Monday, 03/26/18 at 12:30pm - 2:00pm | iCal
Where:
The National Press Club, Ballroom
529 - 14th Street, NW
Washington, DC 20045 USA
[ Get Directions ]
Look Who's Coming:
Alan Schlaifer
Wharton Club of DC
Eric Benderson
SBA
Susan Kraut
Claire Lynch
Chloe Lynch
David Fishman
SBA
... a total of 6 guests.
Note: to opt out from this list please sign in, go to My Account and change your preferences under My RSVPs.
Click here to reserve your seat(s)