Join the Embassy Series for a Concert & Reception at the Residence of the Ambassador of Poland Celebrating 100th Anniversary of Polish Independence
Featuring Talented Polish Pianist, Andrzej Wiercinski
Andrzej Wierciński was born in Poland in 1995 and started his musical adventure on the piano, at the age of six. The National Competition for Young Pianists in Warsaw (1st prize, 2012), the International F. Chopin Competition in Darmstadt (finalist and special prize for the best Polish pianist, 2013), First prize at the 46th Polish F. Chopin Competition in Warsaw, also then gaining an expanded following of listeners.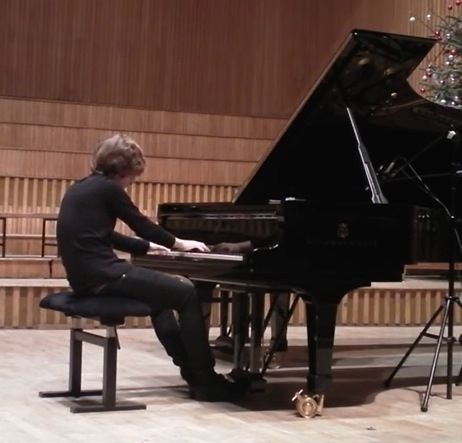 Program:
F.Chopin – Mazurkas op.24
Bach-Busoni – Chaconne in D-Minor BWV 1004
F.Liszt – Rhapsody in C-Sharp Minor, No.12
F. Chopin – Scherzo in B minor op.20; Scherzo in C-sharp Minor op.39;
I. J. Paderewski – Nocturne in B-flat Major op.16 no.4
S. Prokofiev – Sonata in B-flat Major.
Wharton Club Members & Guests: (TBA by Sept. 1; Save the Date!)

Buffet reception/wine-
REGISTER - all tickets are inclusive, for Concert & Reception with the artist featuring Polish cuisine and wine, and including Valet Parking
When:
Friday, 10/19/18 at 7:30pm - 10:00pm | iCal
Where:
Residence of Ambassador of Poland to the United States
3401 Whitehaven Street, N.W.
Washington, DC 20008
[ Get Directions ]