38th Annual Wharton Award Dinner, June 14, 2007
Honorees This Year:
Steve Lerman, Esq., W'69, DC "Super" Lawyer and Alum
Leslie Morgan Steiner, WG92, Editor Mommy Wars, Work/Life Journalist
Perry Winter Steiner, WG93, Partner, Arlington Capital Partners
Day & Date: Thursday, June 14, 2007

Place: Park Hyatt Hotel, 24th & M Sts., NW (see map below)

Parking, Metro: Valet parking (additional); limited on-street after 6:30 pm. Metro: Foggy Bottom

Attire: Business Attire

Click here to reserve your place(s) (or make your donations)!!!


Schedule:
• 6:30-7:30 pm: Reception
• 7:30-8:30 pm: Welcome, followed by dinner with the outstanding cuisine of the new Blue Duck Tavern, one of Washington's premiere fine dining landmarks, featuring the exquisite, award-winning culinary creations of Executive Chef Brian McBride. The hotel and restaurant reopened after a $24 million dollar remodeling, with our Wharton Award Dinner as their first event. Members of this great team have resumed their award-winning ways, and we are the fortunate beneficiaries
• 8:30-9:30 pm: Program:
--Brief reports:
• State of the Club by Tina Wallace, the Club's Vice President for Programs
• State of the School

• Scholarships to Local Students

• Presentation of awards to Honorees and Comments by Their Introducers
Steve Lerman, W'69
Leslie Morgan Steiner, WG'92
Perry Winter Steiner, WG'93

•
Concluding Remarks
Register now for what is usually the most popular event in the Club's calendar each year. This year, the 38th Annual Dinner, promises to be no exception. Anywhere from 175 to 225 or more Club members and guests, including prominent Washingtonians and diplomats, typically attend for the reception and dinner. With this year's honorees, this year could be at the upper end of that range.

Click here to reserve your place(s) (or make your donations)!!!
--If you have any questions not answered on this webpage or have any trouble registering online, please call our Club at 301-365-8999.

We are again at our favorite venue for this gala event, the Park Hyatt Washington. Besides honoring two outstanding alumni and giving members an opportunity to get together, the dinner generates funds for scholarships for talented Wharton students from the D.C. area.
/////////////////////////////////////////////////////////////////////////////////////////////////////////////////////////////////

Special guests: We are expecting as honored guests some of the Ambassadors and other diplomats who have hosted our Club in recent years joining us at our reception and dinner.

Tables: Rounds of 10.

Sponsorship opportunities:
Please call us directly if your company would like to consider becoming a sponsor with one or more tables. You will have a listing in the program and many other potential benefits, depending on the category you choose. Just call Alan Schlaifer, our Club's President, at 301-365-8999, to discuss the benefits and options.



Executive Chef Brian McBride of the new Blue Duck Tavern at
the 4-Star Park Hyatt Washington, DC

The Blue Duck Tavern has received rave reviews and ratings. These are a few "tastes" of what awaits you:
Every "outstandingly original" dish is "a winner" declare early fans of this "wonderful addition" set in the Park Hyatt hotel that showcases regional New American cuisine crafted by chef Brian McBride (ex Melrose[, the hotel's prior restaurant in the same space]); the "chic" Tony Chi–designed space boasts a "stunning" open kitchen with a cobalt-blue, state-of-the-art, wood-burning Molteni range...."
"Food & Wine's 2007 "Go List"

Nomination for New Restaurant of the Year by Restaurant Association of Metropolitan Washington
Nomination of Mark Hellyar as Rising Culinary Star of the Year by Restaurant Association Metropolitan Washington
Voted Best New Restaurant by Washingtonian Magazine readers
Voted Top 10 New Restaurant in the U.S. by Gayot.com 100 Very Best Restaurant by Washingtonian Magazine
Apple Pie selected as Top 25 Best Dishes of 2006 by USA Today
"The city always has had a few great restaurants...More important, the dining scene has acquired depth...with the arrival of Blue Duck Tavern... explore the "back to our rustic roots" concept to its fullest...a nifty feat given that their workspace is tucked inside a sleek, modern urban hotel...there's nothing kitschy or precious here. The flavors of the simply prepared dishes are pure, the roasted squash was simply perfect, and they create a timeless sensation...In an ideal dining world, every neighborhood would have a modest gem like this on the corner." - USA Today, December 14, 2006
"On the surface, the

Blue Duck Tavern

is an oasis of up-to-the-moment sophistication...at heart though, the newcomer is a tribute to local farmers and growers...the food is at once straightforward and elegant...the Blue Duck gives fresh meaning to the word tavern." - Tom Sietsema, The Washington Post, August 20, 2006


Menu:

• Appetizer:
Roasted Asparagus Salad Lerman
with Baby Arugula and Morel Mushroom Vinaigrette
• Entreé:
Roasted Chicken Breast Morgan Steiner,
with Gratin of Country Ham, Potatoes, Sage and Piave Cheese,
Zucchini Ribbons and Lemon Caper Sauce
• Dessert:
Flourless Dark Chocolate Spice Cake Winter Steiner with Berries
Rum Raisin Ice Cream

• Beverages:
Freshly Brewed Illy Coffee & Decaffeinated Coffee
Selection of Imported Teas

• Wines with Dinner:
Villa Mt. Eden Chardonnay
Laurel Glen "Reds" Cabernet Sauvignon

Special dietary requirements:
If you are joining us, please let us know at once by calling 301-365-8999 if you have special dietary requirements (vegetarian, Kosher, no seafood, or otherwise); we'll do what we reasonably can to accommodate you. You should also note that on your online or mail-in registration form.

Directions: see the map below
If you have any questions, please call the Park Hyatt at 202-789-1234. Parking & Metro: See above


Questions: Please call us at 301-365-8999. The best way to reserve is online by clicking below through our secure website; you may then print out your receipt. You may also fax your reservation to the Club at 301-365-0486.

Tax deductibility: To the extent permitted by law (please check with your tax advisor):
--Business: Full amount may be deductible as a business expense
--Individual: Full amount of Scholarship Fund contributions plus the amount in excess of $125 per person for the dinner as a charitable contribution (as the Club is a Section 501(c)(3) organization).

Click here to reserve your place(s) (or make your donations)!!!

For best seating, reserve early, whichever method you choose for reservations - online, mail, fax, or phone.
/////////////////////////////////////////////////////////////////////
This year's recipients of the coveted Joseph Wharton Award have done much to merit this honor:
Perry and Leslie Steiner live in Washington, DC with their three children ages 10, 8 and 5. They met in 1992 a few months after Leslie had graduated from Wharton with an MBA in marketing, when she was assigned by the Leo Burnett Company to recruit Perry, a current Wharton finance major. She failed to convince him to join the advertising world, but the couple married in 1995. They are both active at Wharton. Leslie speaks frequently at Wharton events, serves on the Wharton Alumni Association Board of Directors, and is the 2006 recipient of the Kathleen McDonald Distinguished Alumna Award. The Steiners are past members of the Joseph Wharton Society and recently established an MBA Fellowship for women students.
************************************************************************************************
Leslie Morgan Steiner WG'92
With motherhood comes one of the toughest decisions of a woman's life: stay at home or pursue a career? Leslie Morgan Steiner has been there. As an executive at The Washington Post, Johnson & Johnson, Leo Burnett -- and a mother of three -- she lived and breathed every side of the "mommy wars" and decided to do something about it. She commissioned 26 outspoken mothers to write about their lives, their families, and the choices that have worked for them. The result is Mommy Wars: Stay-at-Home and Career Moms Face Off on Their Choices, Their Lives, Their Families (Random House March 2006) a frank, surprising, and utterly refreshing look at American motherhood. She currently writes the popular "On Balance" column about juggling work and family for washingtonpost.com and is a frequent media guest on shows including The Today Show, MSNBC, and National Public Radio.

After graduating from Wharton in 1992, Leslie launched Splenda Brand Sweetener throughout Australia, the Mid-East and Latin America for Johnson & Johnson. She managed U.S. public relations supporting 1998 FDA approval of Splenda, which generated 130 television stories within a 24-hour period. Splenda is now the #1 low-calorie sweetener in the United States.

She returned to her hometown of Washington, DC in 2001 to become General Manager of the 1.1 million-circulation Washington Post Magazine. Her accomplishments at The Washington Post include turning around the Sunday magazine into a profitable venture for the first time in its 17 year history; serving as advertising team lead on the 2003 launch of Express, The Washington Post's free 250,000-circulation newspaper targeted to nontraditional readers outside the flagship paper's demographic base; and the 2004 launch of Washington Post At Home, a luxury home magazine.
Steiner holds a BA in English from Harvard College. Her first job was as an editor at Seventeen Magazine; she financed her Wharton degree by writing for Seventeen, Mademoiselle, New England Monthly and Money Magazine. She is a member of Advertising Women of New York (AWNY), serves on the board of trustees for the Wharton Alumni Council and The Maret School, and is a former spokeswoman for The Harriet Tubman Center in Minneapolis, the country's oldest shelter for abused women and children.

************************************************************************************************
Perry Winter Steiner WG '93 is a partner at Arlington Capital, a Washington, DC based private equity fund with over $1 billion under management. He is active in all areas of the firm's investment management, and has had primary responsibility for the firm's media investments, including New Vision Television, Cherry Creek Radio, Long Island Radio and Main Line Broadcasting.
Prior to joining Arlington, Perry was president of Digital River (NASDAQ:DRIV), a business process outsourcing
company managing e-commerce systems for companies on an outsourced basis. He built the company from $2 million to $40 million in revenues during a three year period, and the company was named one of the 100 fastest growing technology companies in 2000 by Bloomberg. Perry led the company to its IPO in 1998, which was one of the top 10 performing IPO's of the year. The company's current operating metrics are sales of $300 million and EBITDA of $100 million, with a current market capitalization in excess of $2 billion.
Perry built Digital River into the market leading e-commerce provider to the software industry, with an estimated 70% market share. He led the consolidation in the market by completing seven acquisitions, including the acquisitions of NetSales, Maagnum Internet Group, Universal Commerce, Public Software Library, Walnut Creek CDRom, Tech Squared and Calico Commerce. The company presently manages e-commerce systems for over 40,000 companies globally.
Prior to Digital River, Perry co-managed Wasserstein Perella Ventures, the firm's debut $135 million venture capital fund. As a founding member of the fund, he was responsible for establishing the reputation of Wasserstein Perella in the venture capital community and generating investment opportunities for the firm. He assisted in establishing the fund's investment strategy, criteria and industry specialization, with a focus on technology, media and healthcare.
As a principal of TCW Capital, Perry was responsible for both investing the firm's $300 million middle market buyout fund as well as oversight of existing portfolio companies. He worked with companies in a wide variety of industries, including media, manufacturing and consumer products. Perry was responsible for the acquisitions of Automatic Bar Controls, Continental Cement Company and Houston Foods. He also worked closely with portfolio companies, including Act III Broadcasting, Prime Cable, Independence Broadcasting, Telemedia Cable, Fannie Mae / Fannie Farmer, Superior Fireplace Company, Wintersilks, Saffolla Oils, and Spartech.
Perry began his career as a financial analyst in the investment banking division of Goldman, Sachs & Co. He received his BA in history from the University of Michigan. He is currently a member of the Board of Directors of Digital River, Cherry Creek Radio, Long Island Radio and Main Line Broadcasting.
Outside of work, Perry coaches several children's sports teams, including the Stoddert Soccer Rhinos, The Jelleff Boys & Girls Club Dawgs, and The Jelleff Boys & Girls Club Coyotes. He is an active member of Young Presidents Organization (YPO). //////////////////////////////////////////////
Steve Lerman, W'69, Managing Partner of His Law Firm, "Super Lawyer," Super Alum
Steve Lerman graduated in 1969 with a B.S. in Economics from Wharton, majoring in industrial management and finance, following in the footsteps of his father and uncle, who both attended Wharton in the 1940's. While at Penn, he was the Vice President of his Senior Class, Chancellor of the Tau Epsilon Phi Fraternity in 1968 and 1969, and a member of the Sphinx Honor Society. He earned his J.D. from George Washington University Law School in 1972, with honors and admission to the academic honors society Order of the Coif.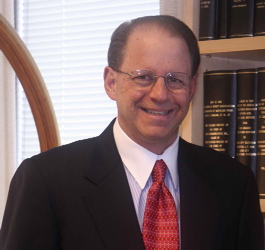 Mr. Lerman joined the DC communications law firm of McKenna, Wilkinson & Kittner as an associate attorney in 1972, and became a partner in 1978. In 1985, he co-founded the firm Leventhal Senter & Lerman PLLC, also specializing in communications law and which now has over 30 lawyers. He has served as the firm's Managing Partner since 2000.

Mr. Lerman's specialty is broadcast regulation and First Amendment-related issues. He has represented a wide array of high-profile corporate and individual clients in the radio and television industry for thirty-five years. He has also served as a Member of the Boards of Directors of three major, publicly-traded companies in the radio industry -- Infinity Broadcasting Corporation, Premiere Radio Networks, Inc. and Westwood One, Inc. He currently serves as outside General Counsel of CBS Radio, one of the largest radio companies in the United States, operating 144 radio stations in 30 markets. In 2007, he was designated a "Super Lawyer" by Washington DC Super Lawyers Magazine, and he has been profiled in the George Washington Law School Alumni Magazine and the Penn Gazette.

Mr. Lerman is a member of the DC Bar, the U.S. District Court for the District of Columbia, and the U.S. Courts of Appeal for the Fourth, Ninth and DC Circuits, and the Federal Communications Bar Association. He was a member of the FCBA Committee on Professional Responsibility from 1989-91. He is the author or co-author of numerous articles and handbooks dealing with broadcast regulation.

Mr. Lerman has spent the last decade on another passion -- raising funds for undergraduate financial aid, both at Penn and George Washington University. At Penn, in 1997 he chaired a committee which established The Alzie Jackson Tau Epsilon Phi Memorial Scholarship, funded by hundreds of TEP fraternity brothers. The Jackson Scholarship has a current endowment of almost $650,000, and honors the forty-year legacy of that Fraternity's legendary and beloved Houseman. Subsequently, he co-founded and raised over $200,000 for the Marty Sender Memorial Scholarship, honoring the memory of one of his late fraternity brothers at Penn.
He personally established the Steven A. Lerman Merit Scholarship at George Washington University Law School, which is awarded to a student who has received his or her undergraduate education at Penn, as well as the Steven A. Lerman Family Endowed Scholarship at Penn. He also serves as a Director, and from 2002-06, the Vice President of Development, of Penn's Mid-Atlantic Regional Advisory Board.
He recently co-chaired a Scholarship Initiative which, over a period of two years, raised $7.5 million for financial aid, providing full scholarships to 25 financially disadvantaged Penn students, in perpetuity. He is also a member of Penn's Undergraduate Committee on Student Financial Aid and serves on the Dean's Advisory Board at George Washington University Law School.
He and his wife Charla, a graduate of the University of North Carolina at Chapel Hill, reside in Potomac, Maryland and are the proud parents of Stephanie (C', 2002), Emily (C', 2004), Jeremy (C', 2007) and Zachary, a freshman at the University of Wisconsin.
///////////////////////////////////////////////////////////////////////////////////
Click here to reserve your place(s) (or make your donations)!!!