Leads Council, 2/18: Market Strategies for a Volatile Market, with Marshall Chawla
Wharton Alumni Promote & Build Each Others' Businesses
Marshall Chawla: Market Strategies for a Volatile Market
What: The Wharton Leads Council of DC is a regular business networking forum designed to grow member businesses through direct leads, information, best practices and support

When: 11:30 a.m. to 1 p.m. on 1st and 3rd Wednesdays of each month - mark your calendar:
2009 Q1 Schedule:

1/7 Member Spotlight - Cutting Edge Marketing Research Technique. Speaker Jeff Adler, President of Centrac .
1/21 Roundtable on Social Networking - How to leverage Facebook, Linked In and others to gain customers and market presence
2/4 Open House - Eddie Synder of Snyder Cohen - Anticipated Tax Changes w/ Obama administration & how it impacts small business owners (business & personal)
2/18 Member Spotlight - Marshall Chawla, Wealth investor extraordinaire shares his investment strategies for a volatile market.
3/4 Roundtable - Personal Selling techniques - Members share their methods and best practices for closing the deal.
3/18 Member Spotlight - "How to Develop New B2B Sales Opportunities: Lessons from Marketing to the C-level of the Global 2000". Speaker: Kamal Solaiman of Impera Group
Where: Legal Seafoods, Montgomery Mall, Bethesda, MD (just off I-270 exit onto Democracy Blvd.). We meet in the restaurant's private room.

Cost: a bargain at $20 inclusive of tax, tip and non-alcoholic beverage, for any of several luncheon selections. You pay only for the meetings you attend (unlike some other groups where you pay each time, whether or not you attend). In addition, members pay annual dues of $75.

***********Click here to pay your 2009 annual dues!!!**********(due now).
Meet Marshall Chawla:
Marshall S. Chawla, CFP, MBA, CA is an IAR of LPL Financial, the nation's leading independent brokerage firm without proprietary investment products.

Marshall says,"I am in the business of helping my clients meet all their financial challenges. I do this by using a total wealth management approach:
Tax-advantaged investing - to reduce your tax liability and let more of your money work for you
Retirement planning - to design an investment strategy to help you meet all of your retirement goals
Investment portfolio analysis - to keep you informed of how your investments are performing, and to make adjustments as needed
Annual portfolio review - to review your current holdings and help you make any necessary changes or adjustments
Estate planning - for preservation of wealth from generation to generation
Strategic Asset Management (SAM) - providing you with fee-based asset management through Linsco/Private Ledger, a Registered Investment Advisor. Access to over 3,500 mutual funds, as well as individual stocks and bonds.

The contact infomation for him is : Tel # 703.847.9392. email marshall@marshallchawla.com, web site www.lpl.com/marshall.chawla."

-------------------------------------
About the DC Wharton Leads Council: What It Is, Why It May Be Good for You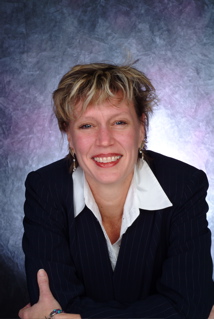 By Jeanne Rossomme
The Wharton Leads Council of DC founded by Heinan Landa is now in its fifth year and going strong. As a successful entrepreneur of a growing IT company (Optimal Networks), Heinan was looking for opportunities to both gain and share new clients. Heinan's energy and commitment have set the tone for what is now a dynamic, supportive group of entrepreneurs and business leaders.
At the end of 2007, we surveyed current members on the value of belonging and actively participating in the Leads Council. Their comments were many but can be summarized in a few key areas:
Sharing of direct business leads
The focus of the Wharton Leads Council continues to be on the passing of direct and indirect business leads. Each session, members report back on contacts given and received for new clients, potential investors, employees and suppliers. Each member has a testimonial on how the WLC has helped grow his or her business.

The WLC has provided me with high quality business associates that have helped me take my business up several notches. The group has also provided me with a plethora of direct business leads and even one successful acquisition target. None of these things would have been possible without the tremendous friendship and support of all the group members.
I have received several direct client referrals (and each one was a surprise, sometimes even coming from people no longer active in the group).

Camaraderie and support
With the shared Wharton experience, WLC members provide support and energy to one another. The atmosphere of WLC meetings is relaxed and non-threatening, constructive and positive.

WLC is a secure, nonjudgmental audience for vetting ideas and business solutions.
Great caliber of folks to network with; everyone seems so willing to help you when you ask for it - whether it's on a issue you're facing in managing your business or a contact that you're looking to make.

Sharing of small business owner best practices

Each month a WLC meeting is dedicated to a "Member Spotlight". (New members are invited to host one of these sessions after six months of active participation in the group.) The host member provides a business overview so that the entire group better understands the direction and needs of the business. In addition, the member share best practices in their area of expertise so that all in the group may benefit.

The group has been tremendously valuable in terms of providing a true group of "peers" with whom to exchange ideas and advice, and in terms of general networking. It is difficult for Wharton Alumni to find "peers" outside of the Wharton community!

Sharing of functional and industry expertise

At regular intervals throughout the year, the WLC dedicates certain meetings to "roundtable" discussions. Focused on a particular functional or industry discipline, these sessions allow members to discuss current dilemmas or goals and gain the feedback of their peers.

Extremely good value in getting sounding board to one's new business ideas and old problems from bright, capable and friendly members.

Jeanne Rossomme is President of RoadMap Marketing, providing marketing expertise and direction to small businesses.
&&&&&&&&&&&&&&&&&&&&&&&&&&&&&&&&&&&&&&&&&&&&&&&&&&&&&&&&&&&&&&&&&&&&&&&&&&&&&&&&&&&&&&&
To learn more about the Wharton Leads Council, email Heinan Landa at hlanda@optimalnetworks.com or call
at (240) 499-7900.
You can also go to www.optnw.com/page/wharton for a list of current Council members and links to other useful Leads Council pages.

***********Click here to pay your 2009 annual dues!!!**********
And mark your calendar to make your mark in your business, with the benefits being shared by members of the Leads Council!