The Next Africa, with Aubrey Hruby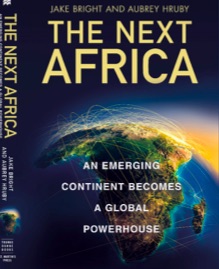 Join the new Wharton Club of DC International Forum for an interview between Aubrey Hruby, Africa business expert, and Sara Haq, emerging markets business expert, on Aubrey's recently published book, The Next Africa: An Emerging Continent Becomes a Global Powerhouse. They will also discuss business and investment opportunities in Africa.
Where: National Press Club, McClendon Room, 14th & F Streets, NW, 14th Floor (up stairs from 13th), Washington, DC 20045, US
Metro: Metro Center
Parking: Various garages in and near this location
When: March 2nd, from 12 – 2 PM - POSTPONED! New date to be announced soon.
Due to publisher restrictions, books will not be available for sale at the event. Copies can be purchased here.
Register: Wharton Club/Strategic Partners: Members / Guests - Early Bird (thru 2/29): 25/person, including lunch, program, networking; 35/person after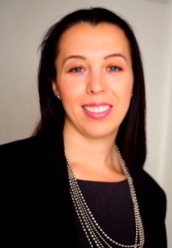 Others (Public Invited): 35/person (thru 2/29), 45/person after
Click here to Reserve Your Place(s)!!!
AUBREY HRUBY:
Co-Founder of the Africa Expert Network (AXN) and an advisor to investors and Fortune 500 companies doing business in Africa. She designs market entry strategies, sources opportunities and facilitates transactions. Aubrey leads CEO-level delegations to Africa and has worked in more than 20 African markets.

As a Senior Fellow at the Atlantic Council and Advisor to the Wharton Social Impact Initiative, she speaks regularly on African business issues. She has interviewed with the New York Times, the Wall Street Journal, National Public Radio, Al Jazeera, Bloomberg Radio, CCTV, Africa24, and VoiceAmerica Business. She writes regularly for the Financial Times and the Washington Post. Aubrey is a term member of the Council on Foreign Relations and the co-author of The Next Africa (July 2015, Macmillan). She earned an MBA from the Wharton School at the University of Pennsylvania and an MA from Georgetown University.
SARA HAQ:
Principal of SH International LLC, which expands businesses through emerging markets deals, ventures, and initiatives. She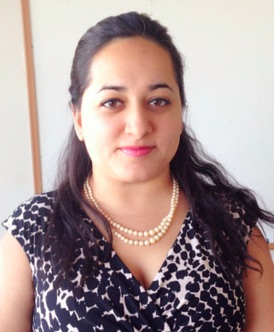 has extensive on-the-ground emerging markets business experience across Latin America, the Middle East, Africa, Eastern Europe, Central Asia and South Asia. She is a skillful negotiator and takes pride in being both business savvy and street smart. She speaks six languages: French, Spanish, Arabic, Turkish, Hindi/Urdu, and her native English.
She is Chair of the International Forum of the Wharton Club of D.C., and also member of the Advisory Board of the Sote Tunaweza Initiative, which empowers women in emerging markets through leadership and entrepreneurship institutes. Sara previously worked for the International Finance Corp oration, part of the World Bank Group. She studied Finance and Business at the Wharton School of the University of Pennsylvania. She was born and raised in Wilmington, Delaware, and currently lives in Washington, DC. Follow her on twitter: @HaqCast.