Leads Council.....
The Wharton Harvard Leads Council of DC (WHLC) is a regular business networking forum designed to grow member businesses through direct leads, information, best practices, and support.
If you are a committed owner or leader of a business in the DC area who wishes to benefit from the support and exchange of like-minded leaders, then this is the group for you. Requirements for membership are simple:
You must be a Wharton alum and a current member of the Wharton Club or HBS alum and current member of HBS Club


You must be willing to regularly attend and participate in WHLC meetings

You may not have a competitive conflict with a current active WHLC member.
Here's what one member of the Council had to say about the group:

-------------------------------------
About the DC Wharton-Harvard B-School Club Leads Council:
What It Is, Why It May Be Good for You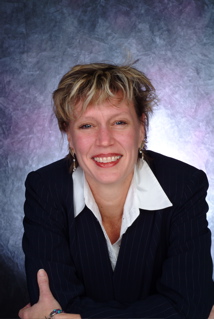 By Jeanne Rossomme, WG88
The Wharton Leads Council of DC founded by Heinan Landa is now in its fifth year and going strong. As a successful entrepreneur of a growing IT company (Optimal Networks), Heinan was looking for opportunities to both gain and share new clients. Heinan's energy and commitment have set the tone for what is now a dynamic, supportive group of entrepreneurs and business leaders.
At the end of 2007, we surveyed current members on the value of belonging and actively participating in the Leads Council. Their comments were many but can be summarized in a few key areas, and in general, even at this time, the same points remain keystones of the Wharton Leads Council, now in its 6th successful year:
Sharing of direct business leads
The focus of the Wharton Leads Council continues to be on the passing of direct and indirect business leads. Each session, members report back on contacts given and received for new clients, potential investors, employees and suppliers. Each member has a testimonial on how the WLC has helped grow his or her business.

The WLC has provided me with high quality business associates that have helped me take my business up several notches. The group has also provided me with a plethora of direct business leads and even one successful acquisition target. None of these things would have been possible without the tremendous friendship and support of all the group members.

I have received several direct client referrals (and each one was a surprise, sometimes even coming from people no longer active in the group).



Camaraderie and support
With the shared Wharton experience, WLC members provide support and energy to one another. The atmosphere of WLC meetings is relaxed and non-threatening, constructive and positive.

WLC is a secure, nonjudgmental audience for vetting ideas and business solutions.

Great caliber of folks to network with; everyone seems so willing to help you when you ask for it - whether it's on a issue you're facing in managing your business or a contact that you're looking to make.



Sharing of small business owner best practices

Each month a WLC meeting is dedicated to a "Member Spotlight". (New members are invited to host one of these sessions after six months of active participation in the group.) The host member provides a business overview so that the entire group better understands the direction and needs of the business. In addition, the member share best practices in their area of expertise so that all in the group may benefit.

The group has been tremendously valuable in terms of providing a true group of "peers" with whom to exchange ideas and advice, and in terms of general networking. It is difficult for Wharton Alumni to find "peers" outside of the Wharton community!



Sharing of functional and industry expertise

At regular intervals throughout the year, the WLC dedicates certain meetings to "roundtable" discussions. Focused on a particular functional or industry discipline, these sessions allow members to discuss current dilemmas or goals and gain the feedback of their peers.
Extremely good value in getting sounding board to one's new business ideas and old problems from bright, capable and friendly members.



Jeanne Rossomme is President of RoadMap Marketing, providing marketing expertise and direction to small businesses.
-------------------------------------
Hear what others have to say about the group:
-------------------------------------

For more information on the Wharton-Harvard Leads Council (WHLC), email Heinan Landa at hlanda@optimalnetworks.com or call (240) 499-7900.

You can also go to www.optnw.com/page/wharton for a list of current Council members and links to other useful Leads Council pages.

Make
your
mark
in your business, with the benefits being shared by members of the Leads Council!