WHARTON DC LEADERSHIP FORUM:
LOUDOUN COUNTY : LIVE, WORK & PLAY WHERE ANYTHING IS #LOUDOUNPOSSIBLE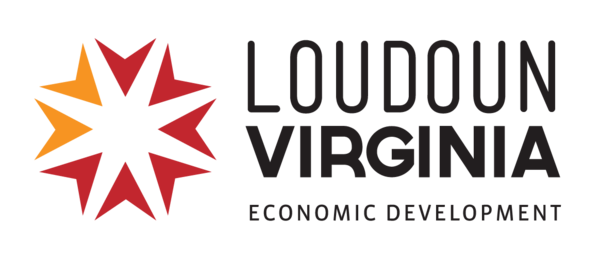 Welcome to the Leadership Forum, where leaders in the public and private sectors address vital issues to our region and the U.S. At this month's program, meet some of Loudoun's leaders
Click here to reserve your place(s)
Based on feedback from alumni and stakeholders in the DC area, we established this series to bring together leaders and executives in the area to hear speakers on themes that are relevant to the dynamic DC metropolitan area. This will provide an intimate and comfortable setting for networking and exchanging ideas.
LOUDOUN COUNTY : LIVE, WORK & PLAY WHERE ANYTHING IS #LOUDOUNPOSSIBLE

Welcome to Loudoun County, VA – a county with the highest median household income of any in the nation, a strong health and wellness community, and a charming wine country that invites you to kick back and relax after a long day of work.

Loudoun County has played a critical role in our digital lives since AOL and other early Internet firms set up shop in the 1990s. Because of the fiber-optic cable infrastructure that those companies helped lay—and a 20-percent-below-average electricity rate—it became the place to put up a data center. Today more than 60 facilities cover 10 million square feet of the county; another 3.5 million square feet are going up.

Loudoun also has almost a dozen world-class commercial developments located within a short drive of Washington-Dulles International Airport. Several are transit-oriented developments that will be within walking distance of commuter train stations that will be open in 2020. Other developments are walkable urban communities that are a mix of office, retail and residential.

An exciting development, Gramercy District at Ashburn Station, will occupy a prime space right off of the Dulles Greenway at the Ashburn Metro Station, the terminus of the Metro Silver Line. The site will connect all major employment centers by Metrorail, international businesses via Dulles Airport, and visitors and tourists to Loudoun's wineries, farms, and equestrian events. The development will provide 590 multi-family dwelling units and 735,000 square feet of mixed-use office and retail space. An additional 147,000 square feet will be dedicated to parks, civic and open space.

Listen to - and meet - the key people who are helping write the Loudoun County success story where business success is #LoudounPossible.
Our featured speakers include:
• Phyllis Randall, Chair of the Board of Supervisors
• Buddy Rizer, Executive Director. Dept. of Economic Development
• Bob McCollar, Intl. Business Development Mgr., Dept. of Economic Development
• Minh Le. Managing Partner, 22 CAPITAL PARTNERS, LLC
• Moderator, Ali Qureshi, Wharton Club of DC
WHO SHOULD ATTEND:
Executives who want to connect with top DC area private and public sector leaders

Entrepreneurs to connect with other entrepreneurs and possible public and private sectors customers

Professionals now in Government who want to explore other government and private sector options and opportunities

Executives interested in exploring business opportunities in Loudoun

Business owners interested in potential location andexpansion opportunities

Others who want to learn from and connect with key leaders in the public and private sectors

Your colleagues and friends who would benefit from the valuable information and contacts at this program
WHERE: Key Bridge Marriott (near Rosslyn Metro stop)
WHEN: Thursday, February 23, 2017, 7:30 a.m. - 11 a.m.
7:30 - 8:20 am Networking

8:20 - 8:40 am Breakfast

8:40 - 9:40 am Program - Presentations

9:40 - 10:15 am Q&A

10:15 - 11 am Further networking
REGISTER NOW: (all options include hot breakfast, program, networking, and free parking)
Click here to reserve your place(s) NOW before we reach capacity!!!
Wharton DC Members & Guests: Early Bird: 35/person (thru 2/16), then 45/person
Strategic Partner Members & Guests (incl. Chicago Booth Business School DC Club Members): Early Bird: 35/person (thru 2/16), then 45/person
Public invited: Non-Members & Guests: Early Bird: 45/person (thru 2/16), then 55/person
TO SAVE on your Registration: Consider joining the Wharton Club to get the lower member rate, and other valuable benefits throughout each 365 day year of membership. Call us at 301-365-8999 (8:30 a.m. - 7 p.m., 7 days a week) to discuss your options, or choose on our website, www.WhartonDC.com, under Membership.)
​ALL PRICES INCLUDE: Hot breakfast, program, networking, free parking (also, close to Rosslyn Metro)
​​About the Speakers on Our Expert Panel:
Phyllis Randall, Chair of the Loudoun County Board of Supervisors,
Phyllis J. Randall was elected as Chair of the Board of Supervisors in November of 2015. Chair Randall represents the county on the Board of Directors of the Metropolitan Washington Council of Governments (COG), the Northern Virginia Regional Commission, the Dulles Area Transportation Association, the Northern Virginia Transportation Authority, the Route 28 Transportation Improvement District Commission, and the Loudoun County Disability Services Board.

Chair Randall has a long history of public service both locally and on the state level. At the state level, Governor Tim Kaine appointed Chair Randall to be the citizen representative on Virginia's Fair Housing Board in 2009. Governor Bob McDonnell retained her position on the Fair Housing Board where she eventually served as chair. In March of 2014, Randall was appointed by Governor Terry McAuliffe to the Virginia State Board of Corrections, where she currently serves as chair.

She also serves on the Board of Supervisors' Finance/Government Operations and Economic Development Committee, the Joint Board and School Board Committee, and the Transportation and Land Use Committee.

As the Loudoun Chair, she oversees one of the fastest growing counties in the Commonwealth and the United States. Up to 70% of the world's Internet traffic passes through Loudoun County on a daily basis with data centers occupying more than 9 million square feet in the county.

Her election was historic as she became the first African American woman in the history of the Commonwealth elected to chair a county Board of Supervisors.

By profession, Chair Randall is a mental health therapist working with substance abusing offenders in a local Adult Detention Center; a position she enjoyed for over fifteen years. Her emphasis areas are substance abuse and offender services.

She and her husband Thaddeus (T.W.), are the parents of two sons, Ashon and Aaron.
Bob McCollar, International Business Development Manager
Loudoun County Dept. of Economic Development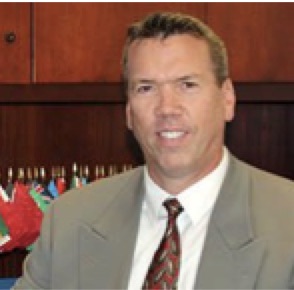 Robert "Bob" McCollar serves as the international business development manager for the Loudoun County Department of Economic Development. Bob works to promote the department's services throughout the international business community, and acts as a resource for the county and Commonwealth of Virginia to attract, grow and maintain international business in Loudoun.

A Loudoun County resident for almost 20 years, Bob is a licensed attorney with 25 years of executive business development and legal experience, working with international businesses in a diverse range of markets. Bob has a bachelor's degree from Trinity University and a doctorate of jurisprudence from William Mitchell Law School.
Buddy Rizer, Executive Director
Loudoun County Dept. of Economic Development
Buddy Rizer is the executive director for economic development in Loudoun County, Virginia, one of the fastest-growing and wealthiest counties in the nation. He leads the agency responsible for encouraging grow

th and

developing relationships with the county's business community in both the commercial and agricultural-based business sectors in Loudoun. His personal focus is on the technology arena, including Loudoun's thrivin

g data center cluster.

Rizer has been a speaker at many regional and national data center events, and was the founding co-chair of the Northern Virginia Technology Council's Data Center and Cloud Infrastructure Committee. He now serves on the NVTC Board

of Directors and is on the Washington Dulles Foreign Trade Zone Board of Directors.

Rizer works with a stable of companies that include Digital Realty Trust, Equinix, Amazon, Verizon Business, Google, Facebook, Salesforce, Orbital ATK, Neustar and the Washington Redskins.

He also works to market the benefits of Loudoun County and its business offerings nationally, and has extensive international business development experience in Germany, Russia, China, Taiwan, Japan, South Korea, Finland, France, Ireland and the U.K.

He is a Certified Economic Developer and is a graduate of the Local Government Management Graduate Certificate Program at Virginia Tech.

Very recently, Michigan-based consulting agency Consultant Connect has announced that Buddy Rizer made its 2017 list of North America's Top 50 Economic Developers.
Minh Le, Managing Partner
22 CAPITAL PARTNERS, LLC
Minh Le is the Managing Partner of 22 Capital Partners, LLC. 22 Capital Partners is a venture builder comp

a

ny and global private equity firm investing in commercial real estate, technology, and clean and ren

ewable energy. 22 Capital Partners is the lead investor and master developer of the Gramercy District, blending its focus in real estate and technology. Strategically located in Loudoun County, Va., the Gramercy District is a fully entitled 2.5 million square-foot, $500+ million development located at t

he premier transit-oriented location. The Gramercy District property abuts the Dulles Greenway (Route 267) – the major highway connecting central Loudoun County, to Fairfax County, Arlington, and Washington, DC. The mixed-use development is located within close proximity to Washington Dulles International Airport and is at the future Silver Line Ashburn Metro Station, opening in late 2019. This project is the first smart city in the region and one of the first in the country.
When:
8:30AM - 11:30AM Thu 23 Feb 2017 ( Timezone: Eastern )

Where:
Key Bridge Marriott
1501 Lee Highway
Arlington, VA 22209 USA
[ Get Directions ]
Look Who's Coming:
Ali Qureshi
Surdak & Company
Guest of Ali Qureshi
Brendan Harris
Carl Anku
Xyster Consulting
Richard Zanatta
David Gilson
Alan Schlaifer
Wharton School Club of DC
Tien Wong
Tech2000
Irma Rosado
Elegant Events
Ketan Shah
Elegant Events
Rich Morris
Loudoun County Dept. of Econ. Development
Minh Le
Managing Partner, 22 Capital Partners, LLC
Bob McCollar
Intl. Bus. Dev., Loudoun County Dept. of Econ. Development
Buddy Rizer
Exec. Dir., Loudoun County Dept. of Econ. Development
Phyllis Randall
Chair, Loudoun County Board of Supervisors
Ali Qureshi
Josh Korsower
Brian Barnett
Greg Foscato
Khalid Umerani
ValuStrat Consulting
Ahsen Khan
IBM
Shaan Khan
AMS Hospitality Group
Christopher Lane
... a total of 25 guests.
Note: to opt out from this list please sign in, go to My Account and change your preferences under My RSVPs.
Click here to reserve your place(s) NOW before we reach capacity!!!
Future programs in this series:
March 23: Effective Social Media Use in Business

April 27: Cybersecurity Challenges, and How to Deal with Them

May 28: The Promise of Blockchain: Hype to Reality

June 22: TBA