SPECIAL FOR WHARTON DC 4th Annual
INNOVATION SUMMIT Attendees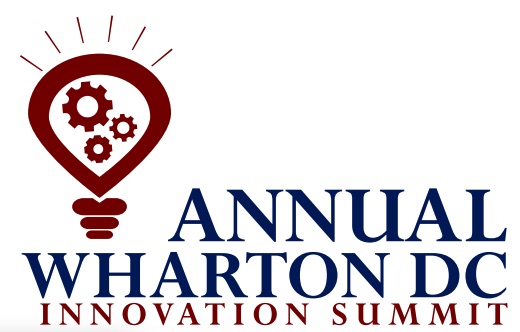 Free Use of News Release Wire -- Guest Program.
With your paid admission to the 4th Innovation Summit, you may claim a free summer-long membership to use News Release Wire from ExpertClick.com and The Yearbook of Experts, Authorities & Spokespersons®. No cost, no risk, no obligation, no credit card required. Your complimentary membership runs from the day you join the ExpertClick® system through August 31, 2017. The sooner you join – the more time you have to use the system.
You'll get the full Signature level membership as shown at www.ExpertClick.com/join
ExpertClick® Press Room with photos, text, social media and link to your website.

Send unlimited news releases pushed out ten ways including Google News.

Syndication of your blog ten ways including Lexis.

Speaker bureau profile with The International Platform Association®
Free and easy to register for the free summer option that runs to September 30, 2017:
a)

Go to www.Expertclick.com/join
b)

Choose the Signature quarterly account
c)

Complete Participant about who will be profiled.
d)

Complete Subscriber about who will be in charge.
e)

Do not enter a credit card;
f)

In the special offer box enter: "Guest of Wharton Club."
Or for $295, upgrade to Classic, get summer 2017 and a year for a membership that runs to September 30, 2018. You'll have a higher ranking on the ExpertClick.com site and be in the 2018 Yearbook of Experts. [That's $500 off the rate card.]
a) Go to www.Expertclick.com/join
b) Choose the Classic annual account
c) Complete Participant about who will be profiled.
d) Complete Subscriber about who will be in charge.
e) Enter your credit card.
f) In the special offer box enter: "$295 Classic Upgrade from Wharton Club."
Or just call us at (202) 333-5000 for personal customer service, or email: Mitchell.Davis@ExpertClick.com This offer is made by Broadcast Interview Source, Inc. Washington, D.C. Terms & conditions of this offer and site are shown at www.ExpertClick.com. We reserve the right to review applications and decline clients who are inimical to our system. The Yearbook of Experts was first published in 1984 as the Talk Show Guest Directory.
Here are some of the many testimonials they've received:
'The Wall Street Journal called me from the Yearbook: their story about my marketing boot camp resulted in speaking offers.' - Arnold Sanow, MBA, CSP
The Today Show, Inside Edition, ESPN, MSNBC & CNN' - Lauren J. Fix, Automotive Consultant/Expert
'I got an email from a New York Times writer assigned to check out Munchausen's Syndrome, who said every time he did a search on Lexis, my news releases were the first seen.' - Barbara Bryan, National Child Abuse and Resource Center.
'Business Week, AP, Fox News, Bloomberg Radio from one news release.' - Paul Dickson, Author
'Inside Edition, MSNBC, Parenting Magazine, Child Magazine, The Boston Globe & Oprah' - Debra Holtzman, Child Safety Expert
'Rush Limbaugh, and dozens of other outlets picked up my story' - Michael Levine, Hollywood Publicist
'World News Tonight, NPR, CBS Radio & CNN.' - Professor Doug McCabe, Labor Expert, Georgetown University.
'Significantly increased our media call, national networks, outstanding results.' - Mark Rosenker, Electronic Industries Association.