The Wharton DC Summit has a rich history of making things happen.
And if you want to MAKE THINGS HAPPEN – and meet diverse other leaders who are doing so and may be able to help you do so - you should join us on September 25.
Aneesh Chopra, our nation's first White House Chief Technology Officer and past keynote, said this about the Summit:
What's exciting about the Summit is we have entrepreneurs and innovators coming together in the Nation's capital, finding ways entrepreneurs and innovators can help solve the big problems over the next decade. I'm excited about being here because the talent gathered here can together be part of the solution for our Nation's ills.
Whether you are a venture capitalist, a seasoned entrepreneur, an aspiring entrepreneur or are intellectually intrigued by innovation the Wharton DC Summit on September 25th is a must-attend event. You are invited to attend, whether or not you're a Wharton School alum, whatever your age, if you want to dedicate a day to moving your career, business and life ahead.
The Summit features KEYNOTES from two of the D.C. area's – and America's - most innovative and successful entrepreneurs, who will discuss some of their keys to success in the face of huge challenges:
David Trone, Founder & Owner of Total Wine & More, which he's built from a tiny startup into a $2.5 Billion annual sales juggernaut, still growing at double-digit rates despite ongoing competitive and other issues, such as those faced by every business
Reggie Aggarwal, Founder & CEO, Cvent, a company that he started with great success, took through the dot-com bust, and brought to a $1.1 Billion private equity buyout last year
Our final Apex Panel with three visionary tech leaders focuses on both the potential and risks that mega-technologies - blockchain, artificial intelligence and the Internet of Things - have on global business and economies.
Also, the Summit features varied discussions on the digital transformation of business, and a wide array of topics, including funding (angel, VC and Crowdfunding workshop, precision medicine, growing use of VR – Virtual Reality in medicine, drones, cyber security, urban mobility from big-data bikeshare to the autonomous car, and much, much more.
Learn more by going to the Summit website: CLICK HERE.
"Look's Who's Coming" by CLICKING HERE
Our Summit, and indeed our Club, seek to follow in the path created by the Wharton School's Founder and namesake, Joseph Wharton. He was an extraordinary entrepreneur, innovator and leader who sought to revolutionize business and business education, as a founder of his namesake School, now one of the best in the world, and companies, including Bethlehem Steel.
And if YOUR BUSINESS is a startup, early-stage, or growth-stage company, the Summit can help you improve your innovation ROI, brand value, talent engagement and bottom line. It may also help you get needed funding, contracts, research grants, and strategic partners.
Click HERE to learn more about the sessions and speakers.
You can call us at 301-365-8999 at any time 8 am- 8 pm M-F, or 9-5 on Saturday and Sunday, with any questions.
PS - Good luck getting the funding you need to fuel your startup, early stage, or other business. If you're a govt. contractor or interested in Fed funding, you may want to also attend Summit sessions, "Acquisitions: Will the Government Buy My Innovative Products or Services?" and another one on "Govt. Funding & Other Resources."
Do you want to learn how to raise up to $50 million in equity for your startup, small business, real estate venture or social enterprise without seeking a dime from venture capitalists or angel investors? Kendall Almerico, Esq., one of America's leading Crowdfunding experts, will conduct a workshop on this topic.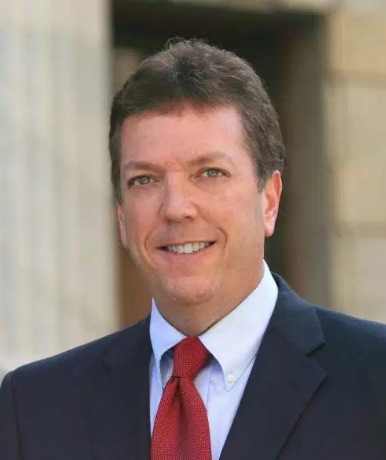 What does Virtual Reality (VR) have to do with PTSD and med schools?