Meta Points of Investing: Insights to Navigate Your Finances & Retirement
3-Part Approach: Maya Joelson deconstructs various investment vehicles, discusses the impact of global markets, and provides tools to think more clearly and strategically about investments.
Many financial advisors rely on pl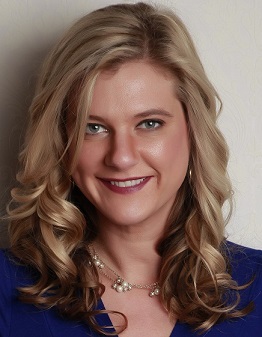 atitudes to develop a "diversified portfolio" for their clients which lack strategy and often have hidden risks.
Maya Joelson deconstructs various investment vehicles, including mutual and hedge funds, ETFs, individual stocks, bonds, bond ladders, structured notes, annuities, real estate, and private equity.
She leverages her experience on Wall Street as an equity analyst and in emerging markets in London to provide attendees greater insight into how to make allocations across countries and industries.
Finally, she explains why the financial markets are at an inflection point which affects retirement planning and almost all investments across the globe.
At the end, attendees should be able to apply Maya's "Meta Points" to think more clearly and strategically about their investments.
Join us on Tuesday, September 19th at 6:30 pm for a dinner conversation with Maya Joelson
Members and their guests: $45
Non-members: $65
Ticket includes full dinner, drinks, and talk
Biography
Maya Marisa Joelson holds a MPA from Harvard Kennedy School, a MBA from Kellogg at Northwestern University, and a BA from Wesleyan University. She founded Meta Point Advisors after several years at Merrill Lynch.

Maya leverages her two decades of top-level experience across advanced technology, Wall Street, and emerging markets to devise investment strategies for her clients. Maya's ability to abstract important concepts or "Meta Points" and communicate them has differentiated her, whether writing about Russia's conversion to capitalism while at Harvard, women in business at the World Economic Forum, equity markets in London's hedge fund community, or collaborative technologies for DARPA (the Research and Development wing of the Department of Defense which funded the Internet).

Prior to advising individuals and small businesses, Maya was a macroeconomic and financial advisor in London to the CEO and top management at Rio Tinto, the world's second largest mining firm. She also worked in equity research at Credit Suisse in New York and at a leading emerging markets bank in London to advise the world's most prestigious fund managers on their billion dollar funds. In 2004, Maya wrote a paper for the World Economic Forum in Davos articulating the business case for advancing women in the workplace which served as the background for a panel for CEOs. Early in her career, she worked for a software development firm (now part of Lockheed Martin) to advise DARPA on how to leverage artificial intelligence and other advanced technologies to prepare for the future.
REGISTER: Wharton Club Members & Guests: 45/person inclusive
Others: 65/person
All welcome!
When:
Tuesday, 09/19/17 at 6:30pm - 8:30pm | iCal
Where:
Hogan Lovells
555 - 13th Street, NW
Washington, District of Col 20004 United States
[ Get Directions ]