The ABC's of Design Thinking: Part of the Wharton DC Innovation & Entrepreneurship Forum Speaker Series
Learn a simple method to find effective solutions: Live it. Experience it. Love it.
Design Thinking (DT), a decades-old framework, has finally gone mainstream. There are countless Institutions clamoring to know more: specifically, how to deploy this now proven way of approaching customer/human needs. DT is the new "religion" and is being touted as the ultimate solution for the product and service layers of a company or any organization.
Its potential is much greater, as

Andres Jordan

has experienced in his 15 + years journey applying its principles in corporate, consulting and startup roles. For DT to be most effective, its principles need to go beyond the product development functions and flow into the rest of the organization. To meet an organization's goals, DT concepts and best practices need to be taught to all.
Andres Jordan will take us through a live case study intended to teach all the stages of the DT process experientially. The audience will participate via a live skit of an imaginary challenge to build a better backpack for a specific persona.
Click here to buy tickets!!!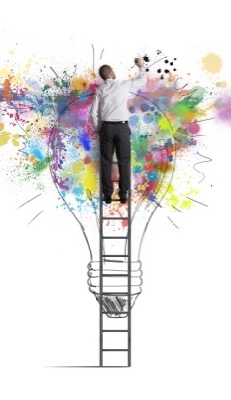 Meet Andres Jordan, Chief Innovation Catalyst & Certified Design Thinker
Andres has always been about the new and leading companies to innovate faster and doggedly. He is founder of Factor6 Innovation Strategies, a consultancy focused on the effective launch, management and nourishment of innovation ecosystems. He has 30 years experience in technology, all of it deploying, growing and nurturing innovations via the Internet — perhaps the greatest business disruptor of all time.
He currently serves as Executive Director for China Telecom Americas. Formerly he served as VP of Innovation for Deutsche Telekom, parent of T-Mobile. There he co-founded a global innovation department tasked with creating and accelerating product deployments in the digital content space. He resides in Alexandria, VA.
Andres is certifiably crazy about the power of the human creative spirit to drive positive change via innovation and empathic mindsets.
REGISTER: Wharton Club & Strategic Partners:
Wharton DC President's Club: Comp for Member or Guest
Other Wharton DC & Strategic Partners' Members & Guests: 30/person-Early Bird (through Nov. 29), then 35/person
Strategic Partners now include: Columbia Alumni Assn of DC; Bethesda Green
Non-Members: 45/person Early Bird (thru 11/29), then 50/person
All rates include lunch, program, networking
When:
Tuesday, 12/5/17 at 11:45am - 2:00pm | iCal
Where:
Bernstein Global Wealth Management
800 Connecticut Ave., NW, 11th Floor
Washington, District of Col 20006 United States
[ Get Directions ]
Look Who's Coming:
Alan Schlaifer
Wharton School Club of DC
Sandy Vasan
SV Associates
Angelina Jao
ICSD
Ulrike Szalay
Canines-n-Kids Foundation
Jordan Daugherty
Jean-Francois Orsini
Jean-Francois Orsini
Michele Bisceglie
Hellerman Communications
Kenya Pittman
VANTIX
Kristine Anderson
Joseph D'Aniello
Booz Allen Hamilton
Don Waymire
Booz Allen Hamilton
Roman Salasznyk
Booz Allen Hamilton
Nelly Kolodny, PhD
Mozzie Armor, LLC
David Gilson
Ruwan Salgado
... a total of 16 guests.
Note: to opt out from this list please sign in, go to My Account and change your preferences under My RSVPs.