Headliners Luncheon with World Bank President Dr. Jim Yong Kim
Wharton Club members & their guests are invited to Headliners Luncheon at National Press Club with the World Bank President
November 20, 2017 12:30 PM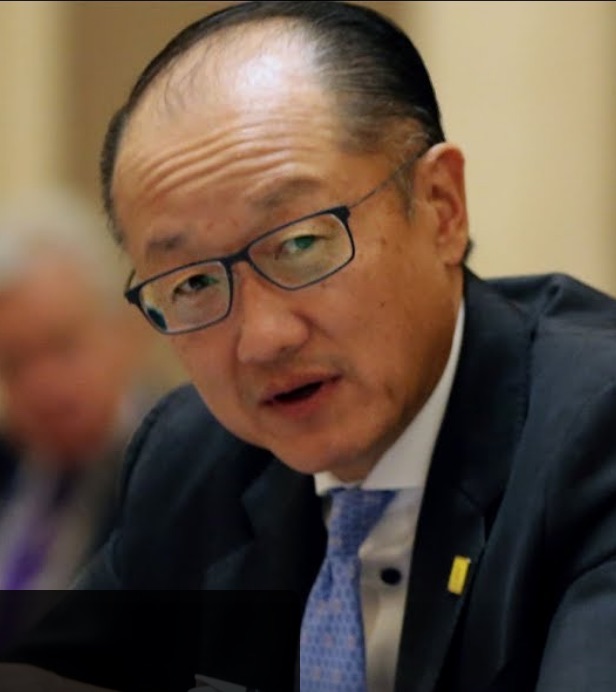 Location: Holeman Lounge
Jim Yong Kim, the 12th president of the World Bank Group, will appear at a National Press Club Headliners Luncheon on November 20 to outline recent trends in the global economy. He is also expected to discuss new ways to help women entrepreneurs, and the role of the private sector in maximizing development finance.
Kim began his first five-year term as World Bank Group president in July 2012 and was reappointed in September 2016 to a second five-year term. The World Bank Group is made up of five institutions that provide funding and technical assistance to countries and companies with the goals of ending extreme poverty by 2030 and boosting shared prosperity around the world.
Kim is the first World Bank Group President who did not come from the political or financial arena. His background is in public health, medicine, and academic leadership. He was a co-founder of Partners in Health, an organization that delivers health systems strengthening and provides community-based health care in poor countries. He went on to lead the World Health Organization's HIV/AIDS program. Immediately prior to being nominated and elected World Bank Group president, he served four years as President of Dartmouth College.
Schedule:
VIP Reception 12:00-12:30 p.m (you will be informed if your request is granted. PREFERENCE to President's Club & Lifetime Members)
Lunch from 12:30-1:00 p.m.
1:00-2:00 p.m.: The speaker's remarks and Q&A from the audience.
Please call Alan Schlaifer at 301-365-8999 if you'd to be considered to attend the reception (if there is one) from 12:30-1:00 pm with the speaker. (He may only bring a few guests, so early sign up helps; preference for President's Club and Lifetime Members).
Where: National Press Club, Ballroom, 13th Floor, 14th & F Streets, N.W., just two blocks from Metro Center
Metro, Parking: Metro Center; several private garages within a few blocks.
Attire: Business
Reservations: $39/person for current Wharton Club members and their guests only. You must reserve in advance on our site. We have only a limited number of seats, so Members may purchase seats only for themselves and up to three guests, if desired. (Photo: on the Natl Press Club website, press.org)
When:
Monday, 11/20/17 at 12:30pm - 2:00pm | iCal
Where:
The National Press Club, Holeman Lounge
529 - 14th Street, NW
Washington, DC 20045 USA
[ Get Directions ]
Enter Waitlist Here...
Look Who's Coming:
Anne Lantry
Sandy Vasan
SV Associates
Jennifer Wong
Betsy Hanlon
Climate Advisers
Darnley Howard
PAN Diaspora Capital Management
Kevin Dowdell
Dalya Partners
Chan Harjivan
PwC
Shabana Farooqi
PwC
Chis Robinson
Dalya Partners
Herb Simmens
Ronald Smith
Verdant Power Inc.
Marilyn Carlson
Angelina Jao
ICSD
... a total of 14 guests.
Note: to opt out from this list please sign in, go to My Account and change your preferences under My RSVPs.
Click here to reserve your seat(s)