Spirited Evening Featuring Award-Winning Organic Wigle Whiskeys from the Pittsburgh-Based Distiller
Wharton Club members & their guests are invited to the Press Club's Wigle Whiskey Tasting!
January 12, 2018 6:30 PM - 8:30 PM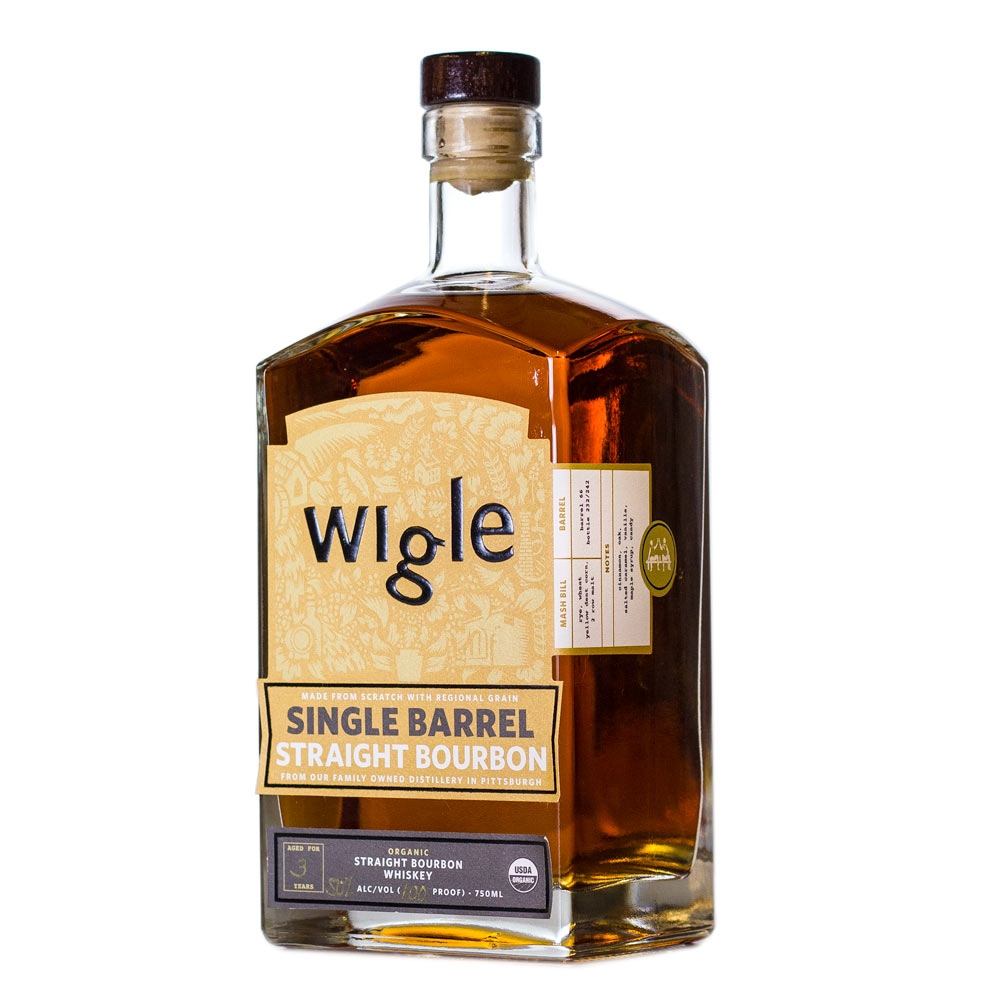 Location: Holeman Lounge
This event is open only to members of The National Press Club & their guests.
We are invited to join the Press Club's 110th president, after a year of "good spirits" by joining him at the National Press Club for a special cocktail, whiskey tasting and spirited story-telling with Director of Sales of Wigle Whiskey from Pittsburgh, PA.
You may remember that the Pittsburgh-based distillery provided whiskey at Mr. Ballou's inauguration last January. What better way to say thank you to Jeff Ballou for a great year of service than to welcome back a distillery from his hometown for one of his final events?
Admission is $20, but $15 "early bird" tickets will be available through Jan. 7.
Kentucky has long claimed to be the epicenter of American Whiskey, but Wigle distillery says the beverage was born in Pittsburgh, and throughout the 1700 and 1800s Western Pennsylvania was the epicenter of American Whiskey production.
Wigle Whiskey is named after Philip Wigle, a pioneering Pennsylvania distiller who was sentenced to hang for his unsinkable love of whiskey and unwittingly helped spark the Whiskey Rebellion. Today, Wigle Whiskey devotes an enormous amount of resources to innovation and making spirits the same way Wigle and his friends did when Pittsburgh was the center of American Whiskey; with an alembic copper pot still and locally-sourced organic ingredients.
To be served:

Organic Pennsylvania Rye
Organic Pennsylvania Bourbon
Organic Pennsylvania Wheat
Organic Ginever Gin
Barrel-Aged Cocktail
AND Delicious Hors d'Oeuvres, too!!!
Where: National Press Club, Ballroom, 13th Floor, 14th & F Streets, N.W., just two blocks from Metro Center
Metro, Parking: Metro Center; several private garages within a few blocks.
Attire: Business
Reservations:
President's Club and Lifetime Members; Comp for You and a Guest.
Other Members: $20/person for current Wharton Club members and their guests only. You must reserve in advance on our site. We have only a limited number of seats, so Members may purchase seats only for themselves and up to three guests, if desired. (Photo: on the Natl Press Club website, press.org)
When:
Friday, 01/12/18 at 6:30pm - 8:30pm | iCal
Where:
The National Press Club, Holeman Lounge
529 - 14th Street, NW
Washington, DC 20045 USA
[ Get Directions ]
Look Who's Coming:
Steve Lebischak
Asius
Lawrence Ross
Ross Financial Services Inc.
Alan Schlaifer
Wharton Club of DC
Helen Qubain
Guest of Helen Qubain
Maya Joelson
MetaPoint Advisors
Krisztina Pusok
Reason
... a total of 7 guests.
Note: to opt out from this list please sign in, go to My Account and change your preferences under My RSVPs.
Click here to reserve your seat(s)