A Dinner Conversation with Steven Clifford MBA '68 on the CEO Pay Machine
Join us for a discussion on executive compensation and corporate governance on Feb 5th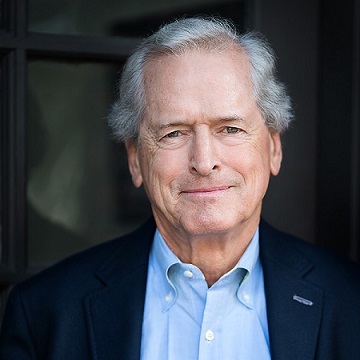 Monday, February 5th
Hogan Lovells
555 13th St NW Washington, DC 20004 (Metro Center)
6:30 pm - Start of dinner and drinks
7:00 pm - Start of talk
"So what happened in America that so much is now lavished on the executive class? And does it matter? To the second question Steven Clifford, a former chief executive at King Broadcasting and now the author of "The CEO Pay Machine," responds with an emphatic "yes." The outsize income, he thinks, feeds inequality and mistrust in our democracy. In response to the first question he argues that a system of compensation has emerged over the past four decades that rewards mediocre executives by stiffing shareholders, employees and society at large." --The Wall Street Journal

Tickets (all include program, full dinner, drinks and networking with Wharton & Harvard Club Members & Guests):
Wharton Club members and their guests: $45/person (includes full dinner and drinks)
Non-members: $65/person (includes full dinner and drinks)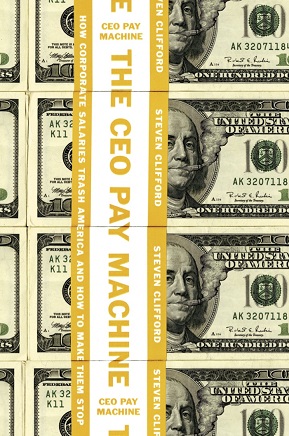 Immense CEO pay harms almost all large, publicly-traded American companies, impedes economic growth, hamstrings the 99% and weakens democracy.

In 2016 the average compensation for a CEO in the S&P 500 exceeded $34 million. THE CEO PAY MACHINE examines the processes and practices that produce such colossal pay. This complex, interactive system guarantees, with mathematical certainty, continued escalation of CEO pay. This pay system is not market-driven, creates perverse incentives, misaligns the interests of the CEO and shareholders, and neither effectively measures, nor rewards, nor motivates CEOs.
Excess CEO pay is but a small part of the costs this system inflicts on the companies that use it. The effects of CEO bonuses on employee morale, the short-term orientation and the perverse incentives are far more damaging. By encouraging massive stock buybacks rather than productive investment, the CEO Pay Machine hampers economic growth. Moreover, the Pay Machine is a principal driver of increasing income inequality in America that further impedes economic growth and undermines faith in democracy.

Why do company directors connive at this waste of corporate assets? In part, because the CEO is their friend and his or her compensation is not coming from their pockets. But as the book explains, corporate boards are collectively delusional; they accept as axiomatic beliefs about CEO compensation that are demonstrably false.

THE CEO PAY MACHINE proposes a simple solution to curtail excessive CEO pay and the harm it causes.

STEVEN CLIFFORD
Steven Clifford served as CEO for fourteen years, first for King Broadcasting Company and then for National Mobile Television. Prior to becoming a CEO, he was the Chief Financial Officer for King Broadcasting Company. As Special Deputy Comptroller for the City of New York from 1974 to 1977, Clifford played a key role in helping the city prevent bankruptcy. He has been a director of thirteen companies.

Since 2010 he has written a humor blog for The Huffington Post. http://www.huffingtonpost.com/author/s-clifford-658. He holds a BA from Columbia University and an MBA with Distinction from Harvard Business School. He modestly claims that retirement is the only thing he has done well in his life.
REGISTER:
Wharton Club members and their guests: $45/person
Non-members: $65/person
Ticket includes program, full dinner, and drinks
When:
7:30PM - 9:30PM Mon 5 Feb 2018 ( Timezone: Eastern )

Where:
Hogan Lovells
555 - 13th Street, NW 13th Floor
Washington, DC 20004 United States
[ Get Directions ]
Enter Waitlist Here...
Look Who's Coming:
Steve Lebischak
Asius Technologies
Katherine Tan
Millennium Challenge Corporation
Emily Smith
CBRE, Inc.
Philo Collins
... a total of 4 guests.
Note: to opt out from this list please sign in, go to My Account and change your preferences under My RSVPs.