WHARTON - HBS CLUB LEADS COUNCIL - Beth Berman: Crystallize Your Value for Bottom Line Productivity, Revenue & Profitability
Join us at to meet other Wharton Club & HBS Club Members.
We meet on the 3rd Wednesday of every other 3rd month to promote & build each other's businesses
What: The Wharton-Harvard B-School Club Leads Council of DC is a regular business networking forum designed to grow member businesses through direct leads, information, best practices and support.
Specifics on this session:
Join us Wednesday, May 16 from 12:00 - 1:30 at the offices of Optimal Networks for this compelling presentation:
Crystallize Your Value for Bottom Line Productivity, Revenue and Profitability

You are not alone in what you do, but:

How do you differentiate and distinguish your/your company's value?
How do you attract and keep good customers?
How do you attract, energize, and keep best-fit team members—across generations?

To differentiate and distinguish your business in a fickle, disruptive marketplace:

Forget Value Propositions – Make Value Connections™!
While your competition is marketing WHAT they do:

Unleash WHY-based, Compelling Communications Strategies to:

Boost your Sales, Profitability and Productivity Metrics
Attract and create glue-like stickiness with ideal Customers and Team Members

Acquire your sustainable Competitive Advantage 3 ROI-Impacting, Game-Changing Takeaways: Crystallize your real value

Attract and align team members who commit to you and your collective win
Inspire raving, referring customers who buy in, buy more and sell your value

BIO: Beth Perl Berman, Compellications™ Speaker, Workshop Leader and Coach:

Beth is driven to make a profound, positive impact on forward-thinking leaders and teams. Her insights from 25+ years of Marketing, Sales, Business Development, Recruiting, and Job Search Coaching significantly impact productivity, profitability and revenue.
Beth's Compellications™ (Compelling Communications) approach compels your customers–and your people—to buy in, connect and advocate for your success.
A nationally recognized Public and Peer-Group Speaker, Beth leads high-impact, high-energy engagements. Her workshops generate In-the-Room Results™.
In real time, Beth helps you create crystal clear, repeatable messaging that team members and customers connect to. Her highly-interactive workshops and presentations empower Marketing, Sales, Team Building and Culture.
Beth is a Rostered Vistage Speaker, Certified GlobalCEO Advisor, Association for Enterprise Growth Advisor, and a Certified KnowYourWHY™ Coach. She has delivered highly-rated presentations and workshops to: Vistage, Leadership Montgomery, Wells Fargo, XPX, National Association for Entrepreneurs and Business Owners (NABOE), COO Forum, CEO Focus, the American Marketing Association and many leadership seminars, groups and client companies.

Who Should Attend:

Every a business owner, CEO, marketing or executive, or sales person, understanding your current - and prospective - who wants to be more effective in

Building a team with a more effective and enjoyable workplace
Generating stronger alliances within your organization and outside it
Creating longer term sustainability
When: 12:00 pm to 1:30 pm on 3rd Wednesday of every third month - mark your calendar:
2018 Schedule - Mark Your Calendar - topics and speakers to be announced:
February 21

May 16

August 15

November 14
Where:
MD: Meets this month at the offices of Optimal Networks, Inc. 15201 Diamondback Drive, Suite 220, Rockville, MD 20850 . Parking is available in lot in front and rear of the building. You need to get a parking pass in advance (or from Lauren Meineke at Optimal after you arrive, to post on your windshield) to avoid possible ticketing and towing.
Cost: Early Bird: Lunch costs $25/person for inclusive of tax, tip and non-alcoholic beverages, for meal and non-alcoholic beverage selections, for current Wharton Club & HBS Club members, through the prior Friday. If you're a Member, you may also bring up to 3 guests at the same per person rate for this OPEN SESSION.
After that, online or walk-in: 35/person. You pay only for the meetings you attend (unlike some other groups where you pay each time, whether or not you attend).
In addition, non-members pay $35/person and normally need advance approval to attend, unless it's an OPEN session (no advance approval needed), such as this one.
***********Click here to register.

Who: You! If you are a committed owner or leader of a business in the DC area who wishes to benefit from the support and exchange of like-minded leaders. Requirements for membership are simple:
You must be a Wharton alum and a current member of the Wharton Club or HBS alum and current member of HBS Club, or invited by a Member of one of those Clubs and approved by the Council.
You must be willing to regularly attend and participate in WHBSLC meetings
You may not have a competitive conflict with a current active WHBSLC member.
Contact Heinan Landa for more information or answers to any questions you may have: hlanda@optimalnetworks.com
When:
12:00PM - 1:30PM Wed 16 May 2018 ( Timezone: Eastern )

Where:
Optimal Networks
15201 Diamondback Drive Suite 220
Rockville, MD 20850 USA
[ Get Directions ]
Look Who's Coming:
Edward Snyder
Snyder Cohn
Stephanie Katz
Helen Qubain
Jeffrey Adler
Dale Corirossi
Potomac Capital Group
Igor Eberstein
Eberstein Research and Consulting
Sonny Bloom
Michael Moriarty
... a total of 8 guests.
Note: to opt out from this list please sign in, go to My Account and change your preferences under My RSVPs.
-------------------------------------
About the DC Wharton-Harvard B-School Club Leads Council:
What It Is, Why It May Be Good for You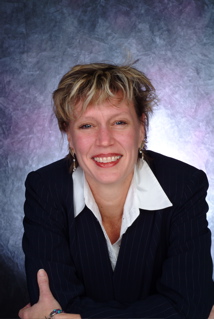 By Jeanne Rossomme, WG88, Roadmap Marketing
The Wharton Leads Council of DC founded by Heinan Landa has been a positive force for Wharton Club of DC members for well over a decade, and is still going strong. . As a successful entrepreneur of a growing IT company (Optimal Networks), Heinan was looking for opportunities to both gain and share new clients. Heinan's energy and commitment have set the tone for what is now a dynamic, supportive group of entrepreneurs and business leaders.
At the end of 2007, we surveyed current members on the value of belonging and actively participating in the Leads Council. Their comments were many but can be summarized in a few key areas, and in general, even at this time, the same points remain keystones of the Wharton Leads Council, now in its 6th successful year:
Sharing of direct business leads
The focus of the Wharton Leads Council continues to be on the passing of direct and indirect business leads. Each session, members report back on contacts given and received for new clients, potential inve
stors, employees and suppliers. Each member has a testimonial on how the WLC has helped grow his or her business.
The WLC has provided me with high quality business associates that have helped me take my business up several notches. The group has also provided me with a plethora of direct business leads and even one successful acquisition target. None of these things would have been possible without the tremendous friendship and support of all the group members.
I have received several direct client referrals (and each one was a surprise, sometimes even coming from people no longer active in the group).
Camaraderie and support
With the shared Wharton experience, WLC members provide support and energy to one another. The atmosphere of WLC meetings is relaxed and non-threatening, constructive and positive.
WLC is a secure, nonjudgmental audience for vetting ideas and business solutions.
Great caliber of folks to network with; everyone seems so willing to help you when you ask for it - whether it's on a issue you're facing in managing your business or a contact that you're looking to make.
Sharing of small business owner best practices

Each month a WLC meeting is dedicated to a "Member Spotlight". (New members are invited to host one of these sessions after six months of active participation in the group.) The host member provides a business overview so that the entire group better understands the direction and needs of the business. In addition, the member share best practices in their area of expertise so that all in the group may benefit.
The group has been tremendously valuable in terms of providing a true group of "peers" with whom to exchange ideas and advice, and in terms of general networking. It is difficult for Wharton Alumni to find "peers" outside of the Wharton community!
Sharing of functional and industry expertise

At regular intervals throughout the year, the WLC dedicates certain meetings to "roundtable" discussions. Focused on a particular functional or industry discipline, these sessions allow members to discuss current dilemmas or goals and gain the feedback of their peers.
Extremely good value in getting sounding board to one's new business ideas and old problems from bright, capable and friendly members.
Jeanne Rossomme is President of RoadMap Marketing, providing marketing expertise and direction to small businesses.
&&&&&&&&&&&&&&&&&&&&&&&&&&&&&&&&&&&&&&&&&&&&&&&&&&&&&&&&&&&&&&&&&&&&&&&&&&&&&&&&&&&&&&&
To learn more about the Wharton Leads Council, email Heinan Landa at hlanda@optimalnetworks.com or call
at (240) 499-7900.
You can also go to www.optnw.com/page/wharton for a list of current Council members and links to other useful Leads Council pages.
And mark your calendar to make your mark in your business, with the benefits being shared by members of the Leads Council!