WHARTON - HBS Strategic Forum - Business Intelligence: Close More Deals & Get Better Terms
Join us at to meet other Wharton & HBS Club Members & others from top schools and high achievers
We meet every other month to promote & build each other's businesses
What: The Wharton-Harvard B-School Club Stategic Forum (formerly Leads Council) is a regular business networking forum designed to grow member businesses through strategic input, best practices, direct leads, information, and support.
Overview of this session:
When you have winnowed the field of acquisition targets to a few promising prospects, the real investigation begins. Traditional due diligence, performed by lawyers and accountants, is important to the deal, but you may need to augment these services with those of an investigator capable of performing background checks, uncovering hidden liabilities and determining the real reason for sale. An ounce of prevention is worth a pound of cure: why not cut the potentially serious risks and costs of fraud?

A similar approach may be needed and valuable in many other contexts, such as checking out potential suppliers and customers, key executive hires, angel and venture investments, and more, both in the U.S. and abroad.

In this seminar, learn what investigative techniques are appropriate, when they are necessary, and what you may be able to do on your own - and when you need an expert. Larry Ross, president of Ross Financial Services, Inc., will enlighten you about the importance of expert discovery and analysis to enhance what databases and official documents provide.

To learn more, CLICK HERE to view a video about this program and the takeaways you will gain from attending.
About the Speaker
Larry Ross earned his law degree at the University of Michigan. Upon graduation he spent ten years in the Justice Department's Honors Program trying tax cases in federal courts throughout the country. He went on to serve as Chief Counsel to a House Ways and Means investigations subcommittee.

Before founding Ross Financial Services, Larry was senior partner in a Washington law firm that specialized in tax and securities law. He successfully litigated tax cases at the trial and appellate levels, as well as before the U.S. Supreme Court. Throughout his career, Larry has guided clients through mergers, acquisitions and investment issues.

Larry is often asked to speak about the methodology he has developed for locating and analyzing business intelligence. He was co-leader of The Art of M&A, a University of Michigan Business School conference for automotive executives. Many of the same principles he discussed in that course can be applied to other industries and contexts.
About Ross Financial Services
Ross Financial Services, Inc. is a financial investigations firm focused on helping the business

community and its advisors to minimize the risks of doing business in today's competitive environment.

RFS understands that accurate intelligence is crucial to making sound business decisions. Tenacity, resourcefulness and creativity result in customized investigations that serve individual needs, deadlines and budgets.
Join us Friday, June 14, 2019 from 12:00 - 1:30 at the Washington Institute for Business, Government & Society, 2112 Pennsylvania Ave., NW, Suite 620, DC 20037 (between Metro stations at GW/Foggy Bottom and Farragut W (Blue, Orange, Silver lines). Parking garages also nearby. We'll probably have this up in the rooftop room, with fabulous views of DC!
Who Should Attend:

Whether you're a business owner, CEO, COO, CFO, marketing or business development executive, or sales person, understanding your current - and prospective - suppliers, customers, executives, acquirers, and possible acquisition targets. You need not be a Wharton or HBS alum, or member of one of their alumni clubs to attend. All are welcome.
Register - Members - of Wharton, HBS or Strategic Partner Club: Early Bird, thru Friday, June 7: 19/person, inclusive, for full lunch, program, networking. After: 29/person
Non-Members:

Ea

rly Bird, thru Friday, June 7: 29/person, inclusive, for full lunch, program, networking. After: 39/person
When: 12:00 pm to 1:30 pm on 1st (or in case of June, second) Friday of every other month - mark your calendar:
2019 Schedule - Mark Your Calendar - topics and speakers to be announced:
April 26

June 14

August 2

October 4
December 6
***********Click here to register
.

Who: You! If you are:
A committed owner or leader of a business (or professional practice) in the DC area who wishes to benefit from the support and exchange of like-minded leaders. Requirements for membership are simple:
Willing to regularly attend and participate in our meetings
Willing and able to help promote this to others in your network who might benefit, and support this.
When:
12:00PM - 1:30PM Fri 14 Jun 2019 ( Timezone: Eastern )

Where:
Washington Institute for Business, Government & Society
2112 Pennsylvania Ave., Suite 620
Washington, District of Col 20037 United States
[ Get Directions ]
Look Who's Coming:
Alan Schlaifer, President
Wharton Club of DC
Eliot Shatzman, SVP
Merrill Lynch
Andy Chalonec
Cost Caddies
Jennifer Tabones
Denis Chazelle
French-American Chamber of Commerce
Helen Qubain
Story Goldmine
Jason Stern
Braddock Communications
Jean-Francois Orsini
Wharton Club of DC
Lawrence Ross
Ross Financial Services, Inc.
Brian Barnett
The Barnett Company
Arlene Marie Lorica, MD
VIP
Gary Loberg
Mameluke Ventures
Marya Pickering
Daniel Morgan Graduate School of National Security
Leni Berliner
Jeffrey Adler
Adler Solutions, LLC
Lori Brown-Simmons
Ruwan Salgado
SHAORAN li
Jim Grapek
Guest of Jim Grapek
Aundrea Paulett, Dir., Communications
Embassy of Afghanistan
Ines LeBow
Enterprise Transformation Solutions LLC
... a total of 22 guests.
Note: to opt out from this list please sign in, go to My Account and change your preferences under My RSVPs.
-------------------------------------
About the DC Wharton-Harvard B-School Club Strategic Forum (formerly Leads Council):
What It Is, Why It May Be Good for You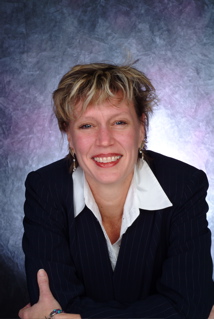 By Jeanne Rossomme, WG88, Roadmap Marketing
Founded as the Wharton Leads Council of DC and founded by Heinan Landa in 2003, this Special Interest Group has been a positive force for Wharton Club of DC and Harvard B-School members for well over a decade, and is still going strong. . As a successful entrepreneur of a growing IT company (Optimal Networks), Heinan was looking for opportunities to both gain and share new clients. Heinan's energy and commitment have set the tone for what is now a dynamic, supportive group of entrepreneurs and business leaders.
At one point, we surveyed current members on the value of belonging and actively participating in the Leads Council. Their comments were many but can be summarized in a few key areas, and in general, even at this time, the same points remain keystones of the Wharton Leads Council, now in its 16th successful year:
Camaraderie and support
With the shared Wharton experience, WLC members provide support and energy to one another. The atmosphere of WLC meetings is relaxed and non-threatening, constructive and positive.
WLC is a secure, nonjudgmental audience for vetting ideas and business solutions.
Great caliber of folks to network with; everyone seems so willing to help you when you ask for it - whether it's on a issue you're facing in managing your business or a contact that you're looking to make.
Sharing of small business owner best practices
Each month a WHLC meeting is dedicated to a "Member Spotlight". (New members are invited to host one of these sessions after six months of active participation in the group.) The host member provides a business overview so that the entire group better understands the direction and needs of the business. In addition, the members share best practices in their area of expertise so that all in the group may benefit.
The group has been tremendously valuable in terms of providing a true group of "peers" with whom to exchange ideas and advice, and in terms of general networking. It is difficult for Wharton Alumni to find "peers" outside of the Wharton community!
Sharing of functional and industry expertise
At regular intervals throughout the year, the WHLC dedicates certain meetings to "roundtable" discussions. Focused on a particular functional or industry discipline, these sessions allow members to discuss current dilemmas or goals and gain the feedback of their peers.
Extremely good value in getting sounding board to one's new business ideas and old problems from bright, capable and friendly members.
Sharing of direct business leads
The focus of the Wharton-HBS Leads Council had been on the passing of direct and indirect business leads (but is now switching more to strategic input). Each session, members report back on contacts given and received for new clients, potential investors, employees and suppliers. Each member has a testimonial on how the WHLC has helped grow his or her business.
The WHLC has provided me with high quality business associates that have helped me take my business up several notches. The group has also provided me with a plethora of direct business leads and even one successful acquisition target. None of these things would have been possible without the tremendous friendship and support of all the group members.
I have received several direct client referrals (and each one was a surprise, sometimes even coming from people no longer active in the group).
Jeanne Rossomme is President of RoadMap Marketing, providing marketing expertise and direction to small businesses.
&&&&&&&&&&&&&&&&&&&&&&&&&&&&&&&&&&&&&&&&&&&&&&&&&&&&&&&&&&&&&&&&&&&&&&&&&&&&&&&&&&&&&&&
To learn more about the Wharton Strategic Forum, email Alan Schlaifer: CLICK HERE
And mark your calendar to make your mark in your business, with the benefits being shared by members of the Leads Council!