To Celebrate Club's 50th Anniversary, a Star-Studded Galaxy of Honorees
His Excellency Emanuel Gonzalez-Revilla, W'88, Ambassador of Panama to the United States
Stephanie Dulitz Katz, WG'90, Founder & President,

CETA Benefit Consulting Group, LLC

David Morey

,

W'78, Chairman & CEO DMG Global and Vice Chairman, Core Strategy Group

Jeffrey E. Grass

, WG'99, Founder & Chairman, buySafe, LiveSafe and HUNGRY Marketplace
In Memoriam:

Dr. Ann E. Kelley

, CW'76, PhD, World-Renowned Behavioral

Neuroscientist

Thomas F. Lantry

, WG'67, Entrepreneur & Philanthropist

​Meet our Honorees for our Golden Anniversary Gala:
His Excellency Emanuel Gonzalez-Revilla, W'88, Ambassador of Panama to the United States
Emanuel Gonzalez-Revilla was appointed to serve as the Ambassador of the Republic to the United States by the newly elected President of Panama, H.E. Juan Rodriguez, in August 2014. Ambassador Gonzalez-Revilla presented his credentials to the President of the United States on September 14, 2014.
Born and raised in Panama City, Panama, Ambassador Gonzalez-Revilla was educated in the United States, first attending the Peddie School in Hightstown, NJ. He later earned a BSE in Finance from the Wharton School of the University of Pennsylvania and a Master's Degree in Accounting from the University of Miami.
Prior to his appointment, Ambassador Gonzalez-Revilla was a renowned businessman with vast experience in a broad array of industries, founding and leading a range of successful endeavors in the private sector. Until August 2014, the Ambassador served in various capacities, including:

Chairman and Co-Founder of both Panama Power Holdings, Ltd., a clean-energy venture, and Melones Oil Terminal, Inc., a full-service fuel storage facility in the Pacific entrance of the Panama Canal
Vice Chairman of Trader Tankers, Ltd., a premier barge and bunkering operation providing fuel to ships crossing the Panama Canal.

In addition, the Ambassador is on leave as a Member of the Board of the following companies:

Banco General, S.A., the largest privately-owned bank in Panama
Cable Onda, S.A., Panama's largest Cable TV MS0 and full-service telecommunications provider
Medcom Holdings, Inc., a Broadcast Television Holding company
MHC Holdings, Inc., a family-controlled, publicly traded holding company with investments in financial services and telecom
Empresa General de Inversion, the largest publicly traded company in Panama
GRB Management, a private equity/asset management company
Torres Andinas, a tower company developing and leasing built-to-suit wireless towers in Colombia and Peru
Metro Park, a 100 hectare mixed-estate development in Panama City
Costa del Este Business Park, a Class A office park in Costa del Este, Panama
Petroleos Delta, S.A., the largest fuel distribution company

Ambassador Gonzalez-Revilla is a Member of the Board of Overseers of the Graduate School of Education of the University of Pennsylvania and has been a member of the Young President Organization since 2004.
Ambassador Gonzalez-Revilla and his wife Luciana have two sons, Emanuel III and Alejandro.
CLICK HERE to learn more or Register for the Gala Wharton Award Dinner.
STEPHANIE DULITZ KATZ, WG'90, Founder & President, CETA Benefit Consulting Group, LLC
Stephanie Katz is the founder and principal consultant of CETA Benefit Consulting Group, LLC (CETA). She has over 30 years experience in the design, implementation, communication, and administration of human resources and employee benefit programs and has worked for a variety of organizations i

ncluding:ADP Benefit Services, T. Rowe Price, Ernst & Young, and Coopers & Lybrand.

Since its establishment in 1997, CETA has provided a wide range of niche benefit and human resources consulting and administration services to clients across all business sectors including non-profit, commercial, and government. Also, clients have spanned across most industry types and sizes. Such broad multi-disciplinary experience helps assure that clients benefit from best thinking and analysis to meet their specific needs and objectives. Some specialty consulting services include: onsite technical and administrative support, compliance and operational audits, training program design and delivery, mergers and acquisition, due diligence and integration services, and outsourcing.

Born and raised in New Orleans, Stephanie attended Brandeis University, where she was elected into Phi Beta Kappa and selected as graduation speaker by the Psychology faculty. She graduated Magna Cum Laude with a BA in Psychology and a program minor in Elementary Education.
At Wharton, she served as Chairman of the Excellence-in-Teaching Committee and as a speaker at her graduation. She received her MBA with a Concentration in Insurance.
Also, she is an Enrolled Retirement Plan Agent, a Certified Pension Consultant, a Qualified Pension Administrator, a Resident Broker for Life/Accident and Health, and a Certified Identity Theft Risk Management Specialist.
Since graduating from Wharton, Stephanie has dedicated significant time and energy in giving back to both her profession and her community.

Her ten years in leadership roles for the American Society of Pension Actuaries (ASPA) supported efforts to educate other pension professionals and enhance the retirement system. In 1990, she joined the Education and Examination Committee where she helped develop national courses and certification exams for pension consultants. She went on to become ASPA's National Education Chairperson. In 1995, she began serving on their Board of Directors. And, over the years, she was Managing Editor of their newsletter and served on their Membership, Public Affairs, and Government Affairs Committees. While Congressional Outreach Chair, she helped produce a video on meeting with a Congressman which provided guidance for ASPA members during their advocacy meetings on the Hill.
For over 20 years, she has helped to further the development and education of benefits professionals through her active participation and leadership roles in WEB (Worldwide Employee Benefit Network) at the local and national levels. She currently serves as Secretary of the National Board.
Perhaps the largest recipient of her community service has been The Arc Montgomery County, where she has helped in efforts to change the way people with intellectual and developmental disabilities interact with their communities. About 15 years ago, she encouraged her clients to use participants in The Arc's vocational and day services to assemble benefit open enrollment packets. Then, for several years, she served on the Arc's Business Advisory Committee which helped to launch a shredding service. In more recent years, Stephanie has assisted with development and marketing efforts for The Arc's Thrift Store, actively participated on several committees, and served on their Board and in multiple officer roles. Last year, she received the Board Member of the Year Award, and on June 22, 2018 Stephanie is being installed as President of the Board of Directors.
For the last four years, Stephanie has served as Communications Chair and Board member of The Greater Washington Chapter of the Brandeis National Committee (BNC). At each month's Board meeting, she provides updates on events, students, alums, professors, and research, all of which help to keep the BNC members better connected to Brandeis as they focus on fundraising efforts. There's even interest in rolling out such an update program nationally so that all of the other chapters would benefit.
Active in other professional and community organizations, she has served on the Executive PTSA Board of Montgomery Blair High School and as Editor of their newsletter, the Programming Committee for the HR Leadership Forum, the Membership Committee of the Greater Bethesda Chamber of Commerce, and is a charter member of both the Wharton Leads Council as well as XPX DC Metro (Exit Planning Exchange) and an active member of MCSHRM (Montgomery County Society for Human Resource Management).

Stephanie resides in Silver Spring, Maryland and has two children.
CLICK HERE to learn more or Register for the Gala Wharton Award Dinner.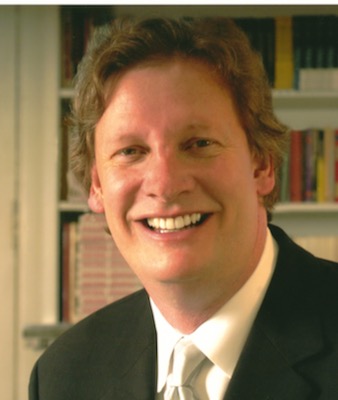 DAVID MOREY, W'78, Chairman & CEO DMG Global and Vice Chairman Core Strategy Group

David Morey, founder, Chairman and CEO of DMG Global and Vice Chairman of Core Strategy Group, is one of America's leading strategic consultants. He is the award-winning co-author of The Underdog Advantage (McGraw Hill), and has helped add hundreds of millions of dollars in revenue and value to a wide range of Fortune 500 companies. David has worked with some of the world's top business leaders—and with five Nobel Peace Prize winners and sixteen winning global presidential campaigns, including those of the 44th President of the United States, Barack Obama.

In global politics, Mr. Morey has advised Philippines President Corazon Aquino, Russian President Boris Yeltsin, Mexican President Vicente Fox, Korean President Kim Dae Jung, Korean President Park Geun Hye and many others. In business, he has worked with a range of successful start-ups and small businesses, and his corporate clients include GE, Bancomer, TD Ameritrade, CVS, Verizon, Pepsi, Mars, KPMG, McDonald's, Microsoft, News Corp., Nike, P&G, Disney, Visa, The Coca-Cola Company, Linked-in, TPG, American Express, NBC, Samsung, Deloitte and many others.
Over the years, David has served as Adjunct Professor of International Affairs at Columbia University and currently teaches at the University of Pennsylvania. Recently, he was Chairman of the Council on Foreign Relations' Task Force on Public Diplomacy and served as Co-Chairman of the Fund for Peace. Mr. Morey was a four-time All-American Decathlon competitor, IC4A Champion and a member of several U.S. national teams.
CLICK HERE to learn more or Register for the Gala Wharton Award Dinner.
Jeffrey E. Grass

, WG'99, Founder & Chairman, buySafe, LiveSafe and HUNGRY Marketplace
Founder, PayMyBills.com
Board of Visitors, James Madison University
Jeff Grass is a serial entrepreneur and proven leader with a track record of building great teams and successful businesses.

Jeff is the Chairman & CEO of HUNGRY (www.TryHungry.com), the first ever platform that connects offices to top local chefs in an ultra-reliable and super cost efficient way.
Jeff is also the Chairman & CEO of buySAFE, Inc. (www.buySAFE.com) – a $40 million venture-capital backed (Grotech Ventures & Core Capital Partners) ecommerce conversion optimization company that builds trust to make online shopping safer and more confident for buyers and more profitable for online merchants.
He is also Chairman (and former CEO) of LiveSafe, Inc. (www.LiveSafeMobile.com), a venture-backed (IAC Corp., Hearst Corp. & FedEx founder/CEO, Fred Smith) mobile safety and anonymous communications platform which crowdsources safety insights and actionable intelligence that safety and security professionals can leverage for better situational awareness, evidence gathering and emergency response.
In 1998, Jeff co-founded PayMyBills.com, an online bill management service. The company was a success story in the dot com era, growing to more than 200 people prior to its sale for $67 million.

Jeff previously worked as an eBusiness Builder and strategy consultant for McKinsey & Co. and as an Executive-in-Residence Professor at James Madison University. Early in his career, he was a Regional Manager for Travelers Property & Casualty's bond organization where he co-led the development of a new division that wrote large surety bond guarantees for technology companies.
In 2015, Governor Terry McAuliffe appointed Jeff to serve on the Board of Visitors at James Madison University (www.jmu.edu), and he has served as the Chair of the Audit Committee since 2017. He also serves on the Board of James Madison Innovations, Inc., on the Executive Committee for the Washington, DC YPO Chapter, as a NexGen Investment Partner (https://nextgenvp.com/) and advises a number of emerging companies in the Washington, DC area.

Jeff earned his MBA from The Wharton School, University of Pennsylvania in 1999 and in 2012-13 served as an Entrepreneur in Residence at The Wharton School. In 1992, he earned a BBA in Finance and Economics from James Madison University, where in 2002 he was the youngest person in the school's history to win James Madison University's Distinguished Alumni Achievement Award.
Jeff now lives in Arlington, Virginia with his wife Michelle and two young children, Grayson and Riley. He is an avid international traveler and has a history of running marathons barefoot, Tough Mudders and adventure races, though lately he's mostly just an Orange Theory fanatic and loves spending time with his family.

CLICK HERE to learn more or Register for the Gala Wharton Award Dinner.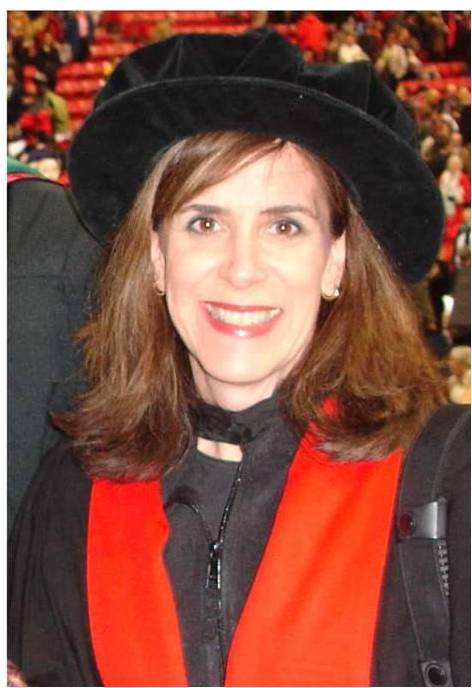 ​

In Memoriam:

Dr. Ann E. Kelley

, CW'76, PhD, World-Renowned Behavioral

Neuroscientist (1954-2007)

​In 1976, Ann Kelley became the first graduate of the Biological Basis of Behavior Major in Penn's history, a discipline she helped design. Building on her preeminent Penn education, at the time of her premature death from cancer, Ann was one of the leading behavioral neuroscientists in the world. As an eminent researcher and educator, she made major contributions to the study of reward and behavior and brain anatomy, first at the University of Bordeaux in France and later in teaching positions at Harvard, Northeastern University, and the University of Wisconsin, where she held the position of Distinguished Neuroscience Professor.

Ann conducted important research on brain mechanisms underlying drug addiction and obesity. She was a pioneer for women in science and launched the successful careers of a generation of neuroscientists through her mentoring and teaching. She authored more than 130 peer-reviewed scientific papers and served as editor–in-chief of Behavioral Neuroscience. Her laboratory research was funded for more than two decades by the National Institutes of Health and the National Science Foundation.
She became a key figure in the revival of interest in the neural control of feeding behavior and obesity. This work received attention in the popular press, including segments on the BBC and the CBS Evening News. Ann was also invited to speak at a Nobel symposium on this work at the Karolinska Institute in Stockholm, Sweden, in 2005. In 2006, she received the Society for Neuroscience Mika Salpeter Lifetime Achievement Award. Ann's work is widely recognized for advancing our understanding of the neurobiology of reward, motivation and addiction.
In 2007, Ann's family, friends and colleagues established the Ann E. Kelley Memorial Scholarship at Penn to celebrate her incredibly rich and inspiring life. Penn's President, Amy Guttman praised the Scholarship as a "wonderful tribute that will have a lasting impact on the lives of countless students", noting that "by honoring Ann Kelley, you are helping to change the lives and support generations of Penn women."
In view of growing health challenges from opioid addiction, obesity, and related diseases, such as diabetes in the United States and abroad, her work and its legacy are also having dramatically impact and importance to millions of our fellow citizens in this nation and many others around the world.
To learn more about this amazing woman and her legacy, or to contribute to the Ann E. Kelley Memorial Scholarship at Penn, CLICK HERE.

CLICK HERE to learn more or Register for the Gala Wharton Award Dinner.

Thomas F. Lantry

, WG'67, Entrepreneur & Philanthropist (1941-2017)

Captain Thomas F. Lantry, USPHS, went to be with our Lord on May 5, 2017.

He was born in White Plains, NY on July 11, 1941.

He attended Archbishop Stepinac High School in White Plains, NY.

Tom graduated in a dual-degree program from the University of Notre Dame, receiving a BA in Liberal Arts in 1963 and a BS in Electrical Engineering in 1964.


Tom went to work for US Steel Corporation in Pittsburg, California, and began working for IBM Corporation on early computers when he was drafted into the US Public Health Service as an electrical engineer, assigned to NIH to work on early computer-aided diagnostic tests. Tom's love of the US Public Health Service continued as a reserve officer all of his adult life. He holds the rank of Captain (O6).

Tom returned to work at IBM and left to attend the Wharton School of the University of Pennsylvania, where he obtained an MBA in 1967.

Upon graduation from Wharton, Tom was involved in various government contracts, including owning and operating mail distribution centers.
In the late 1970's, Tom began an interest in historic restoration. He restored a 1769 building owned by the National Park Service in Philadelphia, Pa.to its former glory. He then purchased and restored an 1842-era building in Winston-Salem, NC. This building is still operating as the Augustus T. Zevely Inn. In 2007, Tom purchased a 1923-era business railcar, which he lovingly restored and operated.

Throughout his life, Tom was a quiet philanthropist. He supported the University of Notre Dame, Johns Hopkins University, the US Public Health Service Foundation, multiple groups for disabled veterans, children and the hungry. Everything Tom's hand touched was done to perfection. In addition to being a very hard worker who strove always for excellence, Tom was an accomplished outdoorsman. He enjoyed canoeing, fishing, hunting, hiking, biking and golfing. His many wonderful friends often joined him in these activities. His love of his red setters was legendary.
Tom is adored by his wife, the former Anne Devers Taylor; his stepdaughter, Anne Marie Rogers, her husband Gary Lynn Rogers; Tom's stepson Robert William Taylor; and one grandson, Garrison Rogers. Tom is also survived by his sister, Joan Lantry O'Leary; his niece Carolyn O'Leary; two nephews, Stephen O'Leary and Michael O'Leary; three great nieces and two great nephews. A Mass of Christian burial was celebrated in Long Eddy, New York.

CLICK HERE to learn more or Register for the Gala Wharton Award Dinner.