Gourmet Dinner with Italian Culinary Expert & Cookbook Author Francine Segan
On Tuesday, April 17, 2018, the Fourth Estate Restaurant will host a dinner featuring Francine Segan and delicious dishes from her new publication, Pasta Modern
Sign up NOW, as this will sell out quickly!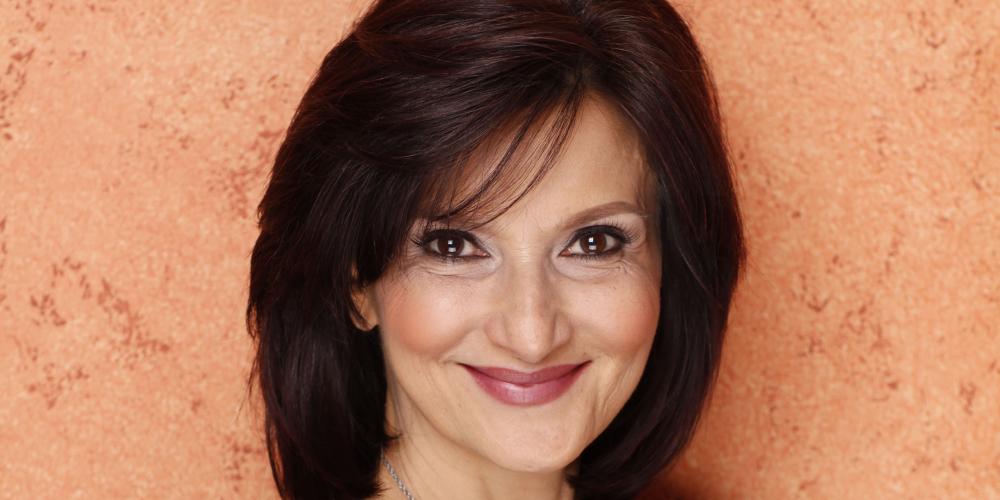 On Tuesday, April 17, 2018, the Fourth Estate will host an Italian wine dinner and lecture. As you enjoy the wines of Tuscany, Italian cultural expert Francine Segan will discuss the ancient and varied culinary specialties of Emilia-Romagna; a region that has the most specially protected foods than any region in Italy.
The dinner is runs from 6:30 pm to 9:00pm. A ticket includes a copy of Ms. Segan's ever relevant book, "Pasta Modern," recipes from which will be part of the evening's dinner. Wines are from the respected Castello di Gabbiano in Tuscany.
Francine Segan is one of the foremost experts on Italian cuisine. She is a noted food historian and James Beard-nominated author of six books including one of her most recent, Pasta Modern: New & Inspired Recipes from Italy.
She hosts the i-italy TV series Americans who Love Italy and has appeared s on the Today Show and Early Show. She has also been featured on PBS, the Food Network and History, Sundance and Discovery channels.
She lectures across the USA and is a frequent guest speaker at the Smithsonian Museum in DC, NYC's cultural center, the 92Y, the Virginia Fine Arts Museum and Museum of Natural History in NYC. She recently moderated a Tribeca Film Festival panel on food in film with Isabella Rossellini and Stanley Tucci.
Francine co-edited Entertaining from Ancient Rome to the Superbowl, a 2-volume encyclopedia, a finalist for the coveted Gourmand World Cookbook Award given in Paris. She writes for magazines including Epicurious, Saveur and Organic Life. She recently wrote a twelve-page cover feature on Italian chocolate desserts for La Cucina Italiana magazine.
Celebrity Chefs and Restaurateurs Jean Georges Vongerichten and Daniel Bouloud have noted, "Francine does a wonderful job of translating ancient recipes for use in today's kitchen… [She] delves passionately into…music and food and shows us that when combined, they truly delight the senses, nourish the body, and warm the heart
April 17,, 2018 6:30 PM
Location: 4th Estate Restaurant, National Press Club, 14th & F Sts., NW, 13th Floor
This is a ticketed event. THIS WILL SELL OUT quickly.
Hors d'oeuvres start at 6:30pm; dinner at 7:00pm.

The five-course meal will be from her popular recipes

.

Single tickets are $85; couple tickets are $160. A copy of her new book (one per person/couple) is included in the price.
&&&&&&&&&&&&&&&&&
MENU from Pasta Modern
&&&&&&&&&&&&&&&&&
Passed Hors d'Oeuvres
Figs with blue cheese
Gamberi in crosta de pasta (pasta-wrapped shrimp)
Basotti (Emilia Romagna specialty crunchy-tender pasta squares)
Grana Padana cubed and skewered
Timballi di capellini e spinaci (gooey mozzarella pasta sliders)
Wine: Peach Bellini, Brut Prosecco, Mionetto, Treviso, Italy NV
&&&&&&&&&&&&&&&&&
Primi
Tagliatelle con Bolognese ragú (Emilia Romagna tomato and meat sauce
Wine: Chianti Classico (Sangiovese, Merlot, Other), Castello di Gabbiano, Chianti Classico (DOCG) 2014
&&&&&&&&&&&&&&&&&
Insalata
Greens, radicchio, pickled beets, Grana Padana, fennel, pancetta and toasted walnuts
Wine: Dark Knight (Cabernet Sauvignon, Merlot, Sangiovese), Castello di Gabbiano, Toscana (IGT), Italy 2015
&&&&&&&&&&&&&&&&&
Intermezzo
Locally made sorbet
&&&&&&&&&&&&&&&&&
Secondi
Grilled beef filet, balsamic reduction glaze,
Tortelli Piacentini con la coda (Piacenza, Emilia Romagna specialty sage tortelli with a tail)
Wine: Chianti Classico Riserva (Sangiovese, Merlot), Castello di Gabbiano, Chianti Classico (DOCG) Italy 2014
&&&&&&&&&&&&&&&&&
Dolci
Torta Tenerina (moist and tender chocolate cake) topped with Nidi di Tagliatelle per Carnevale (Emilia Romagna specialty sweet crispy pasta crowns)
Wine: Bellezza, (Sangiovese), Castello di Gabbiano, Chianti Classico Gran Selezione (DOCG), Italy 2012
&&&&&&&&&&&&&&&&&
WHERE: The Fourth Estate Restaurant at The National Press Club
529 14th St NW, 13th Floor
Washington, DC 20045 Metro:
TRANSPORTATION
Metro Center / Red, Blue, Orange, Silver Liens
Parking: Saving at 1325 G St NW
REGISTER: Member & Guests: 85/single person, 160/pair, inclusive, with all 5 courses, wines, beverages, tax and tip
Limited number of places, and will sell out quickly at these great prices!
Copyright 2018 - The National Press Club

Click here to reserve your place(s)!!!