Ty Cobb, Major Garrett join media & policy experts to put 'Truth on Trial'
A panel of 19 professional communicators will examine concept of honesty in the media at "Truth on Trial: Implications for Communicators, Ethics & Collapse of Institutional Trust" - Attend live or at webcast
A panel of 19 professional communicators, including Ty Cobb, former special counsel to President Donald Trump, will examine the concept of honesty in the media during an afte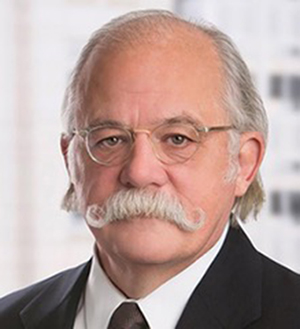 rnoon presentation called "Truth on Trial: Implications for Communicators, Ethics and the Collapse of Institutional Trust."
The event is presented by the Schar School of Policy and Government at George Mason University and takes place at 1 p.m. Wednesday, June 13, in Room 121 of the Antonin Scalia Law School's Hazel Hall on Mason's Arlington Campus.
Those taking part include NBC's chief White House correspondent Major Garrett; National Review contributing editor Andrew McCarthy; former White House chief ethics counsel Richard W. Painter; Karen DeWitt, columnist for the Baltimore Post-Examiner; chairman and CEO of LEVICK Richard S. Levick; former U.S. ambassador to the Czech Republic Norman Eisen and Wall Street Journal White House reporter Peter Nicholas.
"This is an important discussion to have right now," said Schar School professor and program host Judith Wilde. "Today's communicators in all fields need to be aware of how traditional, nonbiased storytelling has been upended in our age of 'fake news.' We've only just begun to understand the effect of the hijacking of honesty in our 'post-truth' society, and public discussions such as this are vital."
Directions to Mason's Arlington Campus and Hazel Hall are here.
When:
1:00PM - 5:00PM Wed 13 Jun 2018 ( Timezone: Eastern )

Where:
George Mason Univ. Antonin Scalia Law School
3301 North Fairfax Drive, Hazel Hall
Arlington, VA 22201 USA
[ Get Directions ]