National Economists Club Luncheon with
Kris Bledowski, Council Dir. & Sr. Economist, Manufacturers Alliance for Productivity and Innovation (MAPI):
"Brexit & the E.U."
Wharton Club Members & Guests invited
When: Thursday, July 12, 2018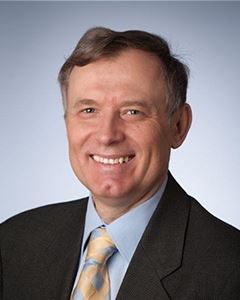 5-7 PM PM
Location: Chinatown Garden Restaurant, 618 H St NW, Washington D
​
Krzysztof Bledowski, Ph.D., is council director for MAPI's Treasury, Quality, and Logistics Councils. In addition, he coordinates their annual forum on financial planning and analysis.
Kris monitors and writes on developments in Europe and the eurozone as a primary area of expertise. He joined MAPI in 2006 after having previously served as a senior economist at the International Monetary Fund and as a chief economist/strategist for Commerzbank Central Europe/Wood & Co. He occasionally appears as a guest analyst on TVN CNBC-Biznes (Poland) and is regularly invited to speak at industry functions, such as with the Center for European Policy Analysis, Foreign Service Institute, American Chamber of Commerce to the EU, and Plexus Corporation.
Kris holds a Ph.D. in economics from Polish University, London, UK; an M.A. in economics from Boston College; and an M.A. in economics from Warsaw School of Economics (SGH), Warsaw, Poland.
Note: Registration is open through Wednesday, 7-11-18.

Reservations: Wharton Club Members & Guests Only: $20/person, inclusive, paid in advance. Cash bar.
Reservations are preferred at least one business day before an event. Earlier is better because of potential of reaching capacity.
Click here to reserve your place(s)!!
When:
12:00PM - 1:30PM Thu 12 Jul 2018 ( Timezone: Eastern )

Where:
Chinatown Garden Restaurant
618 H Street, NW
Washington, District of Col 20001 United States
[ Get Directions ]