Headliners Luncheon with Doris Kearns Goodwin: Leadership in Turbulent Times
Wharton Club members & their guests are invited to this Headliners Luncheon at National Press Club
On the eve of the 2018 Midterms, world-renowned presidential historian and Pulitzer Prize-winning author Doris Kearns Goodwin will share her seventh and latest book, "Leadership in Turbulent Times," at a National Press Club Headliners Luncheon, Monday, November 5.
In "Leadership in Turbulent Times," Goodwin revisits the four presidents she has studied most closely – Abraham Lincoln, Theodore Roosevelt, Franklin D. Roosevelt, and Lyndon B. Johnson – to explore the shared traits, values, and abilities that afforded each of these men the opportunity to sit in the country's highest office, and provide a modern-day road map for the leaders of the future.
Lunch will be served in the Club's Ballroom at 12:30 p.m., with remarks beginning at 1:00 p.m., followed by a question-and-answer session ending at 2:00 p.m. Goodwin will sign copies of her book after the program concludes.
Books will also be available for purchase at the event. Proceeds from book sales will benefit the non-profit affiliate of the Club, the National Press Club Journalism Institute, so we kindly ask that you leave all outside books and memorabilia at home.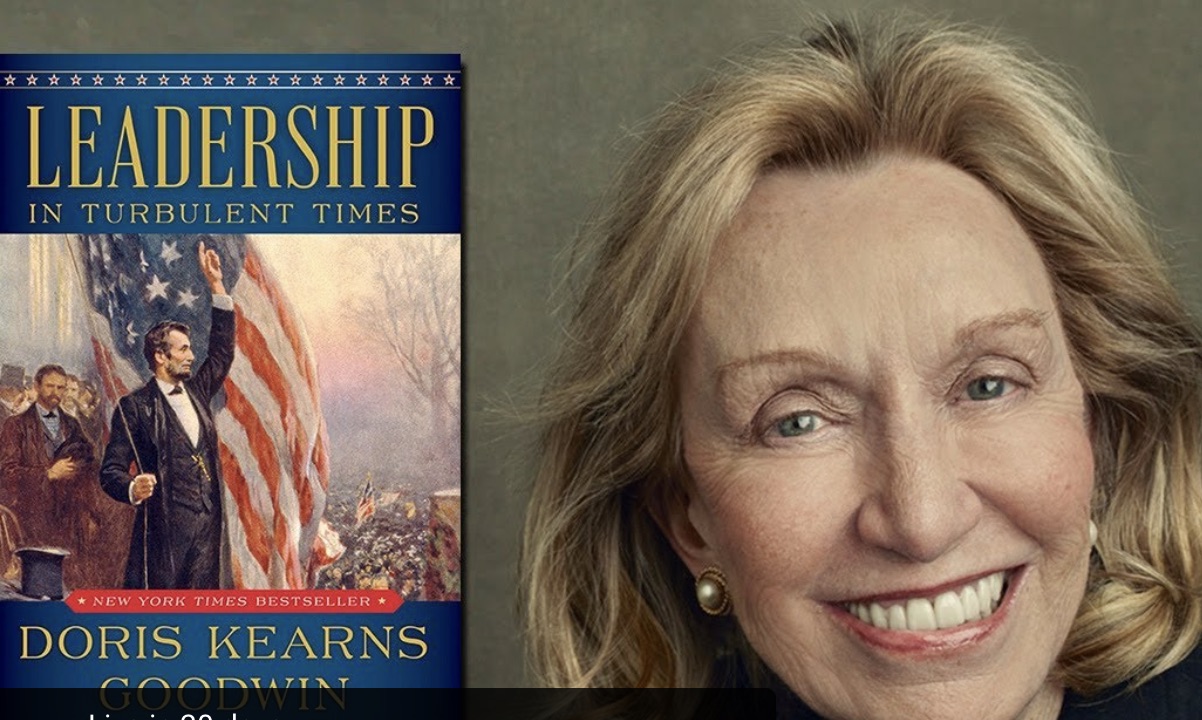 About the Author:
Doris Kearns Goodwin's fascination with leadership and the study of presidential history began when she was selected to join the White House Fellows as a 24-year-old graduate student at Harvard. After working for President Johnson in the White House and later assisting with his memoirs, Goodwin penned her first bestselling book "Lyndon Johnson and the American Dream." Goodwin followed with her Pulitzer Prize-winning "No Ordinary Time: Franklin and Eleanor Roosevelt: The Home Front in World War II." Goodwin also authored her bestselling memoir "Wait Till Next Year," "The Fitzgeralds and the Kennedys: An American Saga," New York Times bestselling "The Bully Pulpit: Theodore Roosevelt, William Howard Taft and the Golden Age of Journalism," and the award-winning "Team of Rivals: The Political Genius of Abraham Lincoln." Goodwin graduated magna cum laude from Colby College and earned a Doctor of Philosophy degree in Government from Harvard University, where she taught Government, including a course on the American Presidency.
Schedule:
VIP Reception 12:00-12:30 p.m (you will be informed if your request is granted. PREFERENCE to President's Club & Lifetime Members)
Lunch from 12:30-1:00 p.m.
1:00-2:00 p.m.: The speaker's remarks and Q&A from the audience.
Please call Alan Schlaifer at 301-365-8999 if you'd to be considered to attend the reception (if there is one) from 12:30-1:00 pm with the speaker. (He may only bring a few guests, preference for President's Club and Lifetime Members).
Where: National Press Club, Ballroom, 13th Floor, 14th & F Streets, N.W., just two blocks from Metro Center
Metro, Parking: Metro Center; several private garages within a few blocks.
Attire: Business
Reservations: $39/person for current Wharton Club members and their guests only. You must reserve in advance on our site. We have only a limited number of seats, so Members may purchase seats only for themselves and up to three guests, if desired. (Photo: on the Natl Press Club website, press.org)
When:
1:30PM - 3:00PM Mon 5 Nov 2018 ( Timezone: Eastern )

Where:
The National Press Club, Ballroom
529 - 14th Street, NW
Washington, DC 20045 USA
[ Get Directions ]
Look Who's Coming:
Eliot Shatzman
Merrill Lynch
Lee Corey
Morgan Stanley
James Fontana
Alan Schlaifer
Wharton Club of DC
Steven Jones
NIH/NIAID
Wanza Bates
Arlene Marie Lorica, MD
Helen Qubain
... a total of 8 guests.
Note: to opt out from this list please sign in, go to My Account and change your preferences under My RSVPs.
Click here to reserve your seat(s)