The Chinese Embassy Has Invited Us to a Dinner Reception, Film Screening & Discussion:
At this very timely moment in U.S.-Chinese relations, a special opportunity for you to join the Embassy's DCM - Deputy Chief of Mission Mr. Li Kexin - and staff for fascinating evening at their magnificent I.M. Pei-Designed Embassy and its Art Collection.
Learn about their nation, enjoy their cuisine, view their magnificent art, and watch a film screening, while networking with alumni of other top groups.

IMPORTANT

: At capacity now, but you can sign up on waitlist. As spaces become available, we're contacting those on that list.
Brief of this unique opportunity on our visit to the Chinese Embassy:

The evening willl give us an opportunity to enjoy the exceptional architecture and exquisite art of the I.M. Pei-designed Chancery, a landmark by this world-renowned firm.

Wharton Club Members and guests, together with Strategic Partners Members and guests (other top alumni and other groups listed below***), will be able to enjoy a dinner featuring Chinese cuisine at the reception with wine (and possibly Champagne)

We will then go to the elegant auditorium, where will be able to view a new documentary, Better Angels, directed and narrated by two-time Oscar-winning director Malcolm Clarke. It features comments by top politicians and business leaders: three former U.S. Secretaries of State (Henry Kissinger, James Baker, and Madeleine Albright) and others. To learn more about the film or to view the trailer, click here.
After that, we will have a discussion with the film's Director and both Producers. Click HERE for Video about the evening.
When: Tuesday, December 11, 2018, 5:00-9:00 pm (Inclement weather date TBA, if necessary).
Schedule:
5:00: Beginning of check-in at Embassy

5:30-6:30 pm: Dinner Reception, Networking

6:40 pm Greeting Speech by Minister of Chinese Embassy, introduction of cast members of Better Angels
6:50 Screening: Better Angels
8:20-8:50 pm: Discussion with Director, Malcolm Clarke, and both Producers of Better Angels
Where: Chinese Embassy, 3505 International Place, NW
Parking: Limited free, on-street parking after 5:00 p.m. Best to use Uber/Lyft/taxi or Metro, if possible. Nearby public garages in two convenient locations:
(1) UDC Parking Garage, 3305-3365 Van Ness St., NW (on Van Ness west of Conn. Ave., NW, at intersection with International Drive, NW, across from Embassy of Singapore (CLICK HERE to get Google Maps view from above (believe it's open 24/7, but please check if you park there; just 2 blocks from the Embassy)
(2) 4301 Conn. Ave NW, available through ParkingPanda.com, open until 10:30 pm. (Check in advance to be sure) CLICK HERE for more info or to reserve.
Also, some meters on Van Ness (but we don't know the rates or hours for parking).
Metro: Red Line, Van Ness (just a few blocks away)
A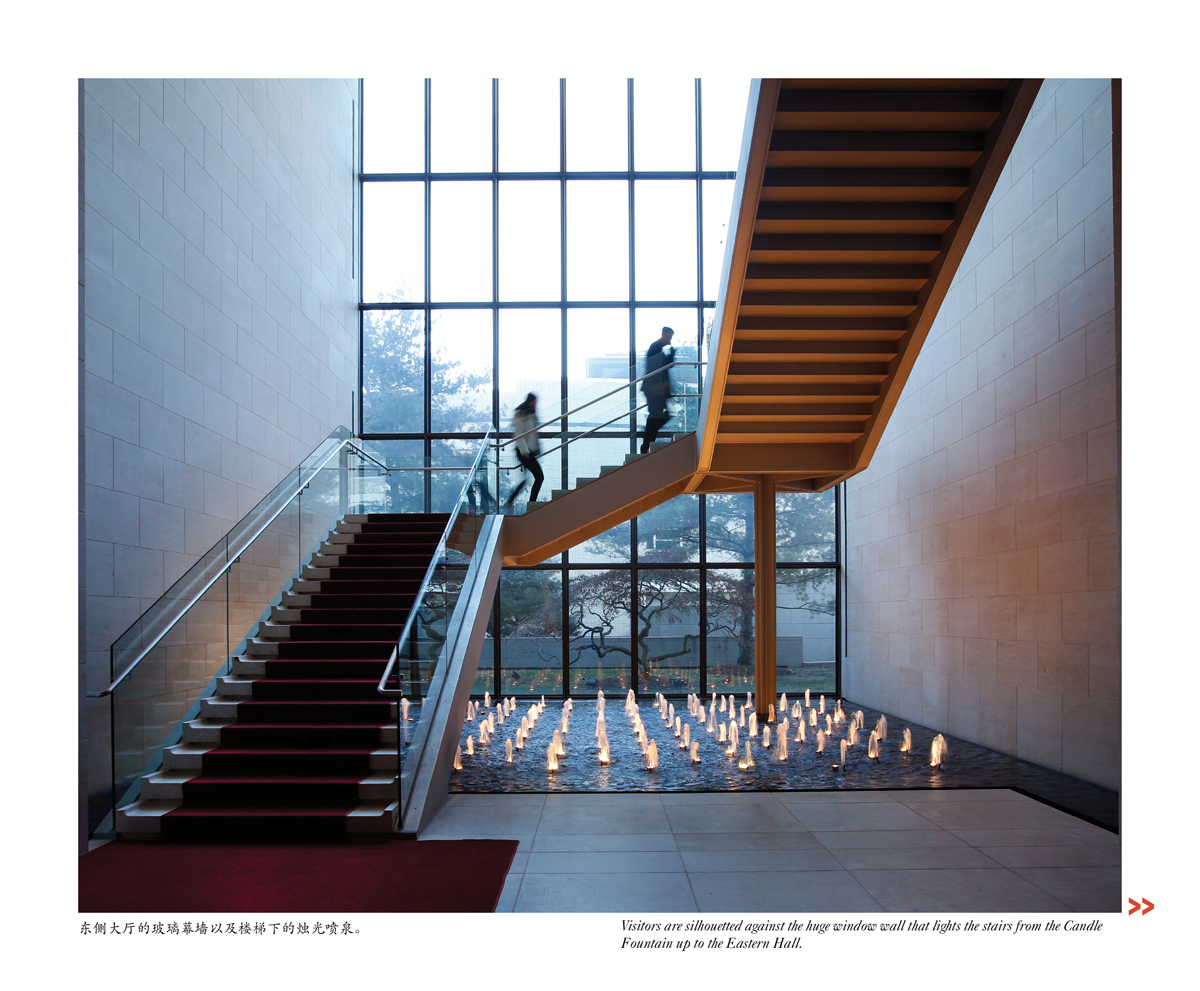 ttire: Business
Register:
Current me

mbers

: Wharton Club, and Strategic Partners (listed below***), all subject to availability; our Wharton Club Embassy Receptions usually sell out in advance.
President's Club / Lifetime Members: Two complimentary admissions; must still RSVP. Registrations are op

en now; first priority to President's Club and Lifetime Members

Wharton Club and Strategic Partners Regular Members & Guests: Super Early Bird: thru 11/30: just 39/person; Early Bird 11/30- 12/4: 49/person. After 12/4 (if space is still available): 59/person, including the Dinner and Cocktail Reception, film screening, discussion and networking.

***Strategic Partners now include current Members (and Guests) of the following (please note initials of your group when you register):

Stanford Assn., Princeton Club (PCW), Yale Club, Columbia Alum Club, National Economists Club (NEC), Washington

Network Group (WNG), Washington DC Archangels (WDCAA), French-American Chamber of Commerce (FACC-DC), AAFSW (Associates of Amer. Foreign Serv. Worldwide)
Non-members of Wharton Club or Strategic Partners:

Early Bird thru 12/1: 69/person, then 79/person
Click on hotlink to reserve. Prices include reception with food and beverages, program with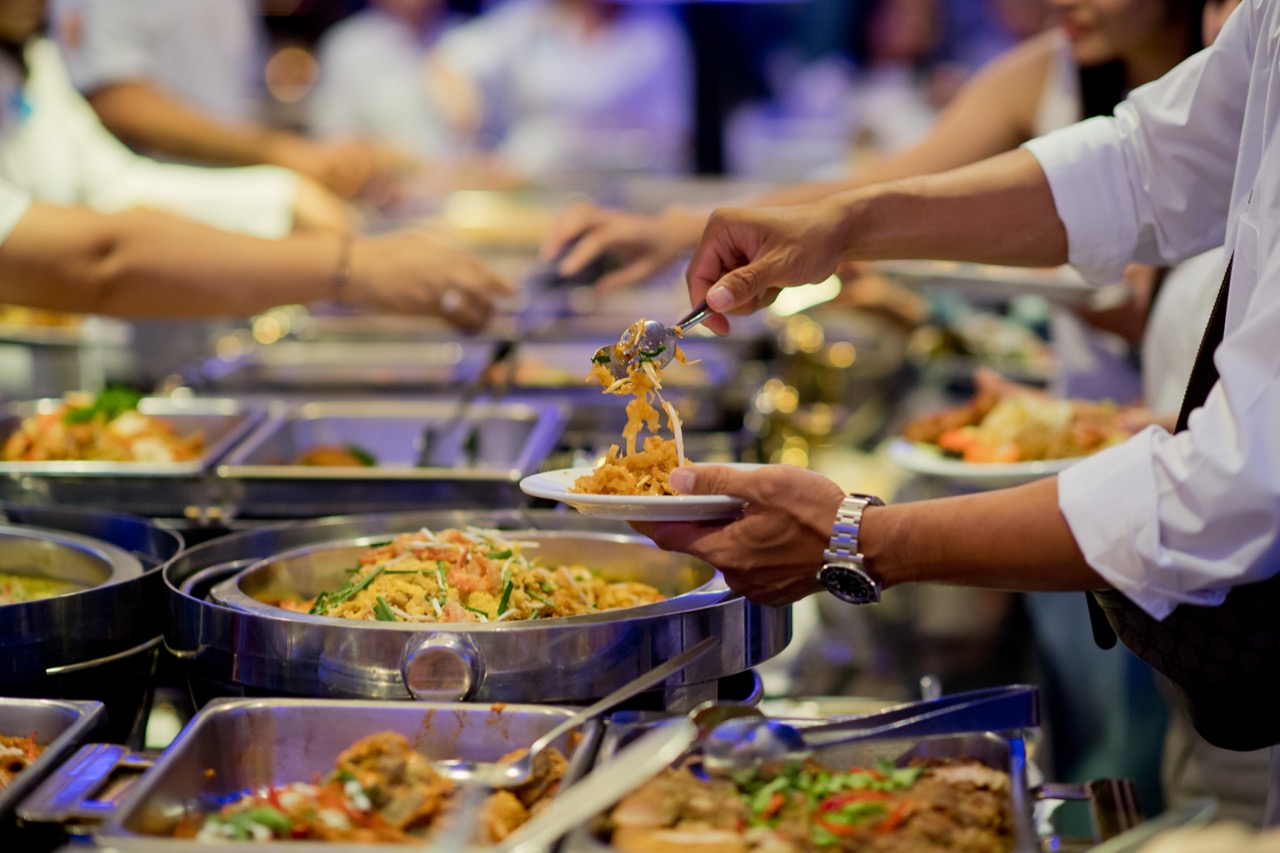 film and discussion, networking. NOTE: RESERVE EARLY, as our Embassy events usually reach capacity in advance.
Reservations:

Required in advance

. NO WALK-INS.

Your name, position, organization, and other registration information will be collected by the Club and provided

to the Embassy for security reasons, as we hope you can understand. You can provide needed information under "Special Instructions" when you register and through the RSVP part of registration.

IMPORTANT: 1/ Your name and those of your guest(s) need to be on the list in advance for check-in. /2/ Each attendee needs to have a govt-issued photo ID.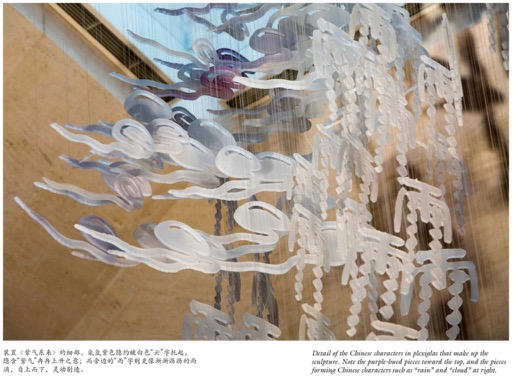 About the Embassy's Chancery Building: An Architectural and Artistic Gem
The Chinese Embassy building is located in the Northwest section of Washington DC

. Its internal floor

area is over 392,000 square feet. It is surrounded by Van Ness St. to the north and International Drive to the west.

The warm beige-hued French limestone is used for the exterior walls in recognition of the limestone found in typical federal buildings throughout Washington DC.

The building features a fusion of the traditional philosophies of Chinese architecture and modernity. The south-facing entrance leads to a modern and functional interior and a Chinese-style garden in the back. The whole compound is composed of two offices wing, plus a public area where the Entrance Hall is located.

The unique and modern-look of the Entrance Hall makes it the symbol of the buildin

g. It leads to a number of meeting rooms, ballrooms, a multi-function hall and an auditorium.

Landscaping is an important part of the design. The Chinese garden between the two office wings adds a touch of tranquility to the compound.

The building is designed by the world famous Chinese American architect I.M.Pei and built by Chinese contractors. It opened on April 1, 2009.

To learn more about the architecture and art, please

CLICK HERE

.
Deputy Chief of Mission (DCM) & Minister:
His Excellency Dr. Li Kexin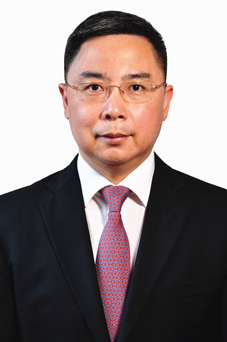 Mr. Li Kexin was born in January 1969. He holds a PhD in Economics.

2015 - Present: Minister, then of the People's Republic of China to the United States of America

2010-2012: Deputy Director-General, The Department of International Economic Affairs, Ministry of Foreign Affairs

2006-2010: Counselor, then Deputy Director-General, The Department of International Organizations and Conferences, Ministry of Foreign Affairs

2004-2006: Counselor, Permanent Mission of the People's Republic of China to the United Nations

1999-2004: Deputy Mayor Duyun City, Qiannan Buyi and Miao Autonomous Prefecture, Guizhou province

1998-1999: Deputy Division Director, then Division Director, the Department of International Organizations and Conferences, Ministry of Foreign Affairs

1991-1998: Postgraduate at the London School of Economics and Political Science, UK

1987-1991: Desk Officer, Attache, then Third Secretary, the Department of International Organizations and Conferences, Ministry of Foreign Affairs

Undergraduate student, Beijing International Studies University

Mr. Li Kexin is married with a son

.
Thanks to Councilors Chang and Feng of the Embassy and Jean-Francois Orsini, Chairman, Wharton Club of DC for arranging this event, and to Andrea Essex for her superb assistance in managing the program.
When:
6:00PM - 10:00PM Tue 11 Dec 2018, Eastern timezone

Where:
Chinese Embassy
3505 International Place, N.W.
Washington, DC 20008 USA
[ Get Directions ]
Enter Waitlist Here...
Look Who's Coming:
Alan Schlaifer
Wharton School Club of DC
Carol Tobin
Wharton School Club of DC
Jean-Francois Orsini
Wharton Club of DC
Catherine Stancik
Booz Allen
Eliot Shatzman
Merrill Lynch
Alison Adler
The Embassy Series
Neysan Rassekh
United Nations Special Advisor; Real Estate Developer
Walter Juraszek
W & L Global Enterprise
Guest of Walter Juraszek
Jason Stern, CEO
Braddock Communications
Bonnie Stern, VP
Braddock Communications
Marya Pickering
Daniel Morgan Graduate School
Jerome Barry, Exec. Director
The Embassy Series
Lisette Barry
The Embassy Series
Frank Sharp
FVS Enterprises, LLC
Nancy Sharp
Joseph Semo
Judith Semo
Sang Joo Kim, Sr. Fellow & EVP
ICAS
Synja Kim, President & Chairman
ICAS
Monique Lass
Francis H. Dong, Ph.D.
District Export Council - Virginia/DC
Michael P Cohen
Mengyuan Lu
ACI-NA
Eric Weiss
Raj Gnanarajah
Congressional Research Service
Joann Weiner
George Washington University
Joseph Asin
Guest of Joseph Asin
Robert Sherretta
INTERNATIONAL INVESTOR, LLC
basia wojcik-betancourt
foreign agricultural service
Andrea Essex
Long & Foster RE
Robert Kolodney
Angel Investor
Ingeborg (Inge) Kolodney
Kevin Wensing
USN (Capt. / Ret)
Randall Reade
WDCAA
John Petrushka
Georgetown University
Donald Graf
Wharton Club
Mary Louise (Tami) Graf
Wharton Club
Michael Pocalyko
SI
Ellen Cole
SI - SPECINV
Wayne Silby
Justine Schaffner
Shekhar Sharma
Ashwin Sharma
Jennifer Simpson
The Aspen Institute
Stanley Kober
Dr. Charles Sneiderman, MD
Sandy Vasan
Innovation Consultant
Susan Kraut
Noel St. John
Noel St. John Photography
Anne L. Howard-Tristani, President
Howard-Tristani International Consulting
Dennis C. Tristani
Howard-Tristani International Consulting
Tien Wong
Eric Benderson
Danielle Taveau
Thomas Switzer
Sheila Switzer
AAFSW
Ron Lafferty
Jane Schlaifer
Dr. Hans Mumm
Victory Systems, LLC
Debbie Peach
Victory Systems, LLC
Guest of Dr. Hans Mumm
David Molinari
Katherine Tare
Bureau of Labor Statistics
Mark Joyce
Xia Analytics
Frank Emerson
Yanfeng Wang
Maryland International Incubator
Yan Zhong
PYOUNGCHAN AHN
White House
Scarlett Ho
Senate - HSGAC
Ron Smith
Dalia Almanza-Smith
Latino Energy Solutions
Marvin Petry
Marilyn Petry
Helen Qubain
Jan Duplain
Du Plain Global Enterprises, Inc.
Daniela Fazoli
MGM National Harbor
Michelle Levine
Jeffrey Blander
PEPFAR, USDOS
Troella Tyznik
AAFSW
Celine Cyrille Erickson
AAFSW
Kambiz Rahnavardy
ColumbiaDC
Patrick Richitt
AAFSW
Barbara Richitt
Richitt Associates
Doria Kaplan
AAFSW
Amelia Turner
IMG-Crown
Guest of Amelia Turner Turner
Interior Federal Credit Union
Dan Loague
Washington DC ArchAngels
Gulhan Alexander
Associated Producers, Inc.
Mark Teitelbaum
CBRE
Alfred Jordan
Akacia Digital
Christine Copple
Starise Ventures
Jim Grapek
Associated Producers
Iris Simpson
HCCC Chantilly
Patrick Simpson
HCCC Chantilly
Linda Spanier
AAFSW
Cathy Androus
Fran Usher
Daphne Titus
Josef Leitmann
World Bank
Jan Bové
Daniel Davidson
Columbia DC
Susan Davidson
Steven Corley
Daniel Hogan
Shuai You
Georgetown University
Monika Griffis
Carla Martin
Kimberly Pang
ACDI/VOCA
Caroline Fuchs
Lung Cancer Alliance
Diane Souvaine
Charles Sills
Eurasia Center/Eurasian Business Coalition
Larry Smerin
Nita Johnson
Susan Kreft
NA
Linda Wong
nam nguyen
International Geriatric Radiotherapy Group
Rashed Hasan
Nantuit LLC
William Sheridan
Plus Computing Corporation
Joanne Sheridan
Plus Computing Corporation
irene tata
Rosette Roat Malone
WDCAA
MichaelMalone Malone
WDCAA
Angela Corrieri
Startup Partners Inc.
Sheri Orlowitz
Dcarchangels
Guest of Sheri Orlowitz
Fred Gumbinner
Barbara Shields
U.S. Government Accountability Office
Stacey-Ann Williams
Capital One
Allan Kaplan
Euclid Systems Corporation
Judy Kosovich
Ramesh Gupta
Ligado Networks
Nitu Gupta
GNR
Richard Greene
RGA
Miriam Greene
Oz Ozbay
Lawrence Ross
Hank Wallace
isabelle Daverne
self employed
kent Watkins
American Academy of Housing and Communities
Guest of kent Watkins - An Chao
USCCM
Yvette Rivers
Guest of Yvette Rivers
Wendy Fang
Svetlana Dimovski
Pact
Christopher Rinaldi
Dharma Growth LLC
brent hanson
Cameron Hanson
Maureen Hanson
Hanson Communications
Aurora Garrison
AAFSW
Guest of Aurora Garrison Garrison
Dept of State (Retired)
Daniel Davis
Montrose Meetings
Eileen Davis
Montrose Meetings
TOMAS PABON
WDCAA
CHRISTINE PABON
WDCAA
Hugh Grindstaff
THIS for Diplomats
Guest of Hugh Grindstaff Grindstaff
THIS for Diplomats
Dale Hill
Frank Todisco
Tei Tso
Demi Jiang
Natasha Sodhi
Capital One
Ellen Fox, MD
Yale Club
Howard Sharlach
Yale Club
Yuliya Son
Sam Goldsmith
Allison Johnson
2414 Morgan Development Group
Nigel Parkinson
Parkinson Construction Company
Steve Kubisen
The George Washington Univ.
Mrs. Steve Kubisen
Denis Chazelle
FACC
Esther Ebori
FACC
Elliot Wolff
Shelley Boddie
Steve Powell
SinoPowell Capital LLC
Ana Escobar, CPA
John Chagnon, CPA
Paul Camper
Rajendra B Shresths
Office Abroad, LLC
... a total of 201 guests.
Note: to opt out from this list please sign in, go to My Account and change your preferences under My RSVPs.
Edit