Penn Book Club: Discussion of Jerrold Fine W'64 Novel: Make Me Even, and I'll Never Gamble Again
Free event, stimulating discussion of novel by successful Wharton alum, founding manager of hedge fund. He will be calling in.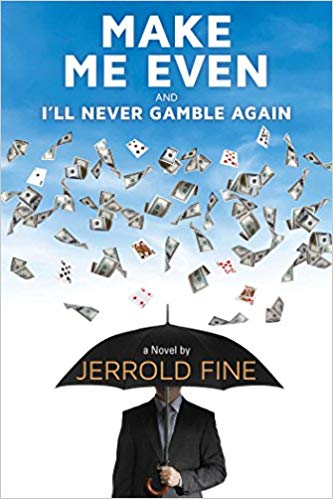 Metro: Cleveland Park; street parking & some reserved spots
RSVP (so we'll know how much wine to order): Trish (Brown) Savage
tSavage2737@comcast.net, (202) 849-3122
Book: Make Me Even and I'll Never Gamble Again: A Novel
By Penn alumnus Jerrold Fine W'64, the best part is that this Wharton alum is a hedge fund founder who is expected to call in and respond to questions!

Free on Kindle, Amazon hardcover $16.50
(When my daughter asked what I wanted for Christmas, I told her this book)
https://www.amazon.com/Make-Even-Never-Gamble-Again/dp/1948122057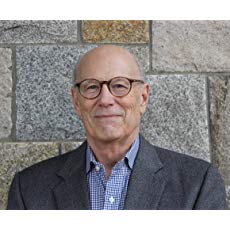 About the author (2018)
Jerrold Fine is a graduate of the Wharton School and has served multiple terms on its Undergraduate Executive Board and Board of Overseers. He has been a founding managing partner of a hedge fund since he was 24 years old. He continues to run his family's investments while he works diligently on his next novel. Jerry has conveniently forgotten his baseball batting averages but still relishes memories of winning poker hands. He lives in Connecticut with his artist wife and a ridiculously spoiled Portuguese Water Dog.

Review: Drawing from his own experiences in the turbulent '70s and '80s, hedge fund pioneer Jerrold Fine blends a heartfelt story of a young man fiercely intent on achieving independence with a fascinating insider's look at the perks and pitfalls of a high-stakes life in the world of financial markets.
Review: Rogers Stout has the gambler's gifts—a titanic brain, an uncanny ability to read people, and a risk-taker's daring. As an apathetic high school student who loves baseball but lacks a 90-mph fastball, he knows that the game does not begin until the ball leaves the pitcher's hand. But his life needs direction.

Everything changes the summer he is invited into the boisterous environment of an investment bank's trading room, and to a gambling hall dive where he immediately wins big at poker, capturing the

attention of his co-workers with his card-playing skills. Intrigued by trading markets, Rogers' intellectual curiosity takes him to Wharton and then Wall Street, where he faces challenges as an outsider

who thinks and acts differently from the white-shoe establishment. With his intuition and prowess, he's ready to rewrite the rules and tackle markets with a flair that leaves his employers flabbergasted. Rogers leans heavily on his gut instincts and the unusual cadre of friendships he cultivates, but learns the hard way to be alert to the perils that await him. As Rogers plays his career hand, life plays another. Should he follow the temptress Elsbeth and her ravishing beauty, or Charlotte, his high-spirited first love?

An intriguing look at human aspiration and the interplay of honor, greed, fear, and individuality, the novel Make Me Even and I'll Never Gamble Again reveals a time when a new generation upended the status quo on Wall Street and forever changed investing.

Along with two Wharton colleagues Jerrold Fine, at age 24, started one of the first hedge funds in 1967. Nine years later he founded a private investment firm which he managed until he converted it into a family office in 2014. That was the year Rogers Stout entered his consciousness and refused to leave.

Jon Teitel (a father of the original DC Penn book club) recommended this book. Your suggestions are welcome. Preference is given to those books with some – however loose – connection to Penn. We meet at 6 pm on the first Monday of every other month in the community/party room of the Woodley Park Towers. Guests are welcome.
When:
7:00PM - 9:00PM Sun 6 Jan 2019 ( Timezone: Eastern )

Where:
Woodley Park Towers Party Room
2737 Devonshire Place NW
Washington, DC 20008 USA
[ Get Directions ]