National Economists Club Luncheon with George Selgin, Sr. Fellow & Director, Center for Monetary & Financial Alternatives, CATO Institute
"Floored! How a Misguided Fed Experiment Deepened and Prolonged the Great Recession"
Wharton Club Members & Guests invited
​​Mark M. Zandi is chief economist of Moody's Analytics, where he directs economic research. Moody's Analytics, a subsidiary of Moody's Corp., is a leading provider of economic research, data and analytical tools. Dr. Zandi is a cofounder of Economy.com, which Moody's purchased in 2005.
Dr. Zandi is on the board of directors of MGIC, the nation's largest private mortgage insurance company, and is the lead director of Reinvestment Fund, one of the nation's largest community development financial institutions, which makes investments in underserved communities.

He is a trusted adviser to policymakers and an influential source of economic analysis for businesses, journalists and the public. Dr. Zandi frequently testifies before Congress and conducts regular briefings on the economy for corporate boards, trade associations, and policymakers at all levels. He is often quoted in national and global publications and interviewed by major news media outlets, and is a frequent guest on CNBC, NPR, Meet the Press, CNN, and various other national networks and news programs.
When: TUESDAY, March 12, 2019
12-1:30 PM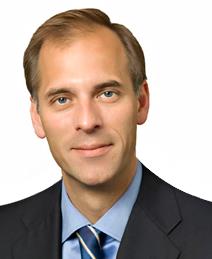 Location: Chinatown Garden Restaurant, 618 H St NW, Washington DC
Note: Registration is open through Tuesday, 3/12/19 at 11 am

Reservations: Wharton Club Members & Guests Only: $20/person, inclusive, paid in advance. Cash bar.
Reservations are preferred at least one business day before an event. Earlier is better because of potential of reaching capacity.
Click here to reserve your place(s)!!
When:
Tuesday, 03/12/19 at 12:00pm - 1:30pm | iCal
Where:
Chinatown Garden Restaurant
618 H Street, NW
Washington, District of Col 20001 United States
[ Get Directions ]