Gary Shapiro, President & CEO of CTA (Cons. Tech. Assn.) to Speak at Wharton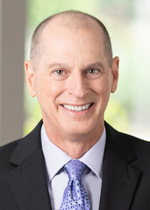 DC Summit
Author of Ninja Future: Secrets to Success in the New World of Innovation to be part of the May 7 Summit's Midday Panel of Top Experts on the Impact & Opportunities from Disruptive Technologies
Ninja Future is an essential read for businesses and individuals striving to remain competitive in a rapidly evolving world: Gary Shapiro, the president and CEO of the Consumer Technology Association, casts his eye toward the future, charting how the innovative technologies of today will transform not only the way business is done but society itself.
During his more than three decades at the head of the Consumer Technology Association, Gary Shapiro has witnessed, and been a part of, one of the most extraordinary periods of technological change in human history. Today's world is almost unrecognizable from that of just a decade or two before: in just a few short years, the internet has already transformed how we access information, purchase goods, get from place to place, and do our jobs. And even greater changes are on the horizon.
In Ninja Future, Shapiro explains the evolving technological landscape, breakthroughs underway now and those we can only envision. New innovations such as self-driving vehicles, blockchain, 5G, the Internet of Things, and countless others will forever change the economy as we know it. Shapiro uses case studies to identify companies and countries addressing today's challenges particularly well—and relates lessons from those that have stumbled. Drawing on the insights he has gleaned as a martial arts black belt, he shows how businesses can move to succeed in today's turbulent environment by adopting the mindset of "ninjas"—adapting to technological change to capitalize on opportunities at lightning speed.
Reviews
"In Ninja Future, Gary Shapiro paints a compelling picture of the accelerating pace of technology innovation, which is touching so many parts of our life, including health, home automation, and communication. Gary then goes on to provide an inspiring set of strategies to thrive in this exciting e

ra. A terrific read for anyone working in industries touched by technology innovation, i.e., everyone!" (HUBERT JOLY, Chairman and CEO, Best Buy)

"As someone who has spent his career using tech to help people communicate, I read Ninja Future with an eye on connectivity. Each chapter is filled with insights designed to help employees, employers and policymakers navigate our global, connected future – from 5G, to the Internet of Things, and everything in between. This is an engaging, informative, must-read for anyone who wants to be better prepared for what lies ahead." (DAVID HAGAN, Chairman and CEO, Boingo Wireless)

"Gary Shapiro has a gift for translating complex and dry tech concepts into easy to read stories. Masterfully describing how new technologies like big data, IoT, and AI are revolutionizing society, Ninja Future provides inspiring, compelling advice on how to thrive through constant innovation as well as how to become the type of leader that our future needs. A must read for anyone interested in how rapid changes in technology will change business." (XIMENA HARTSOCK, Cofounder and President, Phone2Action)
​About CTA:
Consumer Technology Association (CTA)™ is the trade association representing the $398 billion U.S. consumer technology industry, which supports more than 15 million U.S. jobs. More than 2,200 companies – 80 percent are small businesses and startups; others are among the world's best-known brands – enjoy the benefits of CTA membership including policy advocacy, market research, technical education, industry promotion, standards development and the fostering of business and strategic relationships. CTA also owns and produces CES® – the world's gathering place for all who thrive on the business of consumer technologies. Profits from CES are reinvested into CTA's industry services.
Emerging Technology
A proponent of innovation, CTA advocates for the entrepreneurs, technologists and innovators who mold the future of the consumer technology industry. CTA provides a platform that unites technology leaders to connect and collaborate, and it avidly supports members who push the boundaries to propel consumer technology forward.
CLICK HERE to learn more about the Summit, or HERE to Register.
This is an "h4" inverted...