Annual Gala Joseph Wharton Award Dinner Honors Leading Wharton & Penn Alums, Celebrates Club's 51st Anniversary!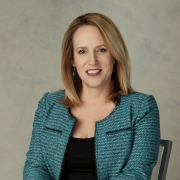 Kristine Martin Anderson, C'90, WG'03, EVP, Civilian Services Group Lead, Booz Allen Hamilton
Bikram Bakshi, WG'05, Healthcare Executive & Entrepreneur | Investor
Lisa A. Bolden, WG'88, CEO, L.A. Bolden Co. & Entrepreneur
Ronald P. Gold, C'83, W'83, Founder & CEO, LeanOnWe
Courtney B. Spaeth, C'96, CEO, growth [period], Chairman

of the Board, Potomac Recruiting

Michael N. Pocalyko, WG'95, CEO at SI | IT

Executive | Investigator | Corporate Director | Bestselling Novelist
Reserve NOW!
Click here to reserve your place(s)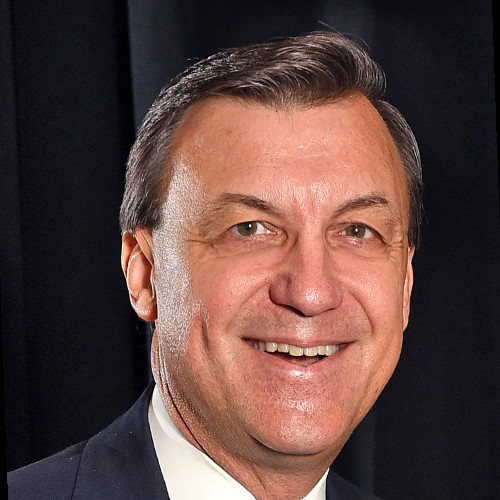 Schedule:
• 5:45-6:30 pm: VIP Reception for Honorees with past Award Recipients, Lifetime Members, Table Purchasers, and Everyone in Sustainer, Benefactor, Supporter & Friend Categories
• 6:30-7:30 pm: Reception for All Attendees
• 7:30-8:30 pm: Welcome, followed by dinner with the outstanding cuisine of the popular Blue Duck Tavern, one of Washington's premier fine dining landmarks.
• 8:30-9:15 pm: Program: Brief Reports: State of the Club and the School, Presentation of Steven C. Oser Wharton Club of DC Service Award
• Presentation of Joseph Wharton Awards to the Honorees
(Click here to learn more about our outstanding Honorees - to be posted soon):
Register now

for what is one of the most popular events in

the

Club's calendar each year, and one of the DC Area's top business events as well.

This year, especially with our Club's 50th Anniversary, the 48th Annual Dinner, promises to be no exception once we have our exceptional Honorees. We are expecting many of the past Honorees to attend and bring their colleagues and friends.

Anywhere from 150 to 250

or more Club members

and guests, including prominent Washingtonians and diplomats typically attend for the reception and dinner. With this year's honorees, we expect that this year will be at the upper end of that range, and maybe even higher, as we expect tickets to sell quickly.
Click here to reserve your place(s)!!! (Thank you!)
If you have any questions not answered on this webpage or have any trouble registering online, please call our Club at 301-365-8999. Vegetarian, Kosher and Gluten-free dinner options can be noted in your online registration.
We are again at our favorite venue for this gala event, the Park Hyatt Washington. Besides honoring five outstanding alumni and giving members an opportunity to get together, the dinner generates funds to support our Club's exceptional programming - the most extensive of any B-School Cluib in our region - and attendance at some of our major events, such as our Summit and the Dinner, for talented potential Wharton students from the D.C. area.

Special guests / Dignitaries:

We are expecting as honored guests some of the Ambassadors and other diplomats who have hosted our Club in recent years joining us at our reception and dinner.

Tables:

Rounds of 10.

Sponsorship opportunities:

Please call us directly if your company would like to consider becoming a sponsor with one or more tables. You will have a listing in the program and many other potential benefits, depending on the category you choose.

Just call Alan Schlaifer, our Club's President, at 301-365-8999, to discuss the benefits and options.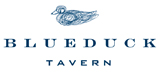 Led by renowned Chef de Cuisine Troy Knapp, from the same Michelin-starred kitchen for all meals at the Park Hyatt,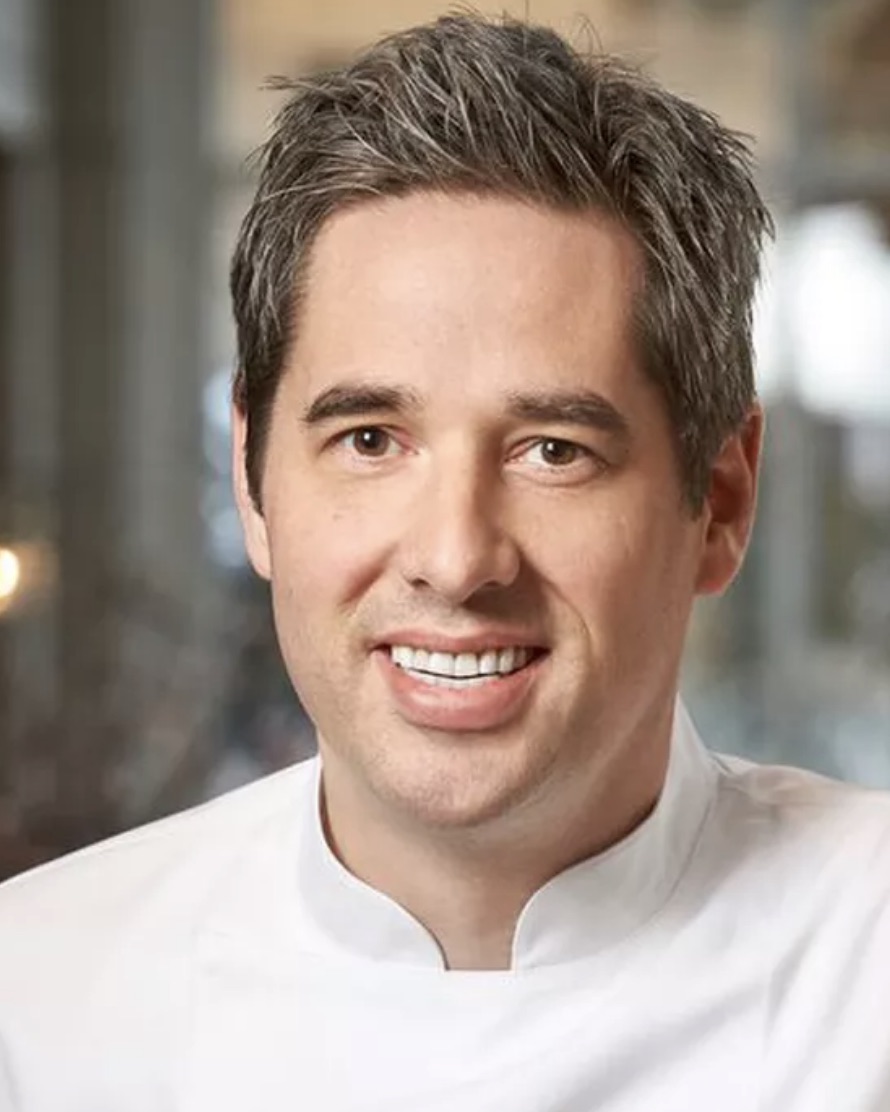 whether for Gala Dinners, such as ours, or fine dining in the restaurant itself.

The Blue Duck Tavern has received rave reviews and ratings, and underlining its theme of "serving creative American cuisine from the region's best seasonal Best Purveyors.. These are a few of many "tastes" of what awaits you - just a sample of many positive reviews and awards - how apt for an award gala - since the restaurant opened, and more recent ones have simply confirmed the earlier praise:
Every "outstandingly original" dish is "a winner" declare early fans of this "wonderful addition" set in the Park Hyatt hotel that showcases regional New American cuisine; the "chic" Tony Chi-designed space boasts a "stunning" open kitchen with a cobalt-blue, state-of-the-art, wood-burning Molteni range...."

* Michelin star, as one of DC's top restaurants (2018 Michelin Washington, DC Dining Guide)
"101 Best Hotel Restaurants Around the World" by The Daily Meal 2014
"Restaurant Service Program of the Year" by Restaurant Association of Metropolitan Washington 2014
"On the surface, the Blue Duck Tavern is an oasis of up-to-the-moment sophistication...at heart though, [it] is a tribute to local farmers and growers...the food is at once straightforward and elegant...the Blue Duck gives fresh meaning to the word tavern." - Tom Sietsema, The Washington Post

Click here to reserve your place(s) (or make your donations)!!! (Earlier signups and premium seats (500+ up) get better seating)
Please note any non-standard dietary preference on your online registration.
---
Here is last year's menu (with vegan, vegetarian, kosher, non-seafood and gluten-free options available as needed):
• First Course
White Gazpacho
Garden Pesto, Roasted Grapes, Cucumber, Marcona Almonds
(Earth N Eats, PA)
• Entrée:
Jumbo Lump Crab Cakes
Corn Succotash, Smoked Tomato Broth, Garden Shoot Salad
(Chesapeake Bay, MD)
• Alternative Entrée:
Roasted Fresh Chicken
Creamy Polenta, Asparagus, Truffle Jus (Allen Farms, DE)
(Chesapeake Bay, MD)
• Vegetarian Entrée
Bean Cassoulet
Carrots, Celery, Bell Pepper, Fried Leek, Arugula Salad
• Dessert:
Key Lime Meringue
Raspberries & Raspberry Sauce
• Beverages:
Compass Regular and Decaffeinated Coffee, Cellar Teas
• Wines with Dinner:
Hayes Ranch Chardonnay, California
Hayes Ranch Cabernet Sauvignon, California
Directions: see the map below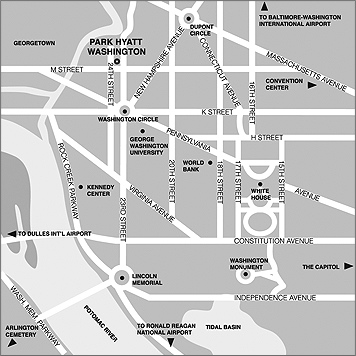 If you have any questions, please call the Park Hyatt at 202-789-1234. Parking & Metro: See above
Questions: Please call us at 301-365-8999. The best way to reserve is online by clicking below through our secure website; you may then print out your receipt. You may also fax your reservation to the Club at 301-365-0486.

Tax deductibility: To the extent permitted by law (please check with your tax advisor):
--Business: Full amount may be deductible as a business expense; consult your tax advisor
--Individual: Full amount of Scholarship Fund contributions plus the amount in excess of $145 per person for the dinner as a charitable contribution (as the Club is a Section 501(c)(3)) organization). For best seating, reserve early, whichever method you choose for reservations - online, mail, fax, or phone.
Click here to reserve your place(s) (or make your donations)!!! (Earlier signups get better seating)
Event Details...
Day & Date: Wednesday, October 16, 2019
Place: Park Hyatt Hotel, 24th & M Sts., NW (see map below), with the cuisine of Michelin-starred Blue Duck Tavern
Parking, Metro: Valet parking (additional); limited on-street after 6:30 pm. Metro: Foggy Bottom
Attire: Business Attire
Click here to reserve your place(s)
All rates, inclusive, including regular reception, dinner with wine, program, and terrific networking
Members prices start at 225/person, and Non-Member at 325/person, inclusive (Early Bird through 8/1) then 250 & 350, respectively.
BONUS: If you sign up for the higher price tickets (500/person and above) online or a table, you can attend the Private Reception (and be listed in the program, if you'd like), in recognition of your added support, which is greatly appreciated.

When:
Wednesday, 10/16/19 at 5:45pm - Wednesday at 9:30pm | iCal
Where:
Park Hyatt Washington
1250 - 24th Street, NW Ballroom
Washington, DC 20037 USA
[ Get Directions ]
Look Who's Coming:
Kevin Sheehan
Guest of Kevin Sheehan
Bikram Bakshi
Guest of Bikram Bakshi
Guest of Bikram Bakshi
Guest of Bikram Bakshi
Alan Schlaifer, President
Wharton Club of DC
Jean-François Orsini, Chairman
Wharton Club of DC
Larry French
Allan Goldberg
Cheryle Davis
Jane Stieber
JCS Services
... a total of 22 guests.
Note: to opt out from this list please sign in, go to My Account and change your preferences under My RSVPs.