Headliners Luncheon with Scott Gottlieb, Former FDA Commissioner, to Evaluate Tenure
Wharton Club members & their guests are invited to this Headliners Luncheon at National Press Club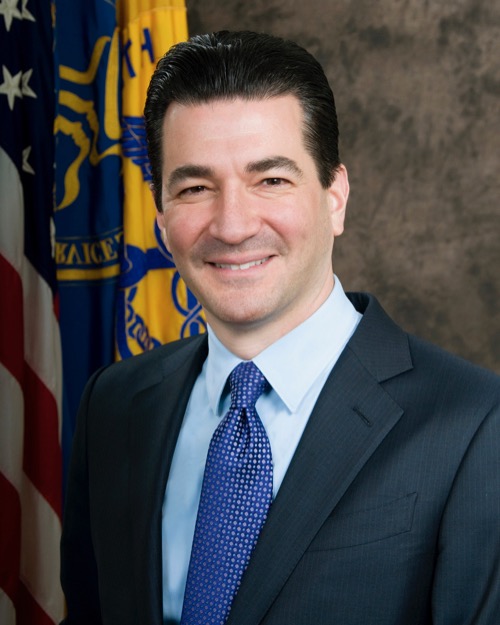 National Press Club Headliners Luncheon, Friday, May 10, 2019
Dr. Scott Gottlieb, who left his position as commissioner of the Food and Drug Administration April 5, will reflect on his tenure at a
National Press Club Headliners Luncheon on Friday, May 10.
He will focus on how he moved his agenda thorough the agency and where he believes FDA should turn its attention in the future. He also will address his future plans to examine drug pricing policy in a new role at the American Enterprise Institute.
Lunch will be served in the Club's Holeman Lounge at 12:30 p.m., with remarks beginning at 1:00 p.m., followed by a question-and-answer session ending at 2:00 p.m.
About the Speaker:
Meet
Gottlieb was sworn in as the 23rd FDA commissioner on May 11, 2017. His agenda included increasing efficiency and consistency in the review process, lowering drug prices, developing tobacco and e-cigarette regulation, increasing the number of generic drugs approved by the FDA, addressing the opioid crisis, growing competition as a mechanism to make pharmaceuticals more accessible, and addressing the chronic staff shortage.
Schedule:
VIP Reception 12:00-12:30 p.m (you will be informed if your request is granted. PREFERENCE to President's Club & Lifetime Members)

Lunch from 12:30-1:00 p.m.

1:00-2:00 p.m.: The speaker's remarks and Q&A from the audience.
Please call Alan Schlaifer at 301-365-8999 if you'd to be considered to attend the reception (if there is one) from 12:30-1:00 pm with the speaker. (He may only bring a few guests, preference for President's Club and Lifetime Members).
Where: National Press Club, Ballroom, 13th Floor, 14th & F Streets, N.W., just two blocks from Metro Center
Metro, Parking: Metro Center; several private garages within a few blocks.
Attire: Business
Reservations: $39/person for current Wharton Club members and their guests only. You must reserve in advance on our site. We have only a limited number of seats, so Members may purchase seats only for themselves and up to three guests, if desired. (Photo: on the Natl Press Club website, press.org)