Headliners Luncheon with Acting Secretary of Defense Dr. Mark T. Esper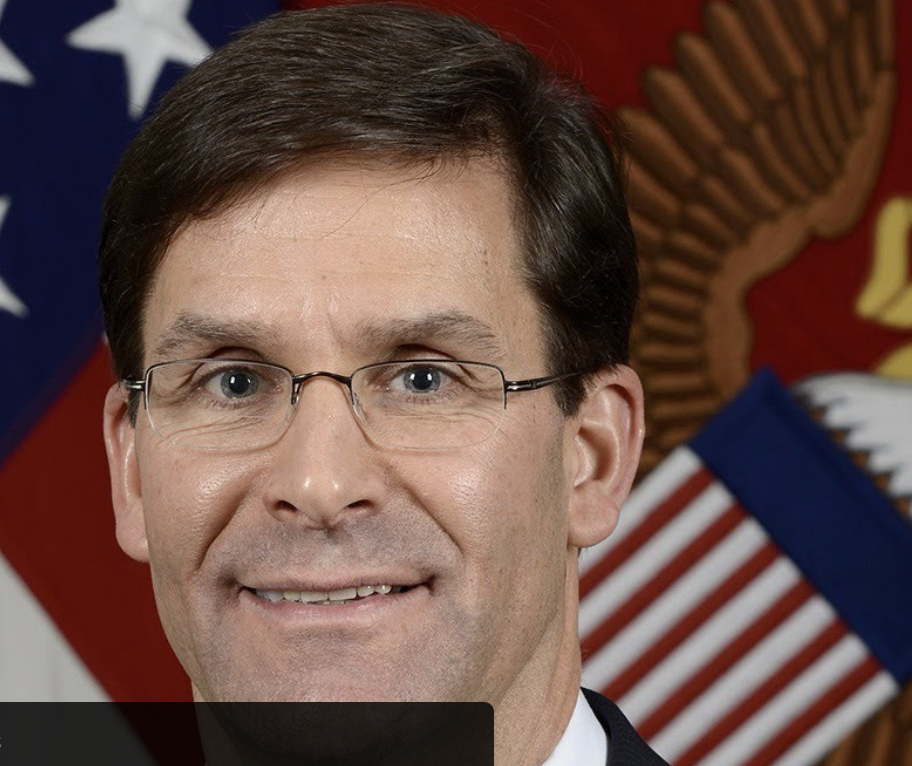 Wharton Club members & their guests are invited to this Headliners Luncheon at National Press Club - POSTPONED because of new duties as Acting Secy. of Def.
National Press Club Headliners Luncheon, Monday, June 24, 2019
Acting Secretary of Defense Dr. Mark T. Esper will deliver an address at a National Press Club Headliners Luncheon on Monday, June 24, concerning the current state of the United States Army and how the Army is adapting to the challenges of the 21st Century.

Esper has previously served as Secretary of the Army. On Tuesday, President Trump named Esper acting Secretary of Defense after Patrick Shanahan withdrew as the nominee for the permanent Pentagon post.

Lunch will be served in the club's Holeman Lounge at 12:30 p.m., with remarks beginning at 1 p.m., followed by a question-and-answer session ending at 2 p.m. Tickets cost $25 for National Press Club members (members may purchase two tickets at this rate) and $39 for all other non-member tickets.

Secretary Esper was confirmed by the U.S. Senate and sworn in as the 23rd secretary of the U.S. Army on November 20, 2017. Prior to his confirmation, he worked for nearly a decade as vice president of government relations for Raytheon. Previously, Esper served as the deputy assistant secretary of defense under former President George W. Bush, and has held numerous senior staffing positions on Capitol Hill, including serving as national security advisor for then-Senate Majority Leader Bill Frist, and as legislative director and senior policy advisor to Senator Chuck Hagel. Esper was also chief of staff of the Heritage Foundation, a conservative think tank, and taught at Missouri State University's Department of Defense and Strategic Studies program in Fairfax, Virginia.

Esper is a 1986 graduate of the U.S. Military Academy at West Point. He served for more than a decade on active duty, including service in the first Gulf War with the 101st Airborne Division, before retiring with the rank of lieutenant colonel in 2007.
Schedule:
VIP Reception 12:00-12:30 p.m (you will be informed if your request is granted. PREFERENCE to President's Club & Lifetime Members)

Lunch from 12:30-1:00 p.m.

1:00-2:00 p.m.: The speaker's remarks and Q&A from the audience.
Please call Alan Schlaifer at 301-365-8999 if you'd to be considered to attend the reception (if there is one) from 12:30-1:00 pm with the speaker. (He may only bring a few guests, preference for President's Club and Lifetime Members).
Where: National Press Club, Ballroom, 13th Floor, 14th & F Streets, N.W., just two blocks from Metro Center
Metro, Parking: Metro Center; several private garages within a few blocks.
Attire: Business
Reservations: $39/person for current Wharton Club members and their guests only. You must reserve in advance on our site. We have only a limited number of seats, so Members may purchase seats only for themselves and up to three guests, if desired. (Photo: on the Natl Press Club website, press.org)