Headliners Luncheon with Corteva Agriscience CEO Jim Collins
Wharton Club members & their guests are invited to this Headliners Luncheon at National Press Club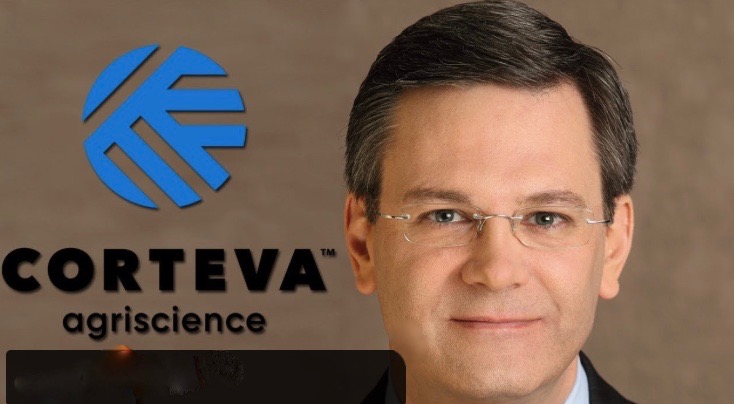 National Press Club Headliners Luncheon, Monday, June 24, 2019
Jim Collins, CEO of Corteva Agriscience, the newly independent publicly traded spin-off of DowDuPont, will deliver an address on the trade, regulatory, environmental and innovation issues facing U.S. farmers and the subsequent threat these issues pose to the food security of American consumers and the growing global population at a National Press Club Headliners luncheon on September 25, 2019.

Promoting Corteva as "America's newest agriculture company," Collins will discuss the specific actions the company is taking to help create a sustainable food system that will benefit farmers, consumers and the environment. Additionally, Collins will share details of anupcoming global initiative Corteva is leading to foster a "climate-positive" global agriculture industry.
Schedule:
VIP Reception 12:00-12:30 p.m (you will be informed if your request is granted. PREFERENCE to President's Club & Lifetime Members)

Lunch from 12:30-1:00 p.m.

1:00-2:00 p.m.: The speaker's remarks and Q&A from the audience.
Please call Alan Schlaifer at 301-365-8999 if you'd to be considered to attend the reception (if there is one) from 12:30-1:00 pm with the speaker. (He may only bring a few guests, preference for President's Club and Lifetime Members).
Where: National Press Club, Ballroom, 13th Floor, 14th & F Streets, N.W., just two blocks from Metro Center
Metro, Parking: Metro Center; several private garages within a few blocks.
Attire: Business
Reservations: $39/person for current Wharton Club members and their guests only. You must reserve in advance on our site. We have only a limited number of seats, so Members may purchase seats only for themselves and up to three guests, if desired. (Photo: on the Natl Press Club website, press.org)
When:
12:30PM - 2:00PM Wed 25 Sep 2019 ( Timezone: Eastern )

Where:
The National Press Club, Ballroom, 13th Floor
529 - 14th Street, NW
Washington, DC 20045 USA
[ Get Directions ]
Look Who's Coming:
Marya Pickering
Daniel Morgan Graduate School of National Security
Monique Lass
Guest of Monique Lass
Alan Schlaifer
Wharton Club of DC
Brian Barnett
The Barnett Company, Inc.
... a total of 5 guests.
Note: to opt out from this list please sign in, go to My Account and change your preferences under My RSVPs.
Click here to reserve your seat(s)